Host: Monkira Station
Written by Kirk Fenton – Head Stockman, Monkira Station.
Hi, my name is Kirk Fenton and my job position is Head Stockman here at Monkira Station.
Delaney's Creek (QLD) is where home is for me, not far from the Sunshine Coast where we have plenty of green grass and lots of Hills. I moved away from the coast and started my first season for Anthony and Deb in 2012 and haven't looked back. Life out here on Monkira sure is amazing and I have learnt so many new skills and things I thought I wouldn't be capable of doing.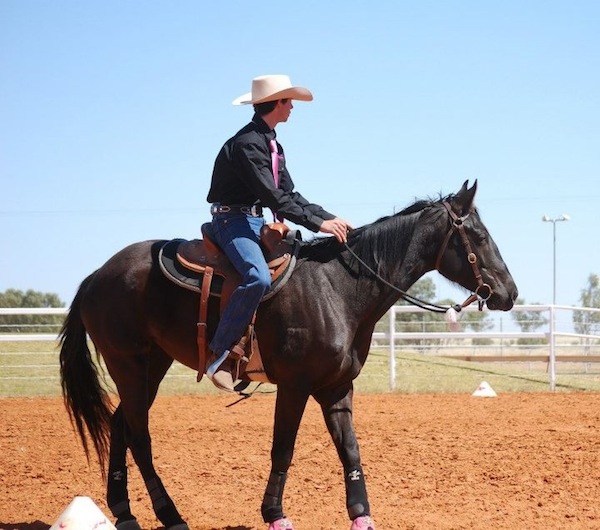 I have my truck licence and paddock cart cattle with our road train or pick up cattle from neighbouring properties. We also use the road train to cart all our own hay and machinery as well.
I have also spent a lot of time with Anthony Desreaux (Boss man) teaching me Horsemanship, colt starting, and shoeing. Working with our plant horses and colt starting would have to be my favorite aspect of station life. It is something at Monkira that everyone is passionate about and I have learnt that horses aren't just a valuable tool out here, but a great friend to have.
Monkira Station is a grower block and we primarily take weaners from Alexandria, and sometimes Mittiebah. Due to last year's dry conditions at Glenormiston we took on some of their heifers too. As they come down we draft them into weight ranges and process them before walking or trucking them to their designated paddocks. After they are finished at Monkira, they either go to backgrounding properties, feedlots or straight to the meat works depending on size and age.
We have an air crush and a hydraulic cradle, which is a great asset. It makes drafting a breeze, which means our cattle are in and out of the yards in a shorter period of time and less stress on them as well.
Well that's all from me and hope you enjoyed reading my first ever blog, I wish everyone a safe and well earned break and those that are in need of a good wet season I hope we get one. Bye for now.
Kirk
Comments