Host: Dr Jillian Kelly
What I wear to work every day may not be gracing the catwalks of Milan or Paris any time soon, but it's practical and works for me, and many other ladies on the land across Australia. Here are some fashion and functionality tips for those unacquainted to bush style.
The Hat: one of the defining features of any outfit, whether it's felt, straw or palm leaf. Practically, it keeps the sun off your face. Caps are for weekends and activities with lots of shade only… no one likes sunburned ears. There are lots of brands and styles to choose from, each to their own! Like most things in life, the good ones aren't cheap and shape is everything so a good hat is worth looking after. It's too hard to wear in another one!
The Shirt: Cotton, button up and long sleeve (long enough so that when you drive or ride you don't get sunburned wrists). Are you seeing the sun protection theme here? I'm trying to slow the ageing process! Half button are my favourite and I love shirts with two button-up pockets, especially if you can fit an iPhone in them and do the button up!
The Scarf: Once again, the main aim is sun protection but the side benefit of a pretty scarf is maintaining a bit of femininity in a pretty manly work outfit! There are other benefits and uses though, you can wet them and put them back on to keep you cool, you can pull them up over your face if working in the dust. I'm also told they're good for wiping your nose (or other parts of your anatomy if caught short) but I'd never do that with one of my pretty scarves!
The Sunglasses: Essential to stop dust and glare. Preferably attached to yourself via a sunglasses strap – not the daggy old ladies chain ones, the cool wetsuit material ones!
The Belt: Essential for keeping your pants up, but also useful for taking off and leading a horse back to the yards or tying up a poddy calf.  An essential accessory is a pocket knife… I use mine every day for cutting hay strings or bags of feed. You've just got to remember to take if off if catching a plane or hitting a nightclub (never fear, there aren't many airports or nightclubs at Coonamble)!
The Jeans: They've got to be long enough to cover your legs when sitting down, riding a bike or astride a horse. No-one likes cold ankles or burrs in your socks.
The Boots: Lace-up work boots that give some ankle protection are the go. I can walk in these all day. Take me to the city and a pair of ballet flats and I'm as lame as a cat all day!
The Earrings: I know the animals don't care, but I always feel properly dressed in a set of pearl earrings!
So there you have it ladies, the bush chick starter kit!  This outfit will take you from paddock, to pub, to campdraft seamlessly. Team this with some pink lippie (one of my signatures) and you can't go wrong.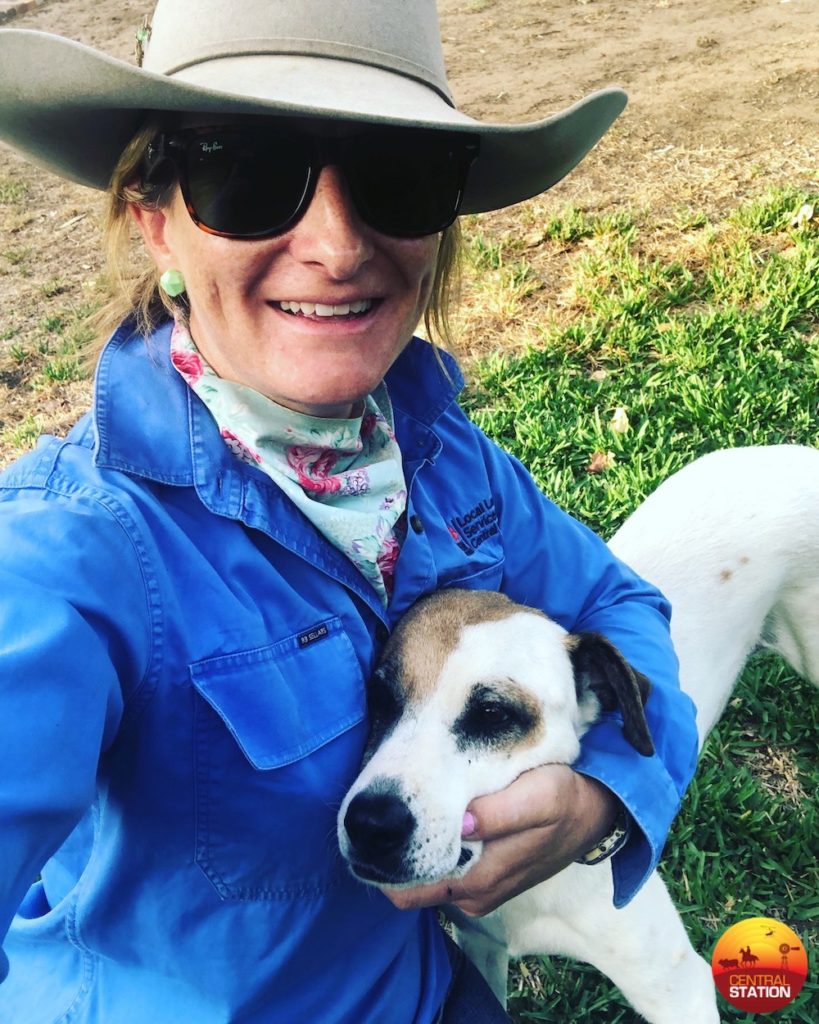 Fashions in the Field.
Comments