Host: Yougawalla Pastoral Co.
Written by Jacinta Mills
I left station life 2 years ago and I have spent that time leading a bit of a gypsy life and wandering between Perth, Darwin and Broome. By the start of this year I'd finally settled into Broome life with a great job and an awesome bunch of people around me. My cousin Ben and his wife Caitlin manage Mandora Station, so I would spend the majority of my weekends down there getting my fix of family time.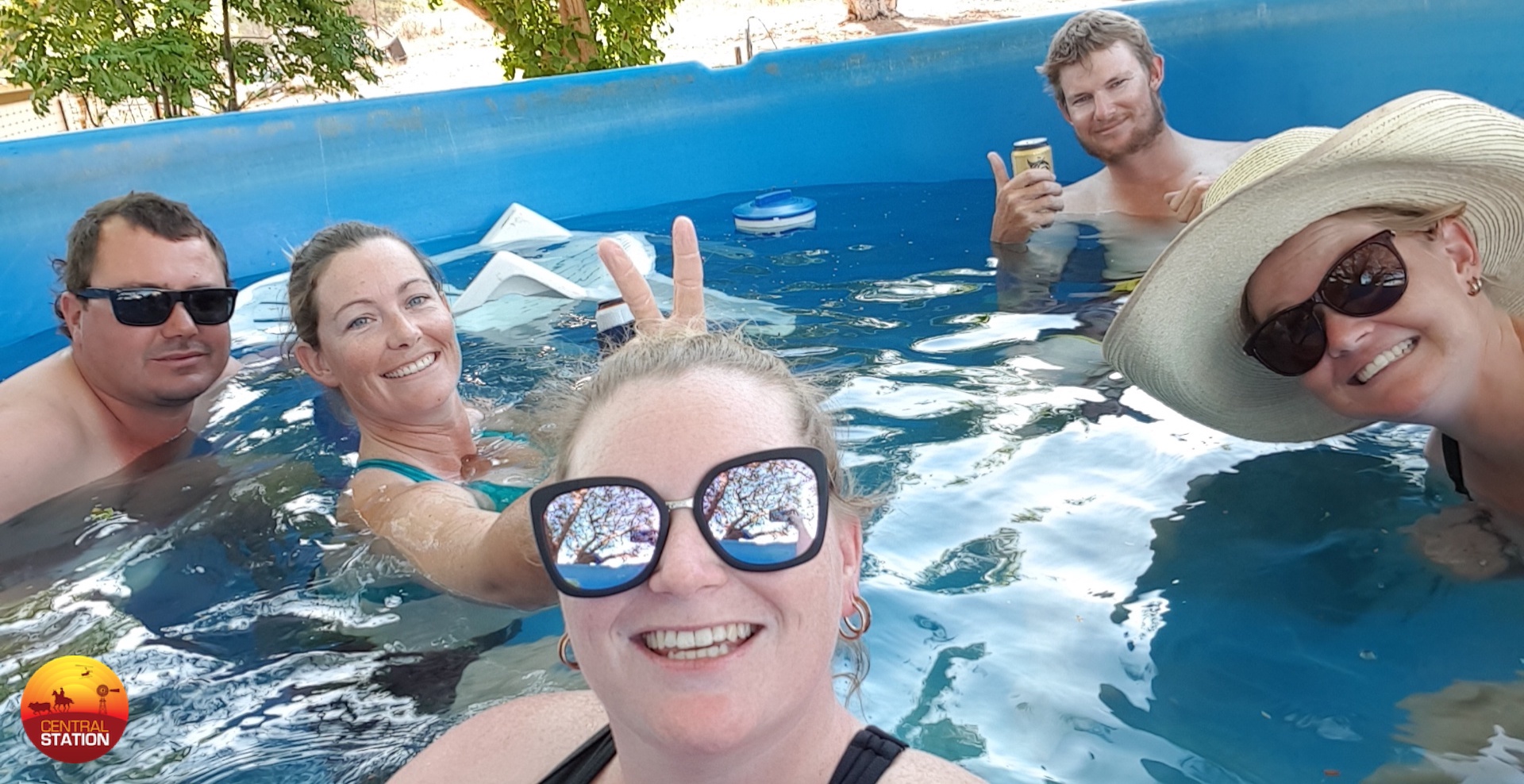 Family time at Mandora.
I would pack my car on a Friday morning and head off after work on a Friday arvo. I would do whatever they needed of me whether it was helping out in the yards doing cattle work, joining Katie on a bore run or in the kitchen making Cobb Loaf or Choc Chip Cookies for the crew. Sunday afternoons would come around (far too quickly) and I would dread the drive back to town because I enjoyed my weekend "working" again on the station.
Back around the start of June this year, I found myself once again down at Mandora for the weekend. Whilst helping Caitlin and Katie around the homestead, an unexpected phone call presented a fantastic opportunity. After weighing up all the pro's and con's I made the decision that it was too damn good to say no too. So, after another couple of phone calls I took the job as Office Manager at Yougawalla Station. A big weekend at the iconic Marble Bar Races came to an end with a Monday morning 5am start to my 1000km trip to Yougawalla.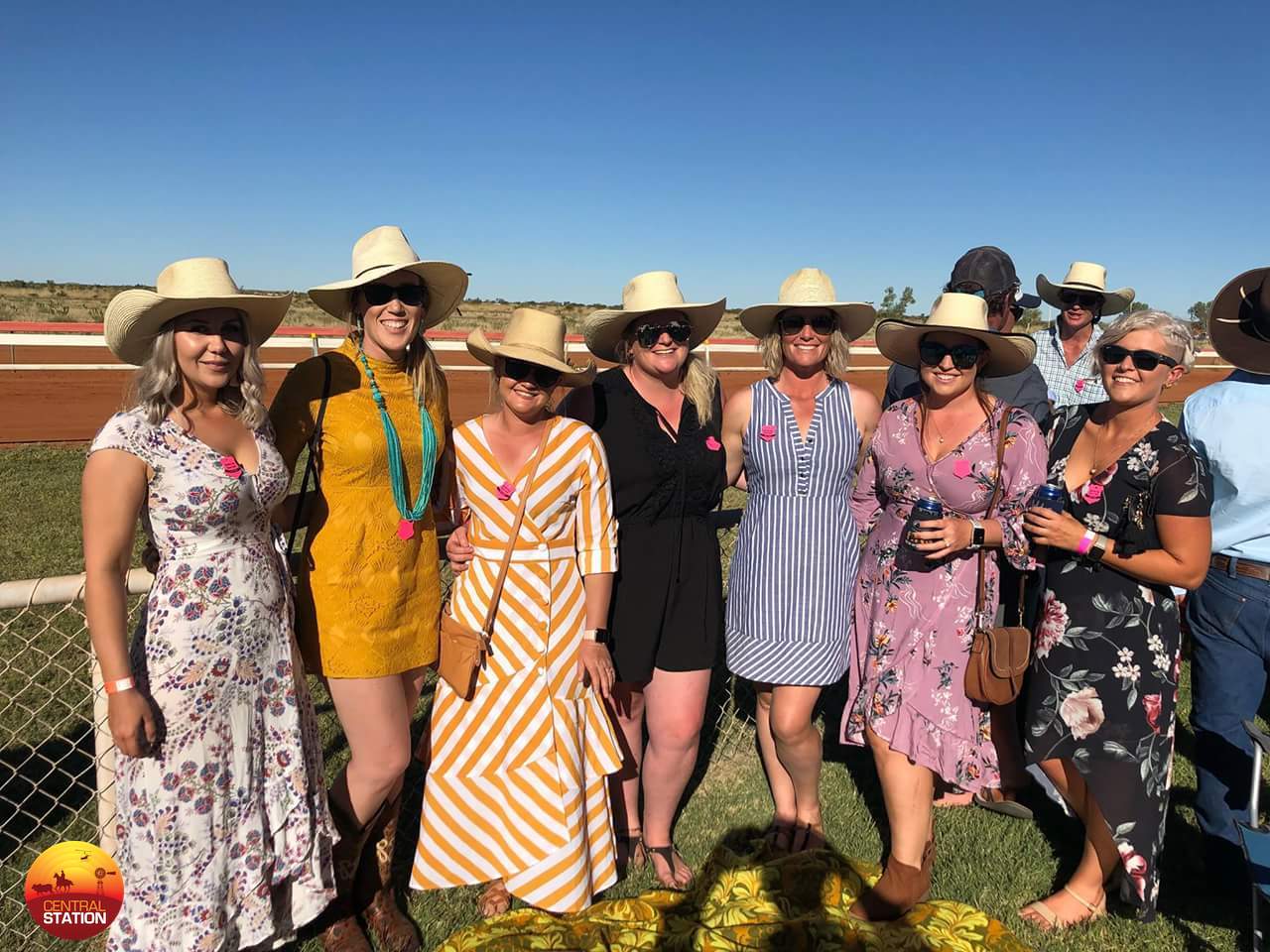 Marble Bar Races.
When I left Mandora, Ben and Caitlin had given me written directions to Yougawalla and being a country girl, I was fairly confident in finding my way there. I left Fitzroy Crossing after lunch time and read over the directions for the 5th time that day to make sure I had it all figured out in my head. I became well aware that the 170km of gravel was going to take me around 3 hours and I was determined not to get lost and to arrive before dark. I was enjoying the fairly slow drive and taking in all the sights with my music playing loud, trying to keep count of all the sand dunes and gates. I'd driven more than 70km past Bulka Homestead and my GPS was starting to point me in the direction of Wolf Creek Crater and I knew I was getting further and further into desert country. I was starting to wonder whether Mick Taylor was going to appear in his blue truck over the next sand dune?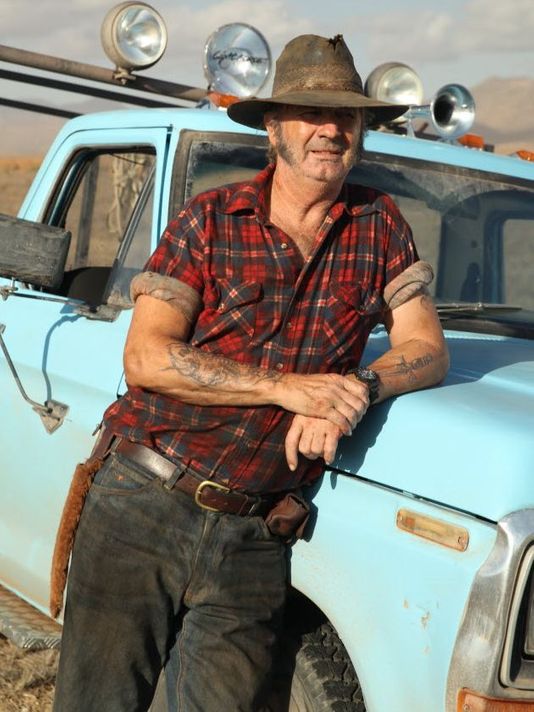 Mick Taylor (Photo: Mark Rogers, RLJ (Photo: Mark Rogers, RLJ/Image Entertainment)
As the late afternoon sun started to set, I sighted a shed and a tank off in the distance. The UHF came to life and Haydn was in the chopper on his was home so I took the opportunity to give him my rough location and make sure I was still heading in the right direction. Haydn confirmed I was only around 5km from the homestead. Although I'm a very outgoing and confident person, nerves and anxiety can still make me second guess myself and my life decisions. My excitement had turned into nerves and all of a sudden worry set in. "SHIT! It's been 2 years since I've worked on a station, and I don't have any type of formal office management or admin training. I'm not gonna last out here plus the crew are going to think I'm too old and useless". I pulled up to open what I was hoping was the last out of the 13, no wait, 15, gates? (I don't know, I lost count). After I shut it again I decided to grab a drink. Whilst taking a 5-minute break and stretching, I reached for my phone and read back through a few encouraging messages from family and friends. I took a few deep breaths and reminded myself that I would give it all I've got and take each day as it comes.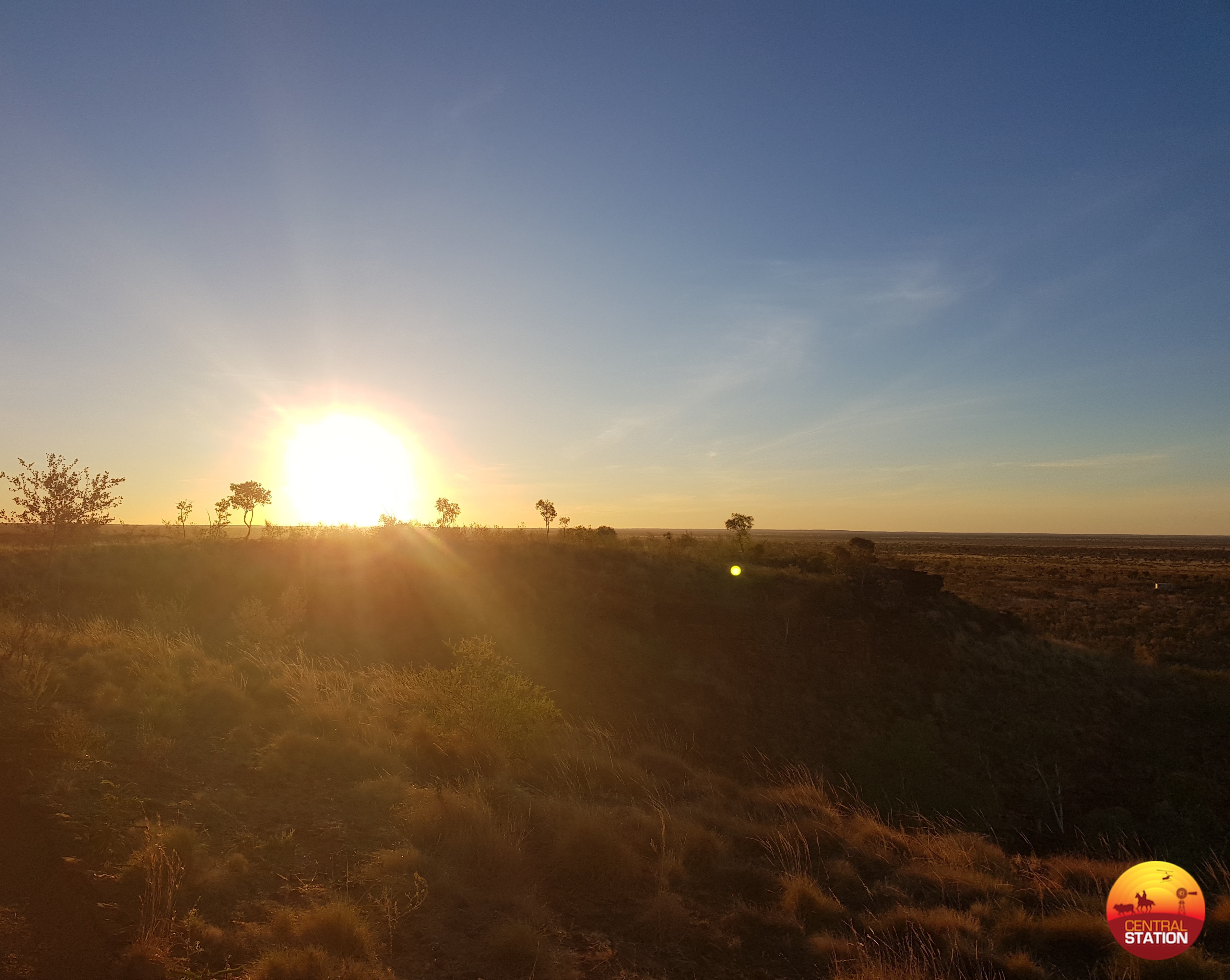 Yougawalla Sunset.
My first week here flew past faster than a ringer running from a cracker cow and I was helping out in all aspects of station life.
I managed to keep up whilst learning on the job as the crew here at Yougawalla were smack bang in the middle of mustering season. The days here are extremely busy, Monday's roll into Friday's and week's turn into months and the next thing you know social media is telling you there is only 10 more Friday's till Christmas.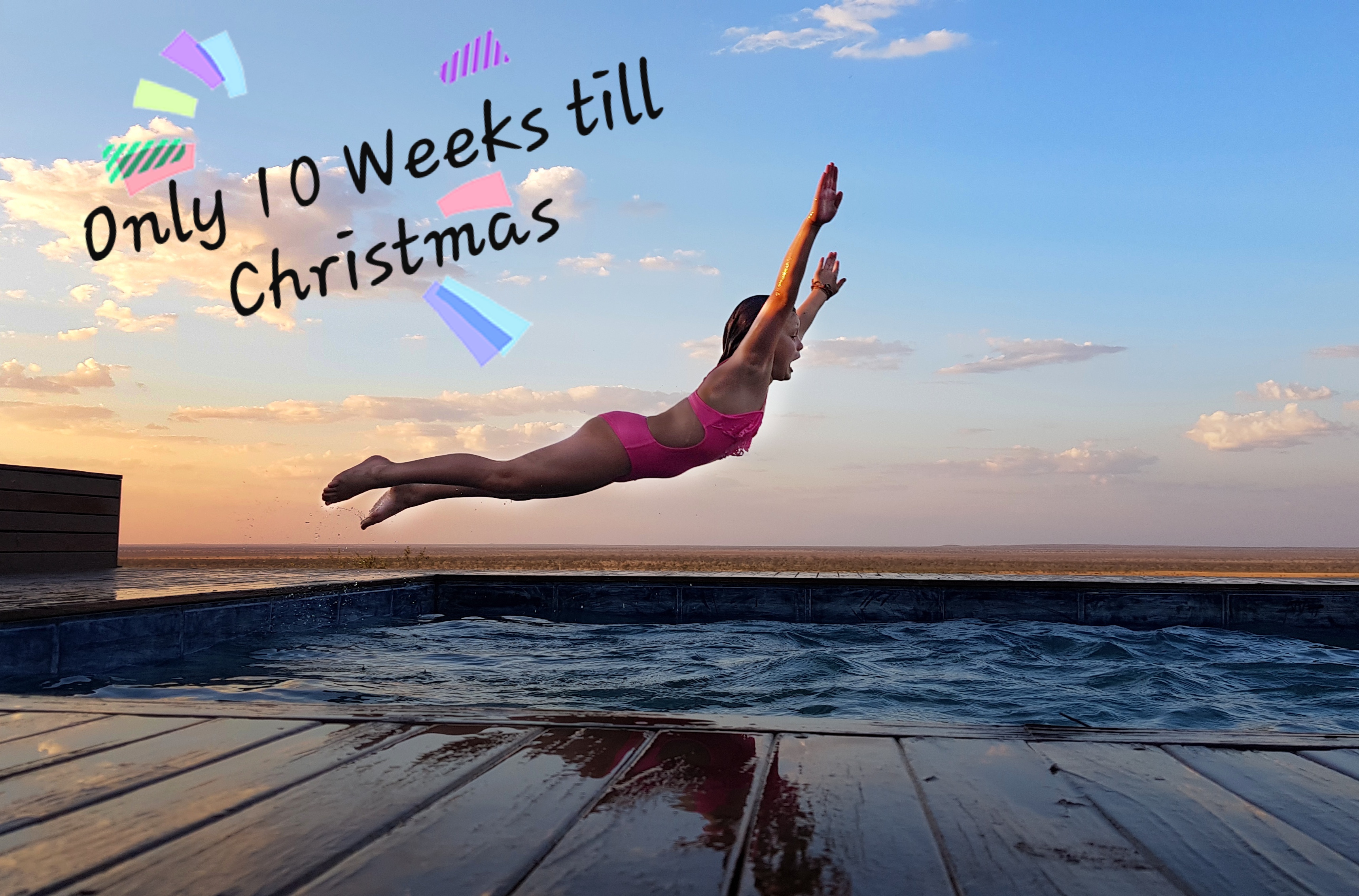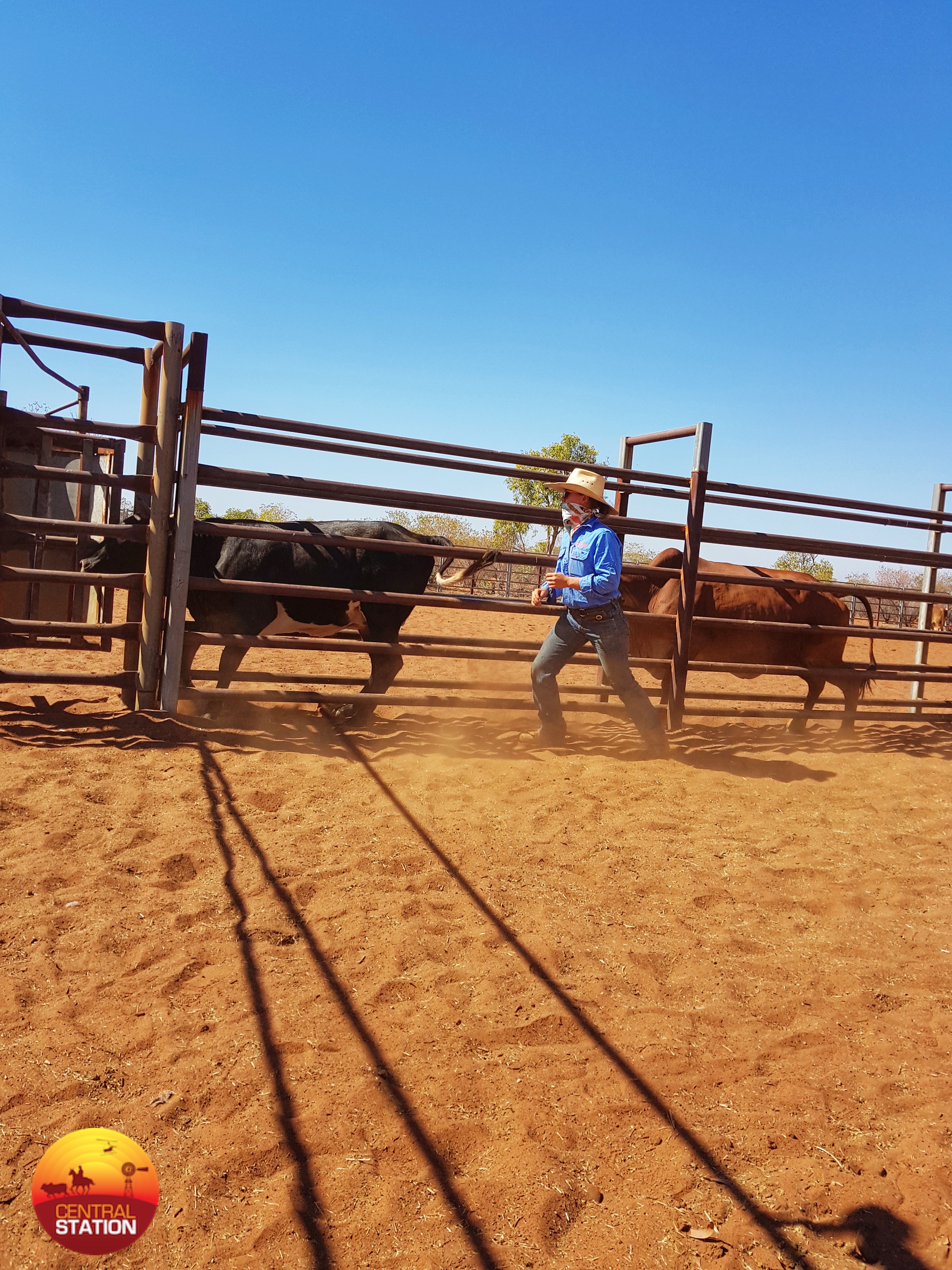 Hot and dusty yard work.
It has now been over 3 months since I arrived here at Yougawalla Station. The position of Office Manager has far exceeded my expectations and does not stop in the office which is something most people probably aren't aware of. Collecting groceries and mail from the weekly mail plane, cooking 1 sunny side up and 1 extra crispy egg for breakfast, ordering parts and organizing freight, feeding horses, jumping in the chopper to draft cattle, cleaning/painting/rubbish runs, pulling bores and connecting pipes, delivering smoko and lunch to dusty crew in the yards and cooking birthday dinners and baking birthday pavlovas are all just a part of my role here at Yougawalla. Some days it also includes listening to Gus and Tilly play me the new song they learnt on the recorder. Those damn recorders, after 15 odd years station kids across Australia are still playing them loud and proud around their homesteads.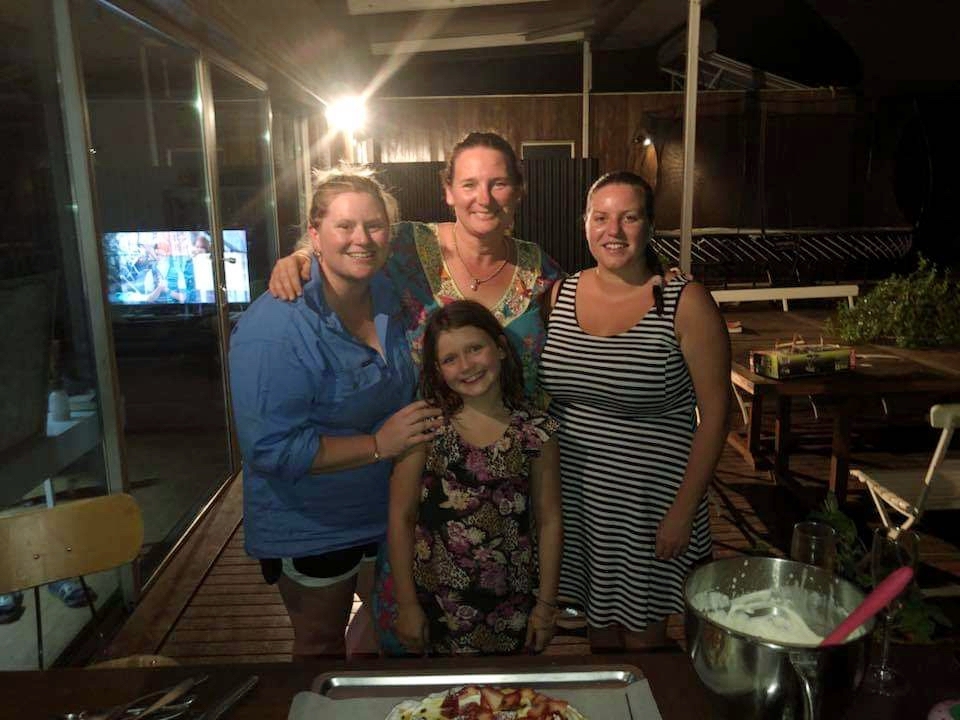 Birthday dinners.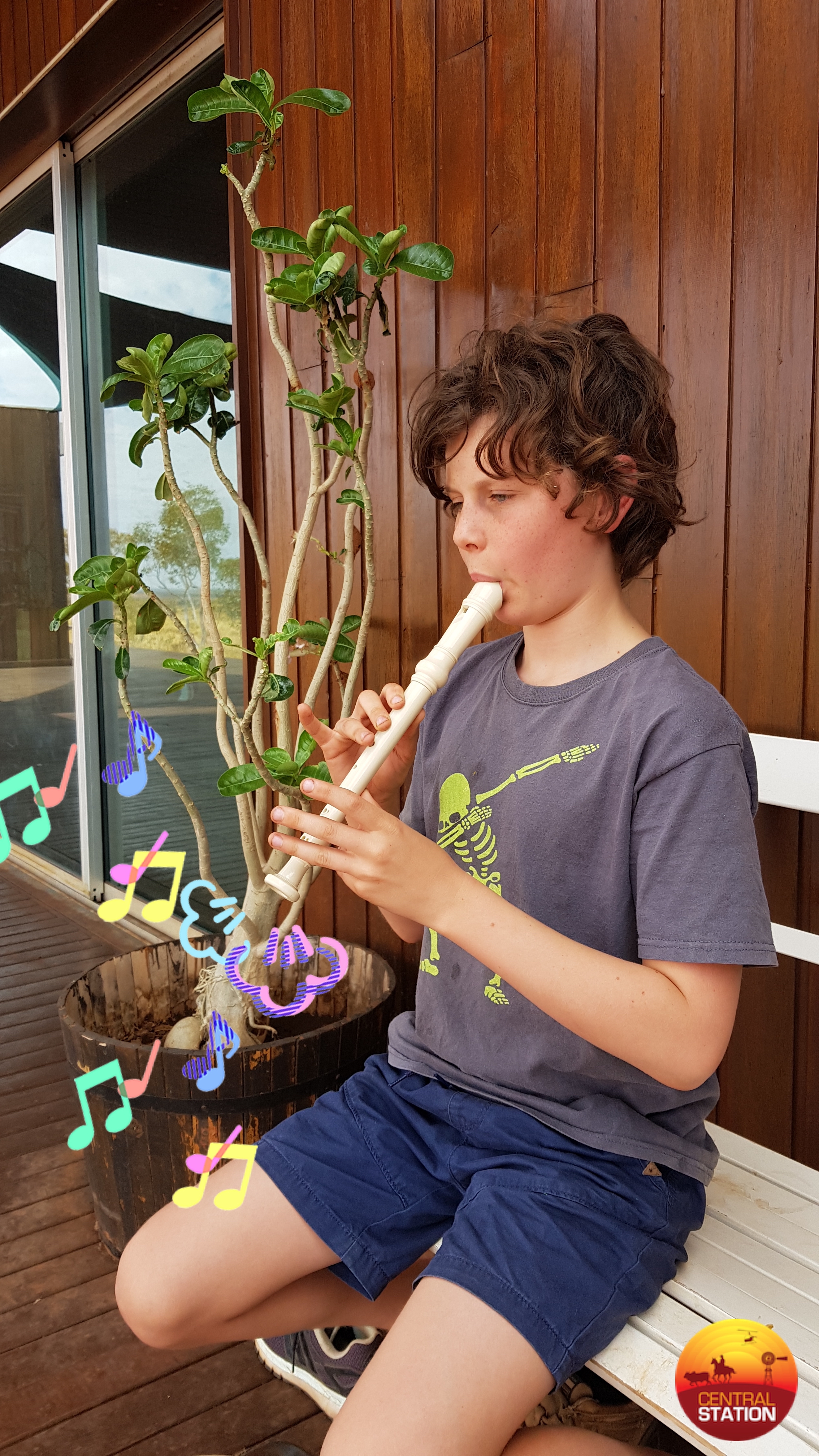 The infamous recorder.
On a recent Sunday off, myself and our 2 governess' drove 90km's (which took 3 hours down an ungraded, overgrown track) through the Great Sandy Desert and then down the Tanami to visit Wolf Creek Crater (don't worry, I made sure the govie's didn't watch the movie the night before). Who drives 250km to see a hole in the ground on their day off right? Well, I was only going for the fresh milk from the Servo in Halls Creek, turns out they had no ice so I couldn't buy fresh milk. When you live as isolated as we do fresh milk becomes a luxury and something most of us will fight you for! Living and working on a station can be tough on those new to the industry, so when we get given a Sunday off sometimes you just have to get out and about and do a bit of exploring (even if it means you miss out on the fresh milk).
It's now nearing the end of the season and with the current temps reaching 46 degrees most days out here, the sunrises and sunsets are still picture perfect. The one really important thing to remember is that with every amazing photo that's posted on social media there were probably long, hot weeks of work with no days off, 1000's of swallowed flies, more flat tyres than you can remember plus a bunch of people who've got your back that got us to the point that we could post that 1 speccy photo.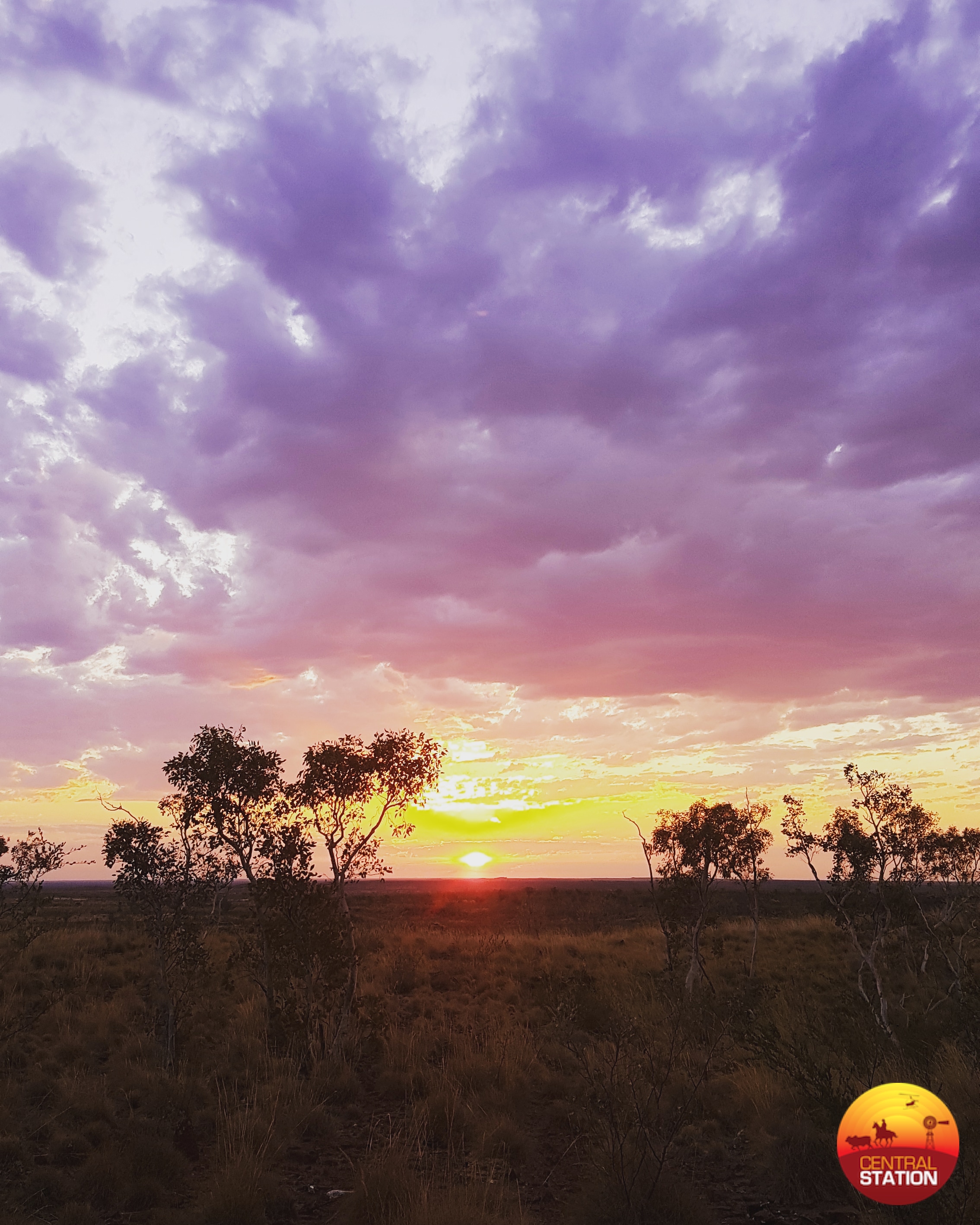 "Speccy Photo"
I'm pretty sure most of us will continue to do it time and time again because station life really is just simply magical!
In the past few weeks I've come to the realisation that this breathtaking piece of desert country is what makes me happy and it is now the place I get to call home.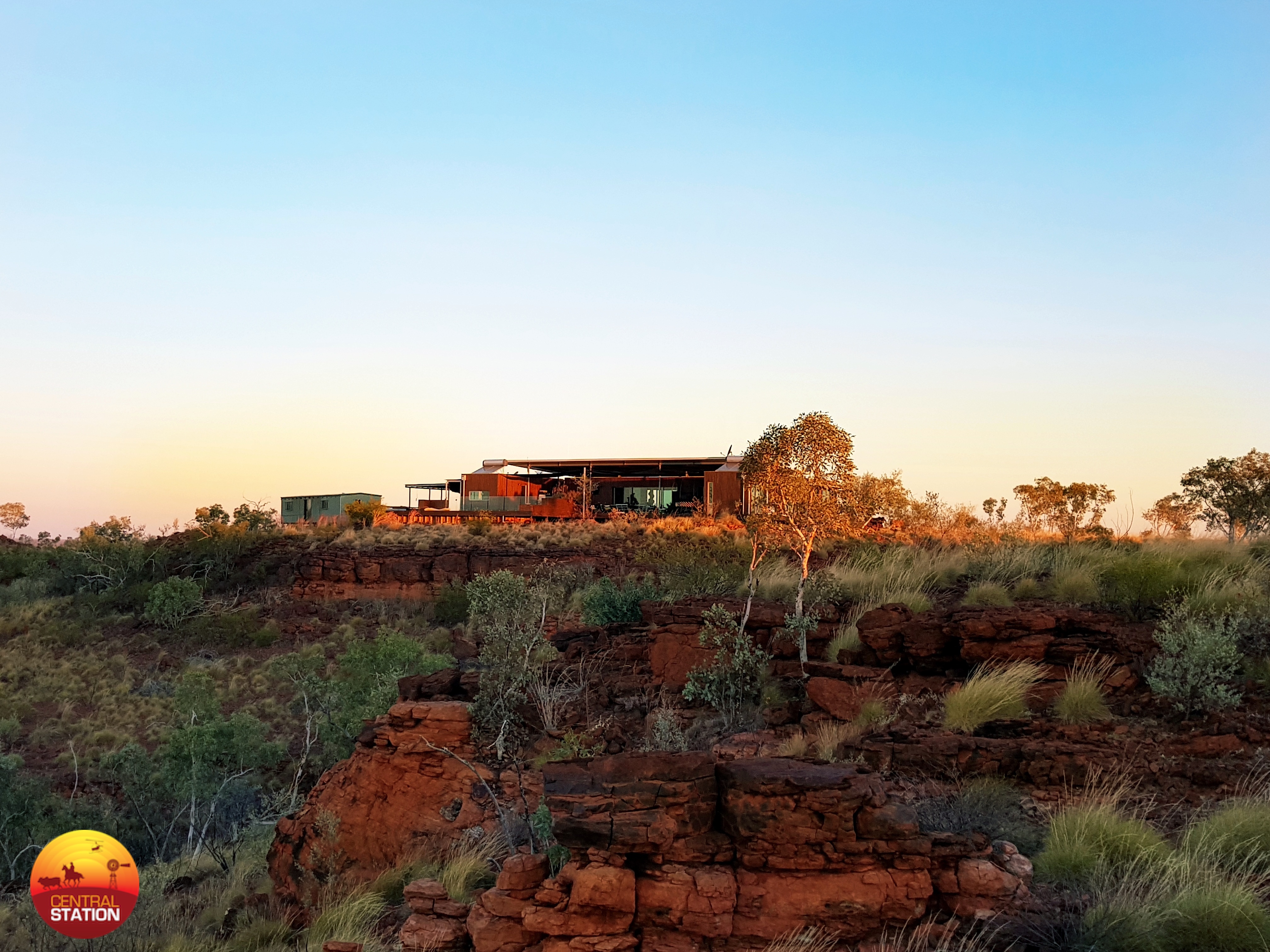 Home.
Comments