Written by Steph Coombes, Central Station editor
I love this sunburnt country. Having lived all over Australia, as well as in Canada and the United States, and having had the privilege to travel to a dozen or so countries has only strengthened my love for Australia.
However, while I love Australia – I do not love her equally.
Unlike a parent who claims not to have a favourite child, I do have a favourite part of Australia – the north.
But, as much as I love the north, I love a particular part of the north even more – the Pilbara and Kimberley regions of Western Australia.
The Pilbara and Kimberley are in my blood and under my skin. Like the pindan soil that stains pretty much everything and anything, these regions have left their mark on me, and no amount of "Vanish Napisan" is going to help.
Where do I begin when attempting to articulate this strange and overwhelming phenomenon that takes place in the hearts and minds of countless souls who wander north each year?
The country
The Pilbara and Kimberley are approximately 1,000,000 km2, or 40%, of Western Australia's land mass. According to Google, there's roughly 100,000 people between the two regions. I'm not sure if that is referring to a permanent population, or if it accounts for the significant FIFO (fly-in-fly-out) population. Either way, we've got about 100,000 people in 40% of WA's land mass. That means the other 2.4 million people are in the remaining 60%. Except, let's be honest, we know the southern rangelands is even more sparsely populated than the north. My point is, there's not many people up here. We're outnumbered by cattle almost 10 to 1, and that is just fine by me.
There're many different land systems – from spinifex and grassy flats where you can see for miles, to thickets of mulga or wattle and teatree, to country with plenty of timber where you can barely see 3 feet in front of you!
The change in country can be truly amazing. One minute you're on open flats, and then the next there's these massive rocky outcrops as you drive through the ranges. If you're ever so lucky to be out at sunrise or sunset, you'll be able to see the land turn a shade of gold that will stop you in your tracks and demand the exhale of a breath you didn't even realise you were holding.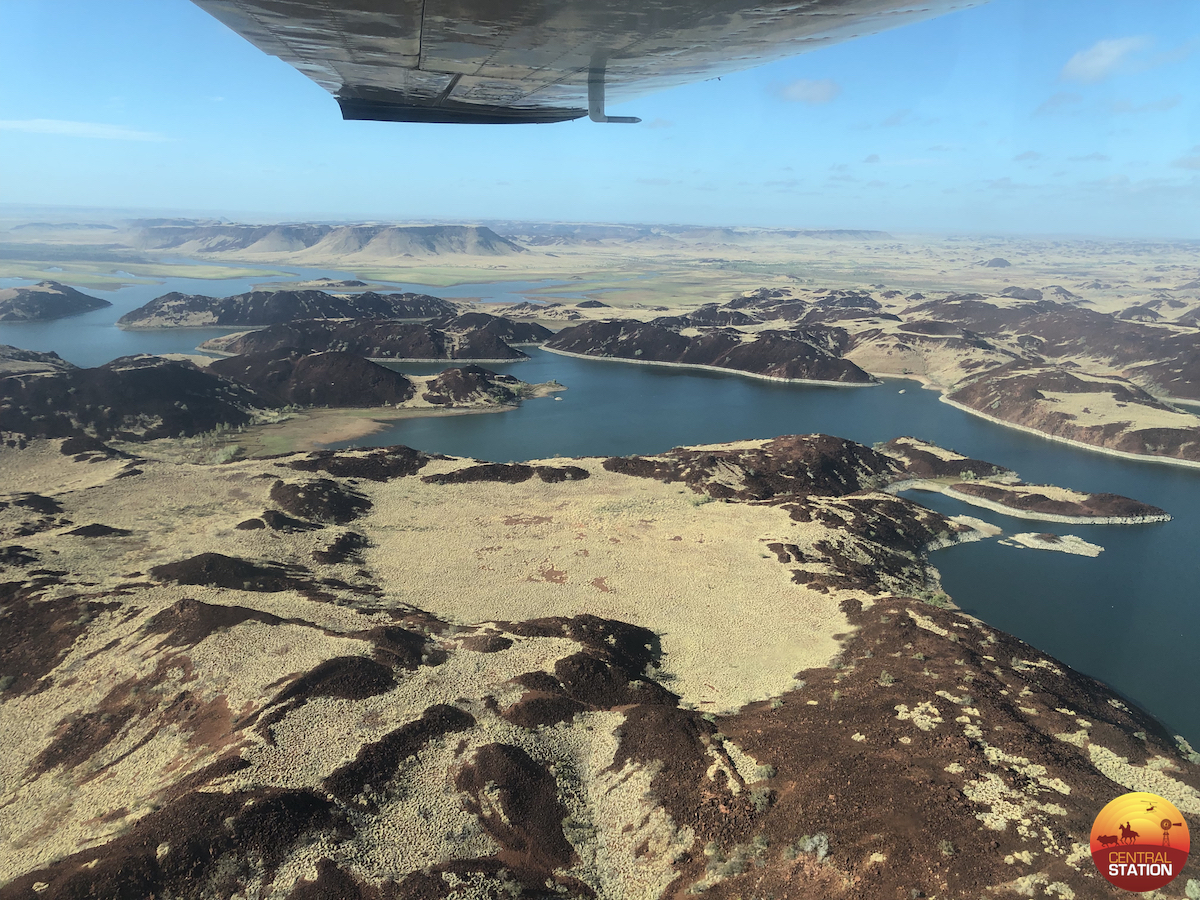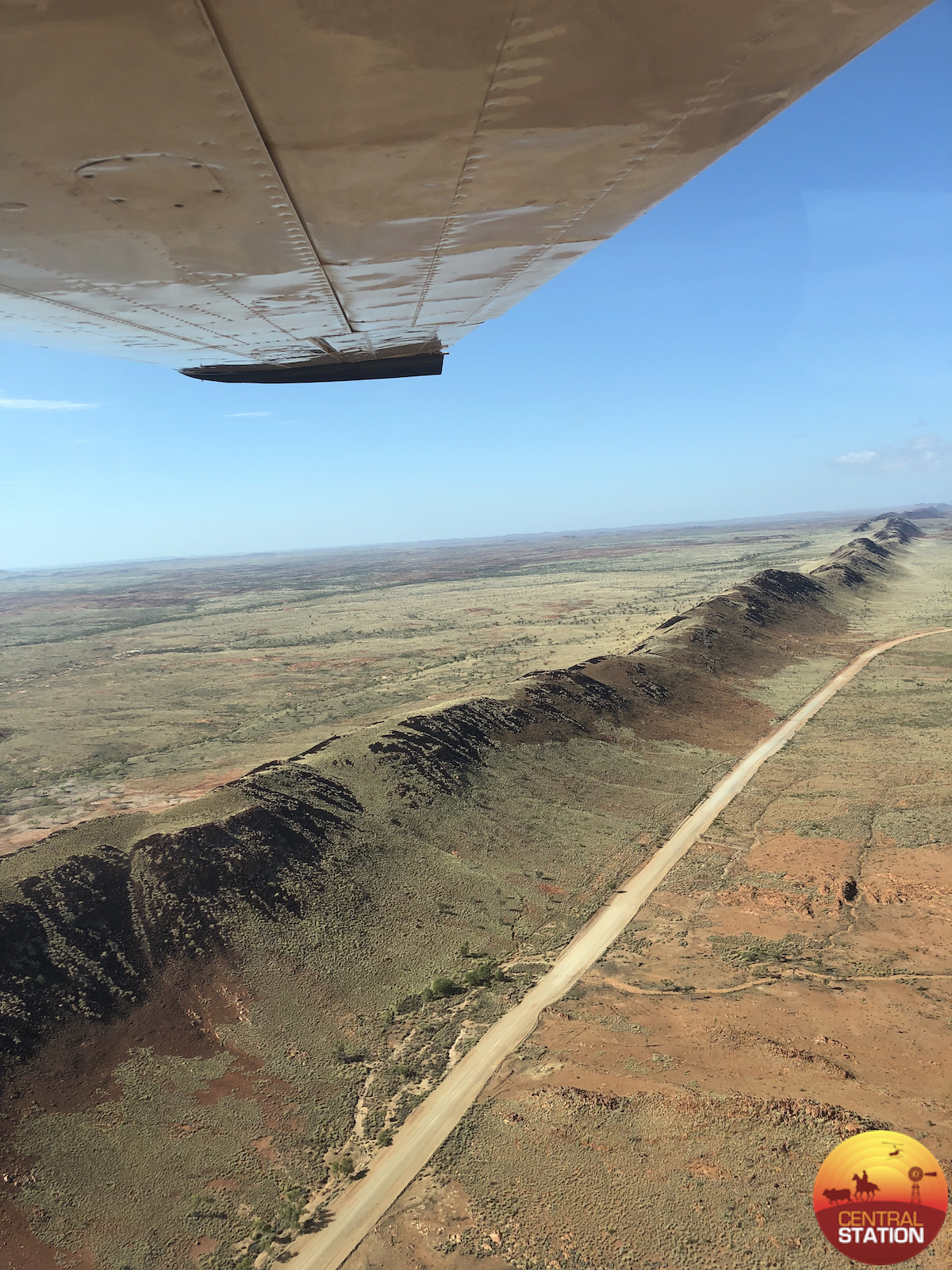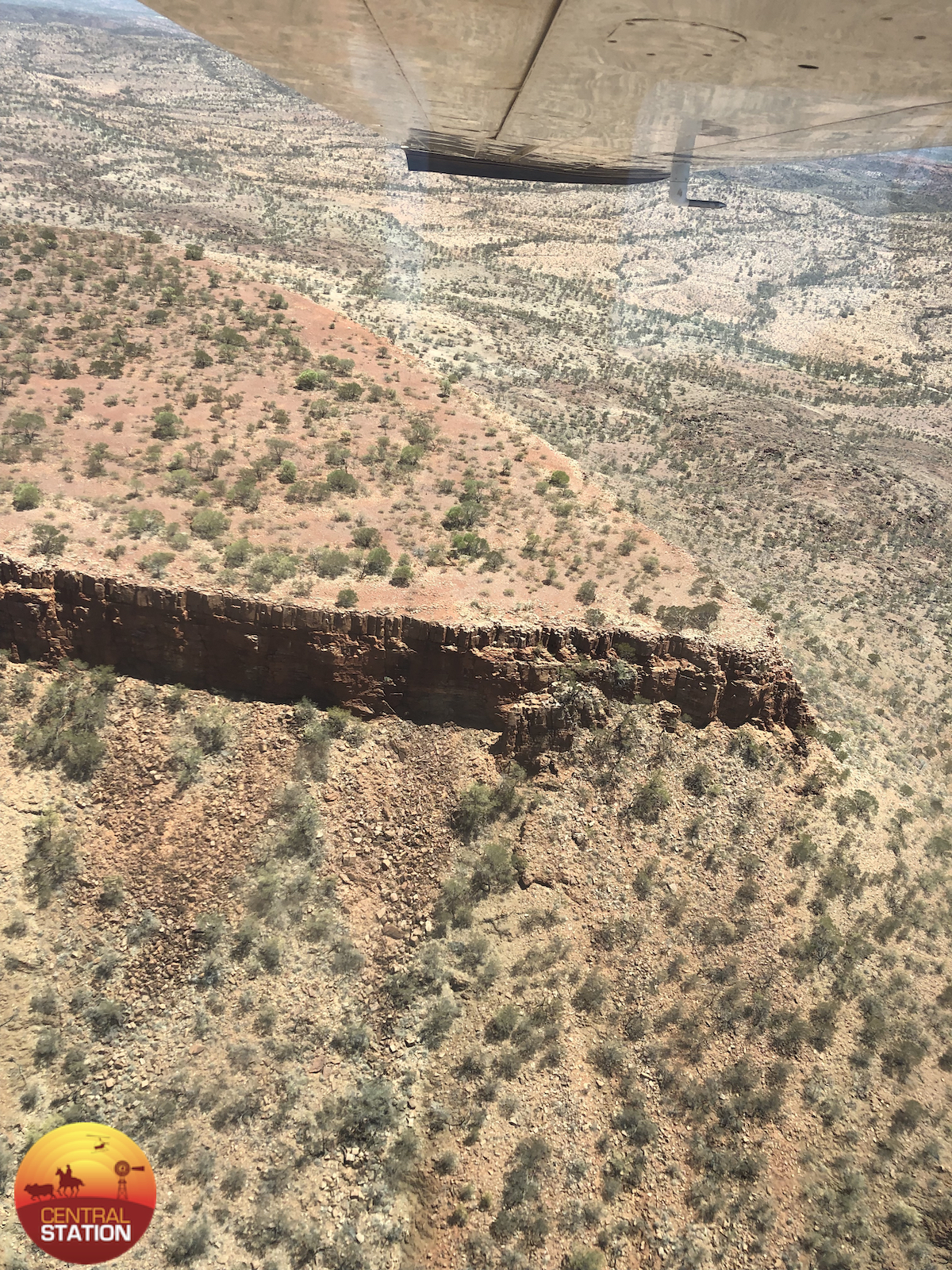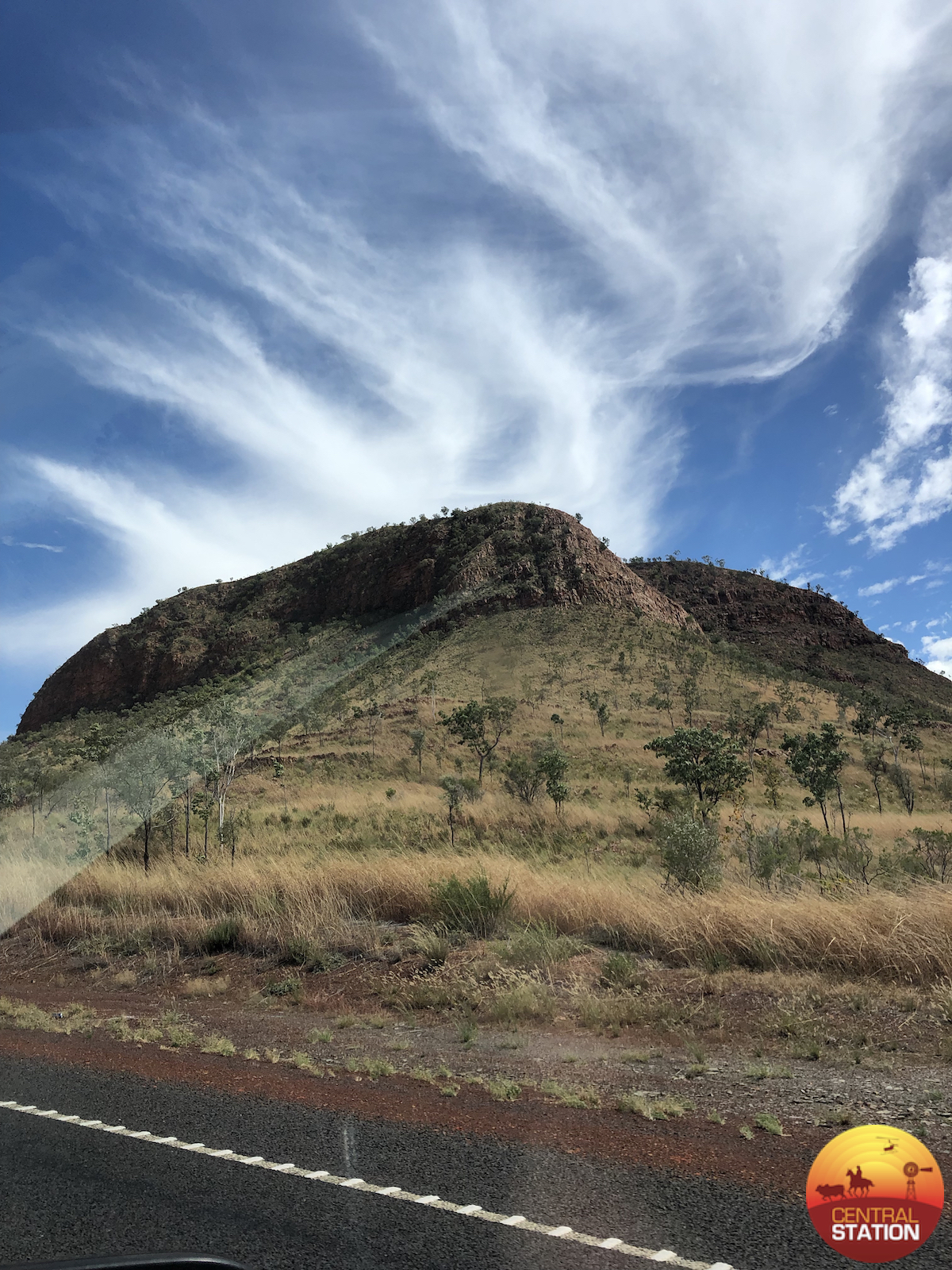 Then there's the red dirt and the blue sea. Or, as Tom Curtain so eloquently put it in a song, it's "Where the Pindan meets the ocean".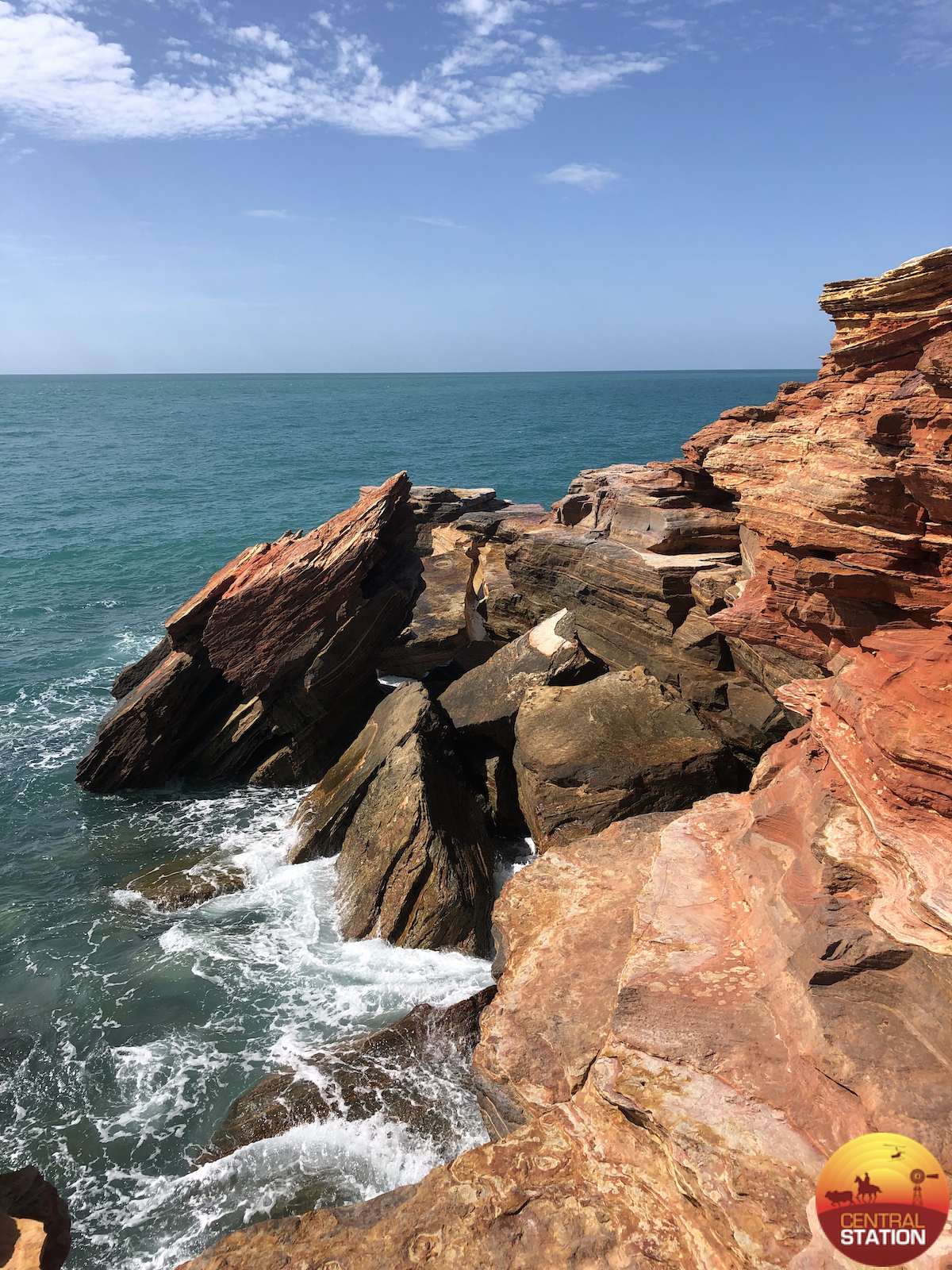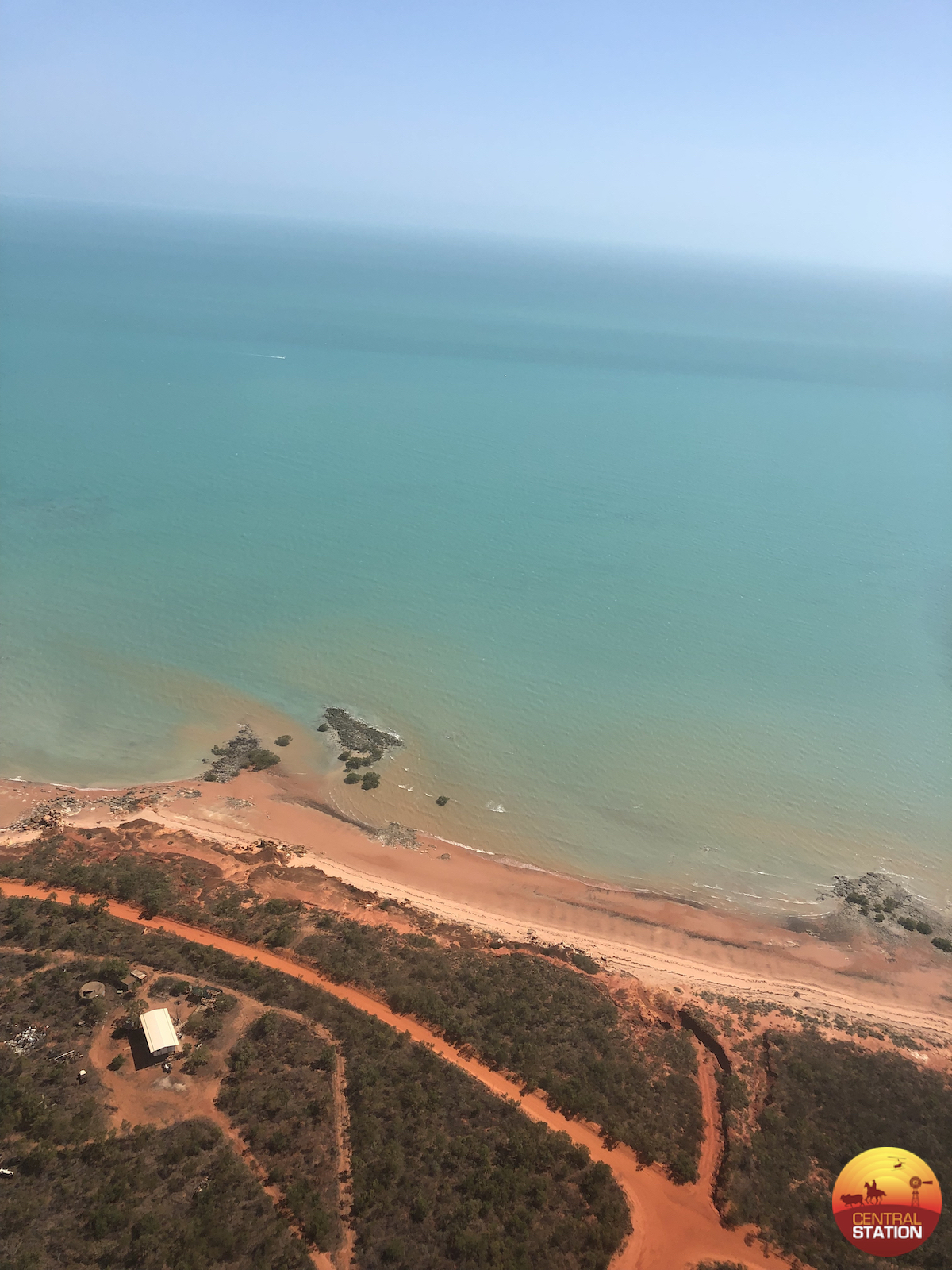 I mean, I could go on for days (or kilometers). Between the travel required for my day job, and visiting my friends on various stations, I see a lot of country and often experience overwhelming gratitude to live in such an amazing and pristine part of the world.
The climate
The other evening some mates and I were having drinks and nibbles on Cable Beach as the sun was setting (I know, right?) and all of a sudden we felt a little chilly. A few hours later one of us was wearing a jumper, and the others were wrapped in blankets. That was when I looked at my phone and realized it was 27c (80f).
Most people are familiar with the north having two seasons, not four. The wet and the dry. It's either hot and wet, or hot and dry. Our "winter" consists of 30c (86f) days and if we're really unlucky, we'll wake up to a freezing 15c (60f).
Yes, the wet season is definitely an acquired taste. Up here we're all environmental stewards at heart, but we're not afraid to have 3 showers before 10am if and when required. Sometimes the simple act of carrying groceries from the car to the house can leave your clothes covered in sweat patches which would be awkward if it weren't for the fact that everyone else had them too.
It's the massive storms, that bring spectacular lightning shows and torrential rains, which make the wet season all worth it. Each time I see that liquid gold falling from the sky, I know the country is having a well-earned drink and new life is on its way.
The lifestyle
Camping, fishing, rodeos, campdrafts and horse races. Our social calendar is dictated by the seasons, and come May through September, the dishes are stacking up in the sink and the washing pile just keeps on growing as it often feels like we just go home to put on a load and repack our bags. By June you can find me complaining about how much I miss the wet season, and how I can't wait for November so I can sit down and how I hope I'll remember how to log into my Netflix account by then.
While the social and geographical isolation can be a massive challenge, we all know it brings us together and we have a special kind of bond that you just can't get from living in the city. Call me crazy, but I love that the four main stations where my closest friends are, are 300-500km from Broome. I love the chance to get out on the road and spend hours driving through country. I love that it means when you go to visit, it's generally an overnight visit. How many times do you stay over at friend's places in town? It's usually only just when you're had too much to drink, isn't it?
When you go out to visit a friend on a station, what might have been a short visit had they had lived in town, is generally at least a 24 hour visit, if not longer.  It's the equivalent of going to visit friends and family interstate, when you go and stay in their home for several days. There's so many more "little moments" that really nurture the friendship, from hanging the washing on the line, feeding the poddy calves together, helping put dinner on, and jumping in the cattle yards.
Yes, sometimes I wished they lived in town – but only when I want to go through their closets!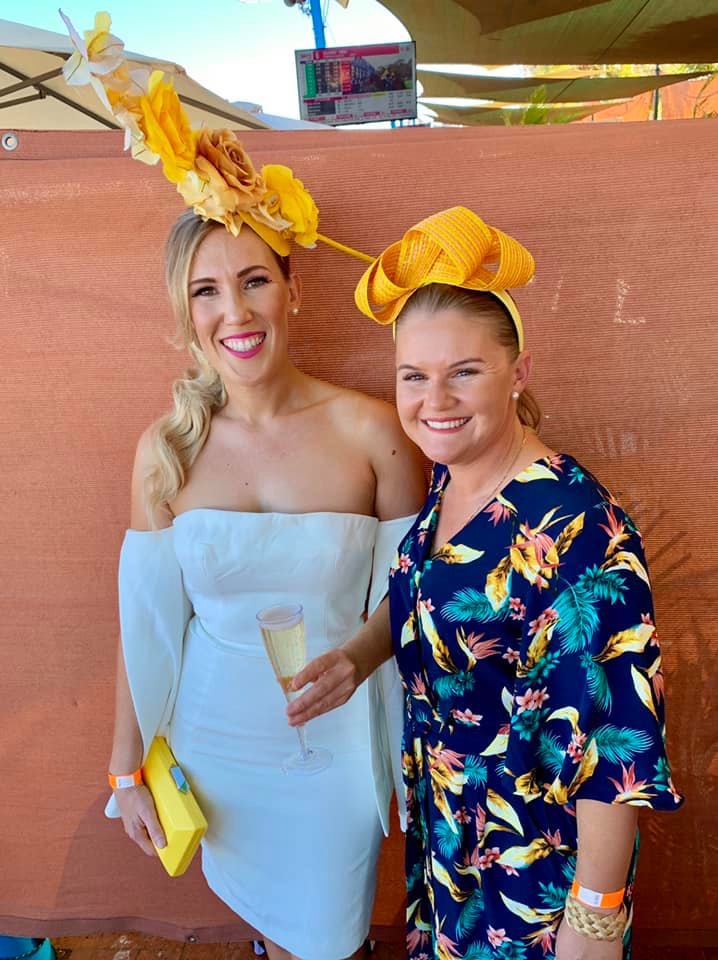 Racing fun – one of the times you really want to be able to go through your friends closets!
The people
I've already mentioned that there's not many people up here. Most of the people in my social circle are connected to the pastoral industry, so you know straight up that they're top shelf quality folks. But, whether you're mad about cattle or not, everyone up here can find some sort of common ground.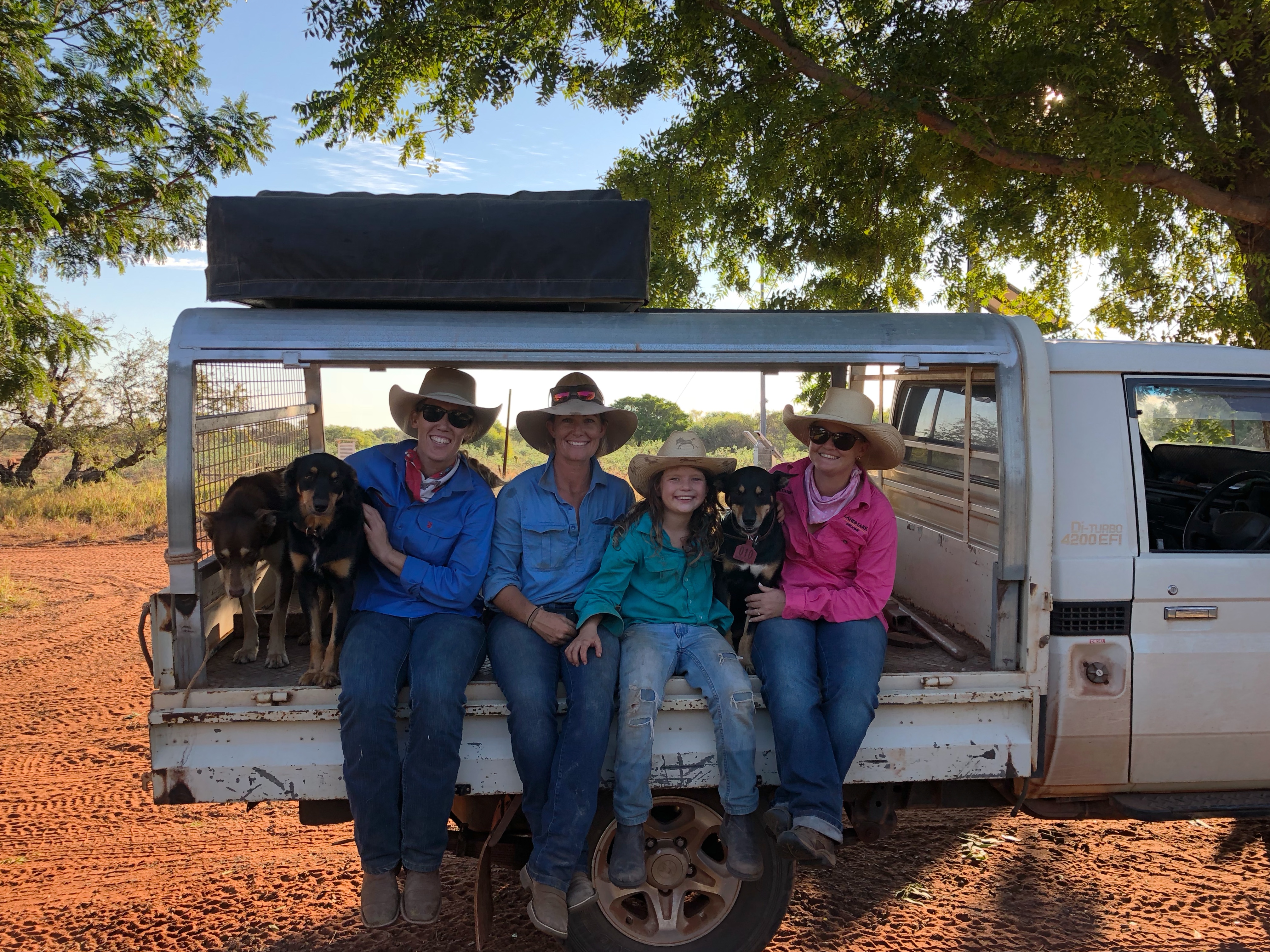 Find your tribe and keep them close.
 I wouldn't trade this mob for anything.
Even though we're stretched across 40% of the state, the Pilbara and Kimberley definitely have small town vibes. Everyone knows everyone, and if they don't, they know of them. Sure, small time vibes come with small town problems, like cliques and gossip – the bush telegraph is definitely in full swing up here – but they also come with strong bonds and you find yourself feeling fiercely protective of your little tribe. I find it a little difficult to articulate, but I suppose you grow to hold a fondness that extends across the broader pastoral community. Sure there's always going to be a few gooses lurking about, but for the most part we're all mates and I just feel so lucky to know so many amazing people, and know that no matter what part of the region I'm in, a mate is never far away (relatively speaking of course, because they're usually at the end of a corrugated driveway at the very least!!).
At the end of the day, it's like anywhere else in the world – it is what you make it. We choose to be here, for better or worse – and I wouldn't want to be anywhere else.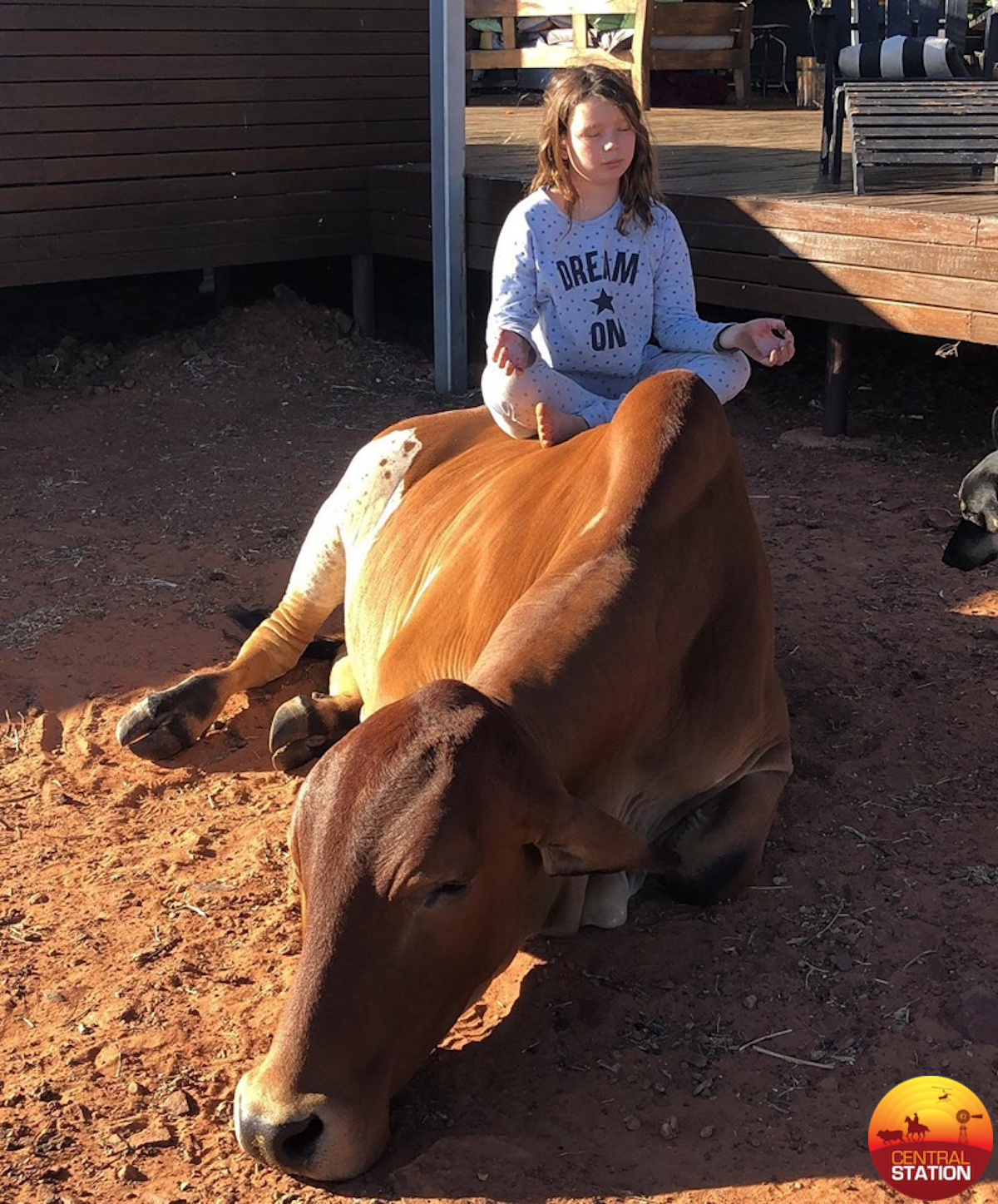 What a place to live.
Comments