Host: Rutland Plains Station
Written by Liz Cameron (@dusty_lens_ and @gulfcountryworkwear)
The yearn for children can be a strong one. One you can't shake no matter how many times you try or how many times someone tells you to just relax and forget about it. The reality of being childless is one that cuts deep into your soul. Especially when all your friends are pregnant or have children. It can seem incredibly lonely.
Infertility and miscarriage is something that is rarely talked about especially in the rural community. It's why I decided to do a piece on it as a part of my blogs for Central Station. It needs to be talked about more and nobody should ever feel ashamed that they are struggling to conceive or maintain a pregnancy.
In May 2011 we decided to stop taking contraception and just see what happened. I wasn't one of those lucky people who gets pregnant straight away. May 2012 rolled around and we were still no closer to adding to our family. I was 27 and Ken 29. We were young, fit and healthy with no other issues that could be making things take so long. People who know me know that when I get an idea I go at it hell for leather and give it 110%. But this was out of my control and that's what frightened me the most.
In June 2012 we started seeing a fertility centre in Cairns. We started with ovulation triggers via injection. We did 2 of these which both failed and at a few thousand a pop I was keen to get away from something I felt we had been doing for such a long time already.
September 2012 was going to be out first IVF cycle. I was to call them the day my cycle started and get instructions for the upcoming program before I headed to town to do my egg retrieval. Something amazing happened that month! My cycle never came and I was pregnant. Elated, I called my clinic to tell them my period wouldn't be starting as I was pregnant! My clinic still wanted to monitor things closely so I drove the 9 hours to Cairns once a week until 8 weeks for blood tests and to collect my pregnancy support medication.
At the end of October I went in for my 8 week ultrasound with my best friend and her 8 month old. I remember chatting in the waiting room about going to Babies R Us after the appointment to do some baby shopping. Laying down on the bed I asked if I could film the session so Ken could see it once I arrived home. The ultrasound technician said it was against policy, I was disappointed but in hindsight I am so glad none of it was caught on film. She put the wand over my stomach and started to point out everything. Here's the gestation sac and here is the yolk sac which feeds the baby until the umbilical cord takes over and that was it… she couldn't find the baby. I called my fertility clinic in tears saying they couldn't find anything. They told me to come down to the clinic immediately. My doctor sat down with me and explained that sometimes the babies are hard to see and if I returned in 2 weeks we would be able to see more. He also explained on what to expect with a miscarriage. I then set to driving the 9 hours home alone and devastated.
Two weeks rolled around and I couldn't believe I was still pregnant. But as I walked alone in to that ultrasound place I didn't have a feeling of elation or hope. I knew deep down something was wrong and my fears were revealed when the ultrasound technician found my gestational sac had continued to grow but there was in fact no baby and I had suffered what they called a "missed miscarriage". Its were the body doesn't realise that the foetus has passed and continues on with the pregnancy like nothing has happened. I have been in touch with women who have made it to their 12 week scan with a pregnancy but no baby. We had to have a procedure called a D&C that removes the pregnancy. Living so far from town it was the safest option to know there was nothing left and I could go home and recover. We found out from the D&C the baby was a little boy with a chromosomal abnormality called Trisomy 16.
By the time all of this had transpired we were starting our wet season at Inkerman so we went home to recover and recoup and try again next year. January 2013 bought another positive pregnancy test which was followed 7 days later with my period.
At this stage although we had suffered 2 miscarriages, we felt that we could conceive on our own and gave the fertility clinic a break.
After months went by without anything we started back up at the clinic again. In September 2013 we went in for our first IVF treatment. In November on the exact same day 12 months after my D&C I had my egg retrieval which produced 6 eggs. They called us the next day to let us know our fertilisation rates which were amazing! Only 1 didn't fertilise and we had 5 great looking embryos. Five days after my retrieval we transferred one of my growing embryos and put the remaining 4 in cryopreservation. Unfortunately, I didn't conceive that cycle so we went home to celebrate Christmas and start over again next year.
In Feb 2014 Inkerman was on its way to another flood. Desperate to get out, Ken got me over to Normanton and flew one of our guys in the day it peaked. So while Ken was at Inkerman going through yet another devastating flood I was in Cairns preparing for a frozen embryo transfer which started off which a tonne of hormone therapy that I couldn't miss or that cycle would have had of been a bust. Ken arrived 2 days before my transfer.
March the 5th 2014, the day before Kens birthday, I found out I was pregnant! Our transfer had worked and we were over the moon! Cautious, but over the moon. My pregnancy wasn't without issues and problems but in November 2014 I gave birth to a 9lb baby boy named Logan.
Having 3 embryos remaining I waited until Logan was 10 months old and we started all over again. I had a new found peace going into it this time. I knew I was never going to be motherless, I knew that if it was meant to work it would. In June 2016 we welcomed a 10lb 4oz girl named Khloe who completed our family.
Ken and I have decided our family is complete. We looked into embryo donation of our remaining embryos but found the red tape to be quite extensive and nearly impossible for us to achieve so far from town. We donated them to scientific use so our clinic can do further trials to improve the IVF process in the future.
For me this experience wasn't a negative one. It was the only hope I had left after years of disappointment and failures. Please if anybody would like to reach out, please Direct Message me on my social media account @dusty_lens_.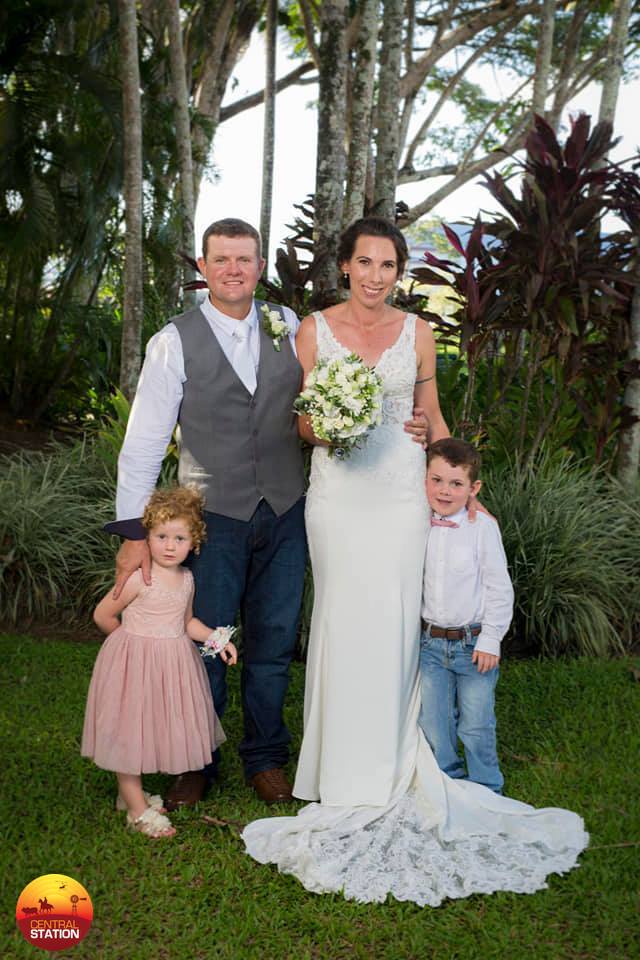 Comments