The 2019 Katherine show was an extremely successful show. It was attended by Taminmin College, Charles Darwin University, Bunda Station and Stud, DoE Tennant Creek and Alice Springs (with Coodardie Brahmans cattle). With more than 60 head of led cattle, the competition was strong! The steward was Tiffany Baker and Mathew Noakes was the judge.
All in all, the Katherine Rural College students exhibited great team work and the hard work they put into preparing for the show more than paid off, as indicated by the results below.
Well done team!
---
As the deliverer of more than 160 qualifications, The Charles Darwin University (CDU) is the largest training provider in the Northern Territory. CDU delivers courses across eight campuses and centres and more than 170 urban, regional and remote locations. CDU provides accredited training in job-related and technical skills and offers flexible and tailored courses according to demand, location and circumstances.
The School of Primary Industries is comprised of four teams that deliver nationally accredited training across the Northern Territory (NT). The teams within of the School of Primary Industries are as follows: Agriculture and Rural Operations (Top End); Conservation and Land Management (Top End); Horticulture and Aquaculture (Top End); and Primary Industries (Central).
The School also includes Katherine Stud and Farm. These venues service our regional and remote clients and provide enhanced training opportunities for a diverse range of students, communities and industry.
The Agriculture and Rural Operations (Top End) Team provides nationally accredited training in Certificate I to Certificate IV level qualifications and short courses in agriculture. The team is also responsible for the delivery of specialised industry programs including SmartTrain Chemical Accreditation; 4WD Vehicle Recovery; Basic Welding; Tractor Operation; Basic Engine Maintenance; Chainsaw Operation; and ATV Quad Training.
FOR MORE INFORMATION CONTACT
T: (08) 8973 8311
Freecall: 1800 779 577
E: agriculture@cdu.edu.au
W:  http://www.cdu.edu.au/cdu-vet/industry-schools
Postal address:
Charles Darwin University
Katherine Rural Campus
PMB 155, Katherine, NT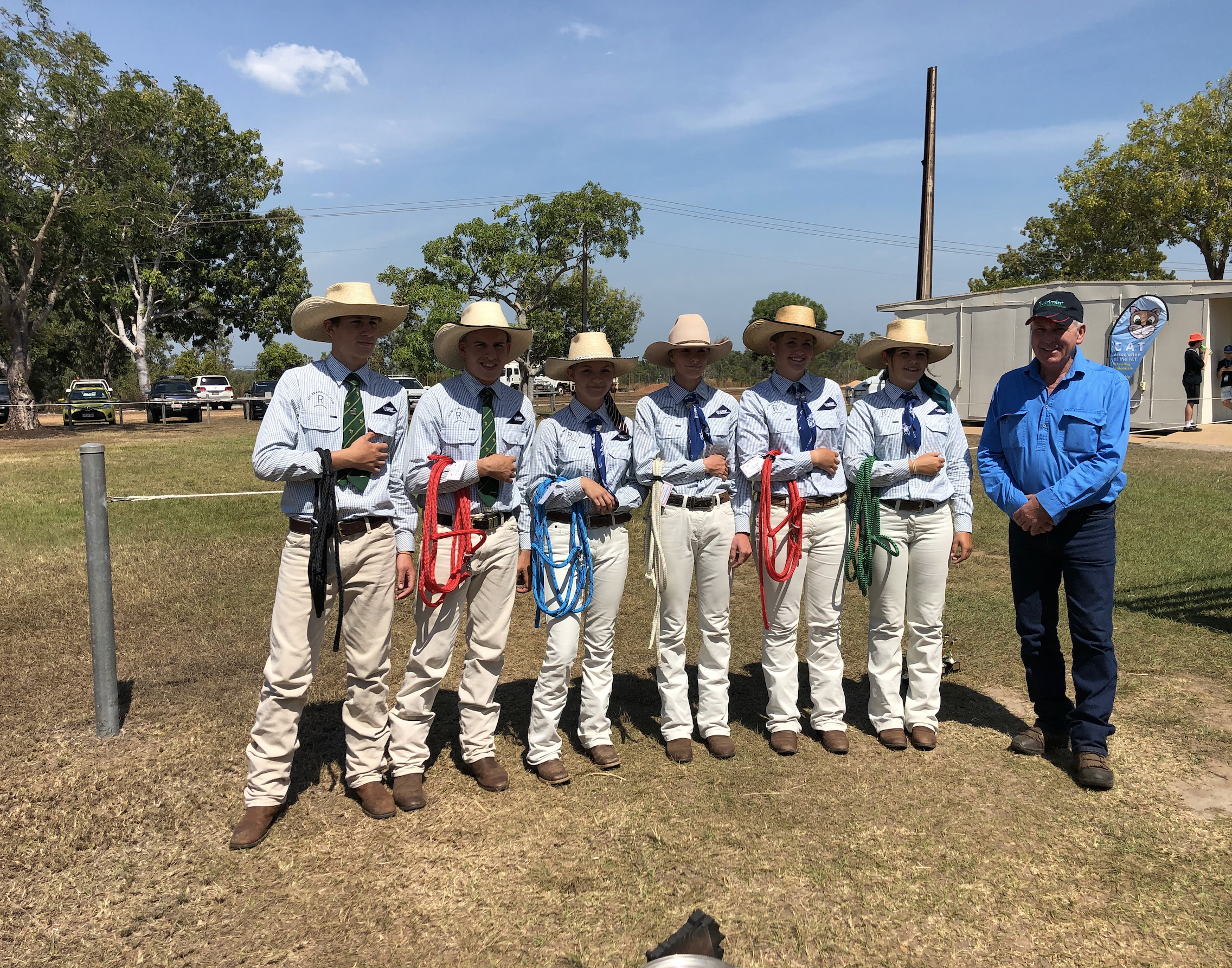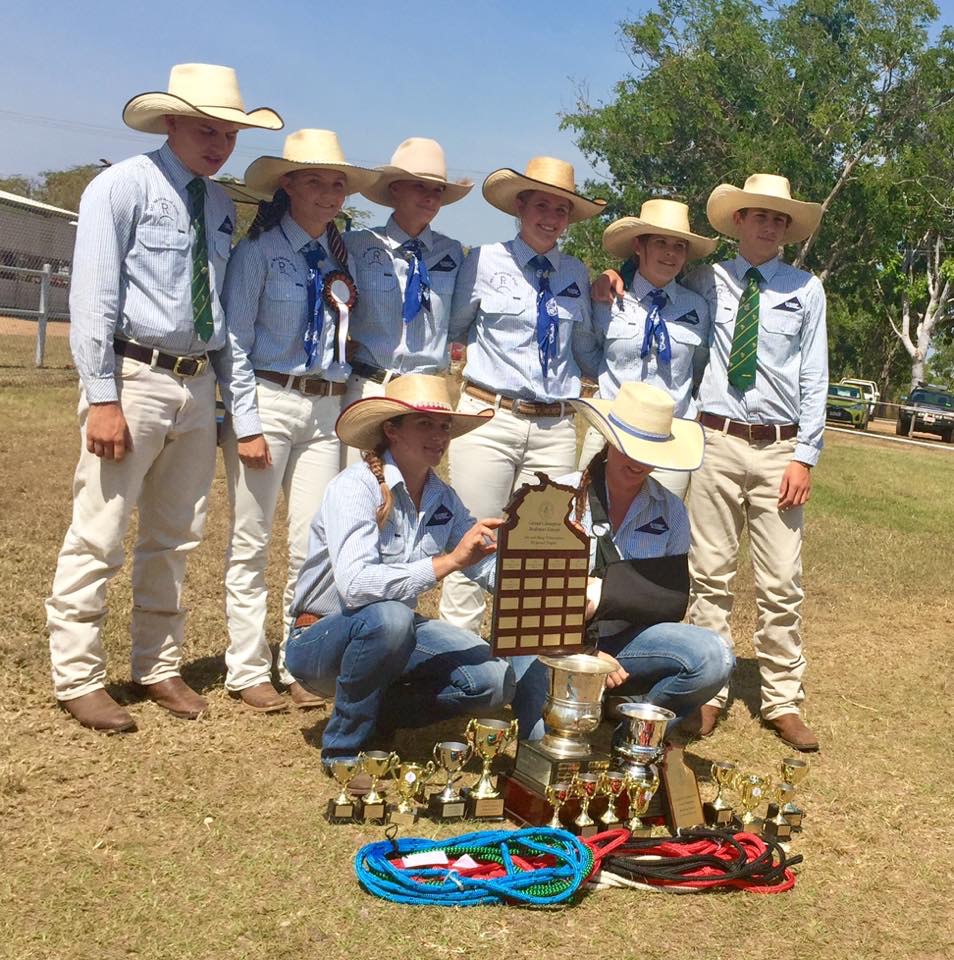 | | | |
| --- | --- | --- |
| Heifer Led Class Under 15 months | 1st | Rural College Quince |
| Heifer Led Class Under 15 months | 2nd | Rural College Quinnleigh |
| Heifer Led Class Under 15 months | 3rd | Rural College Quinoa |
| Heifer Led Class 15 months and under 24 months | 1st | Rural College Petal |
| Heifer Led Class 15 months and under 24 months | 2nd | Rural College Pepper |
| Heifer Led Class 15 months and under 24 months | 3rd | Rural College Princess Christine |
| JUNIOR CHAMPION BRAHMAN HEIFER | | Rural College Petal |
| RESERVE CHAMPION JUNIOR BRAHMAN HEIFER | | Rural College Pepper |
| Cow Led Class 24 months and under 48 months | 1st | Rural College Martha (PTIC) |
| Cow Led Class 24 months and under 48 months | 2nd | Rural College Narla (calf at foot – RUC QT) |
| Cow Led Class 24 months and under 48 months | 3rd | Rural College Nancy |
| SENIOR CHAMPION BRAHMAN COW | | Rural College Martha (PTIC) |
| RESERVE SENIOR CHAMPION BRAHMAN COW | | Rural College Narla (calf at foot – RUC QT) |
| GRAND CHAMPION BRAHMAN FEMALE | | Rural College Martha (PTIC) |
| Bull Led Class under 15 months | 1st | Rural College Quantum Theory |
| Bull Led Class under 15 months | 2nd | Rural College Quadarus |
| Bull Led Class under 15 months | 3rd | Rural College Quagmyre |
| Bull Led Class 15 months and under 24 months | 2nd | Rural College Pirate |
| Bull Led Class 15 months and under 24 months | 3rd | Rural College Percy |
| RESERVE JUNIOR CHAMPION BRAHMAN BULL | | Rural College Quantum Theory |
| Bull Led Class 24 months and under 48 months | 1st | Rural College Neil |
| Bull Led Class 24 months and under 48 months | 2nd | Rural College Ned |
| RESERVE SENIOR CHAMPION BRAHMAN BULL | | Rural College Quantum Theory |
| GRAND CHAMPION BRAHMAN FEMALE | | Rural College Martha (PTIC) |
| SUPREME EXHIBIT IN SHOW | | Rural College Martha (PTIC) |
| Progeny Group Led Class | 2nd | Charles Darwin University  – Kariboe Valley Overdrive (Martha, Neil, Pepper) |
| Progeny Group Led Class | 3rd | Charles Darwin University  – Glengarry Mr DJ (Quantum, Percy, Qiana) |
| Breeders Group | 1st | Charles Darwin University (Martha, Petal, Quantum Theory) |
| MOST SUCCESSFUL EXHIBITOR | | Charles Darwin University |
| Junior Judging 12 – 16 years | 2nd | Asha Locke |
| Junior Judging 12 – 16 years | 3rd | Kristy Gamble |
| Senior Judging 16 – 21 years | 1st | Georgina Harley |
| Junior Handler | 1st | Kristy Gamble |
| Senior Handler | 1st | Georgina Harley |
| Senior Handler | 2nd | Daniel Hausler |
| Most professional groom | | Georgina Harley |
| Pen of 3 feeder steers 270-340kg | 1st | Charles Darwin University |
| Pen of 3 feeder heifers 270-340kg | 1st | Charles Darwin University |
| Pen of 3 grower steers 180-270kg | 1st | Charles Darwin University |
| Pen of 3 grower steers 180-270kg | 2nd | Charles Darwin University |
| Pen of 3 grower heifers 180-270kg | 1st | Charles Darwin University |
| Pen of 3 grower heifers 180-270kg | 2nd | Charles Darwin University |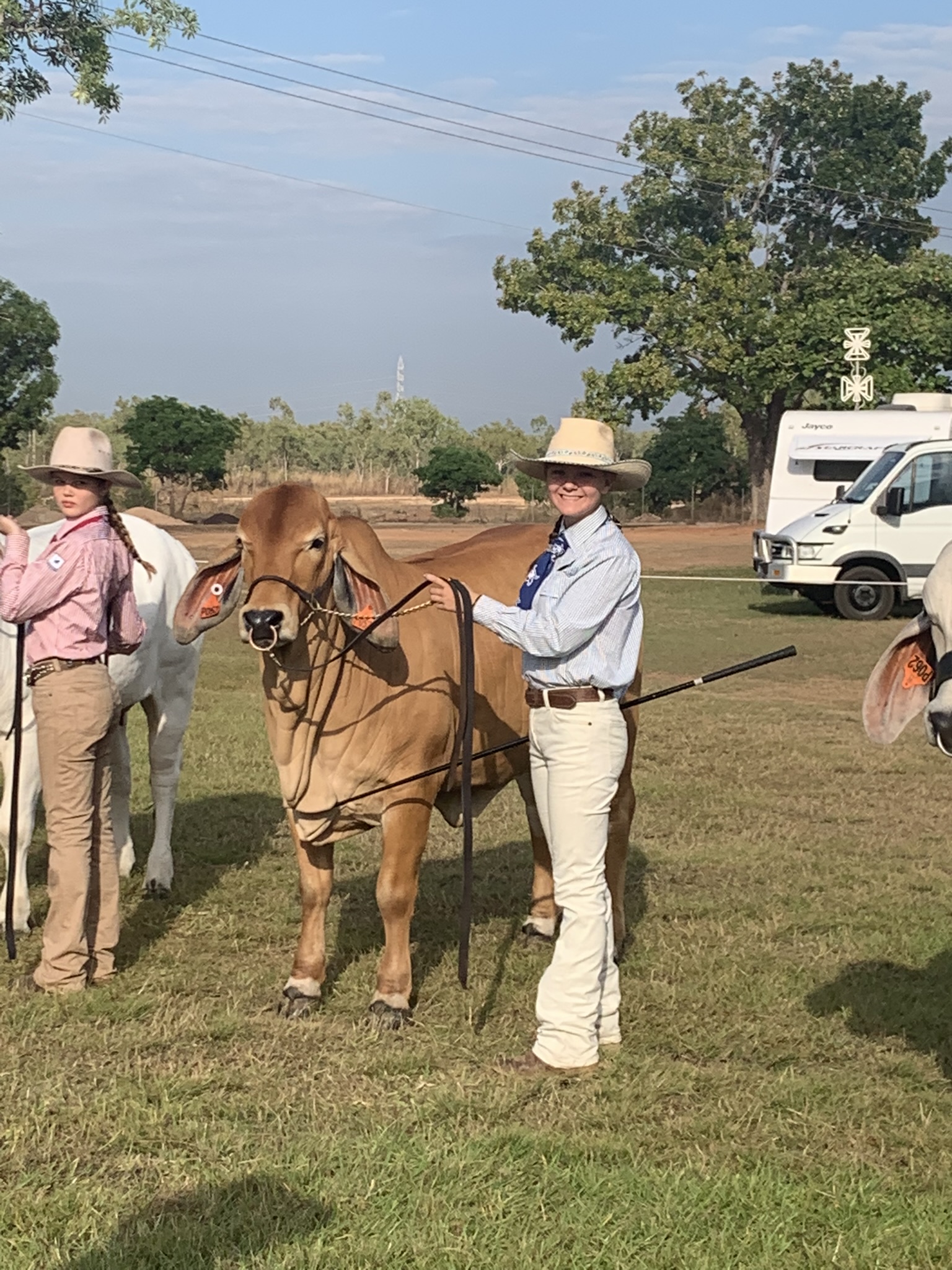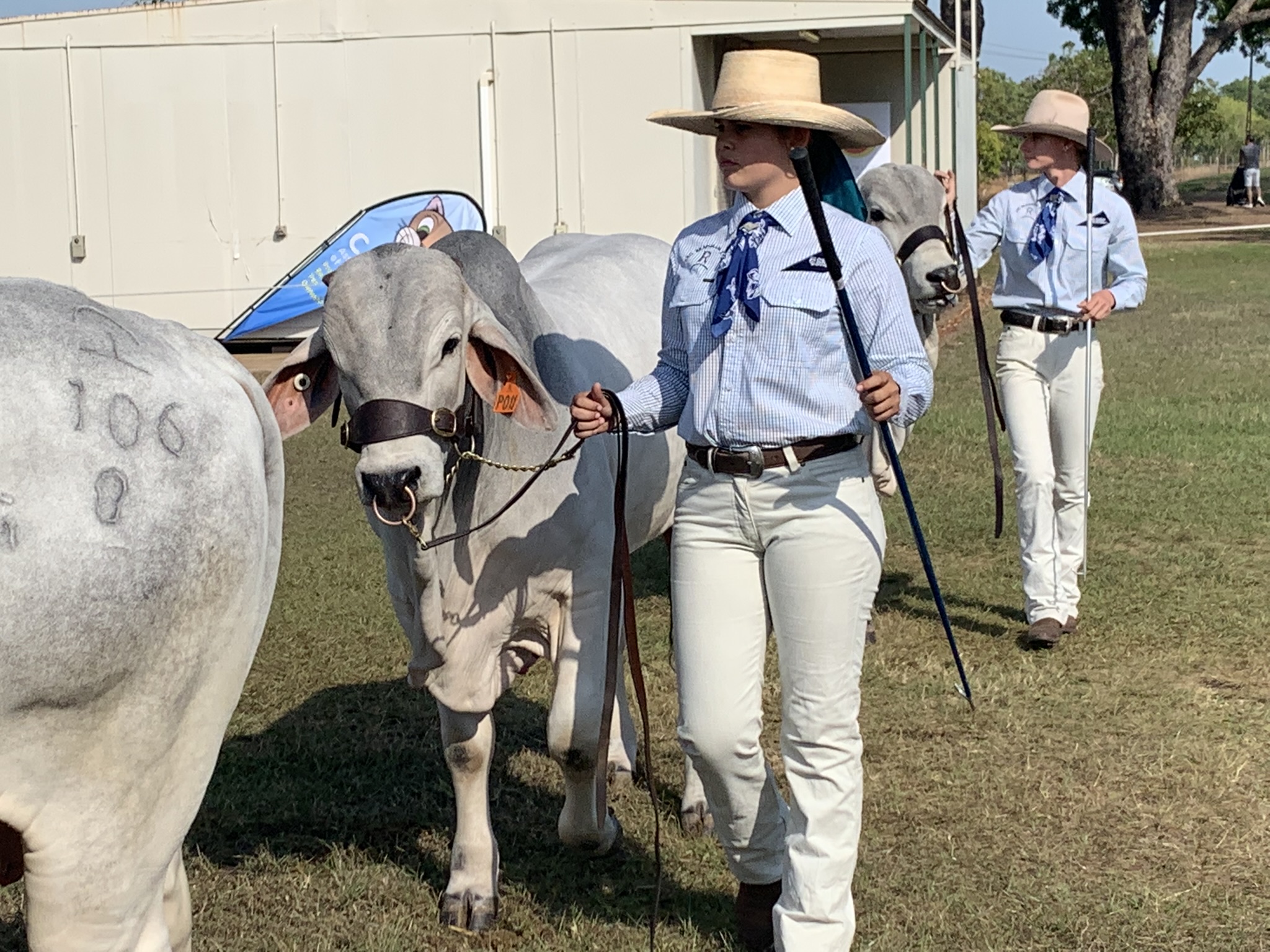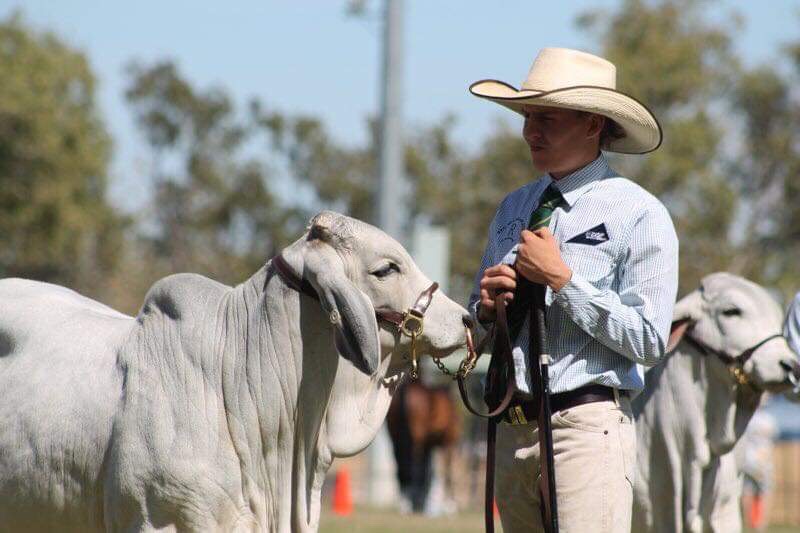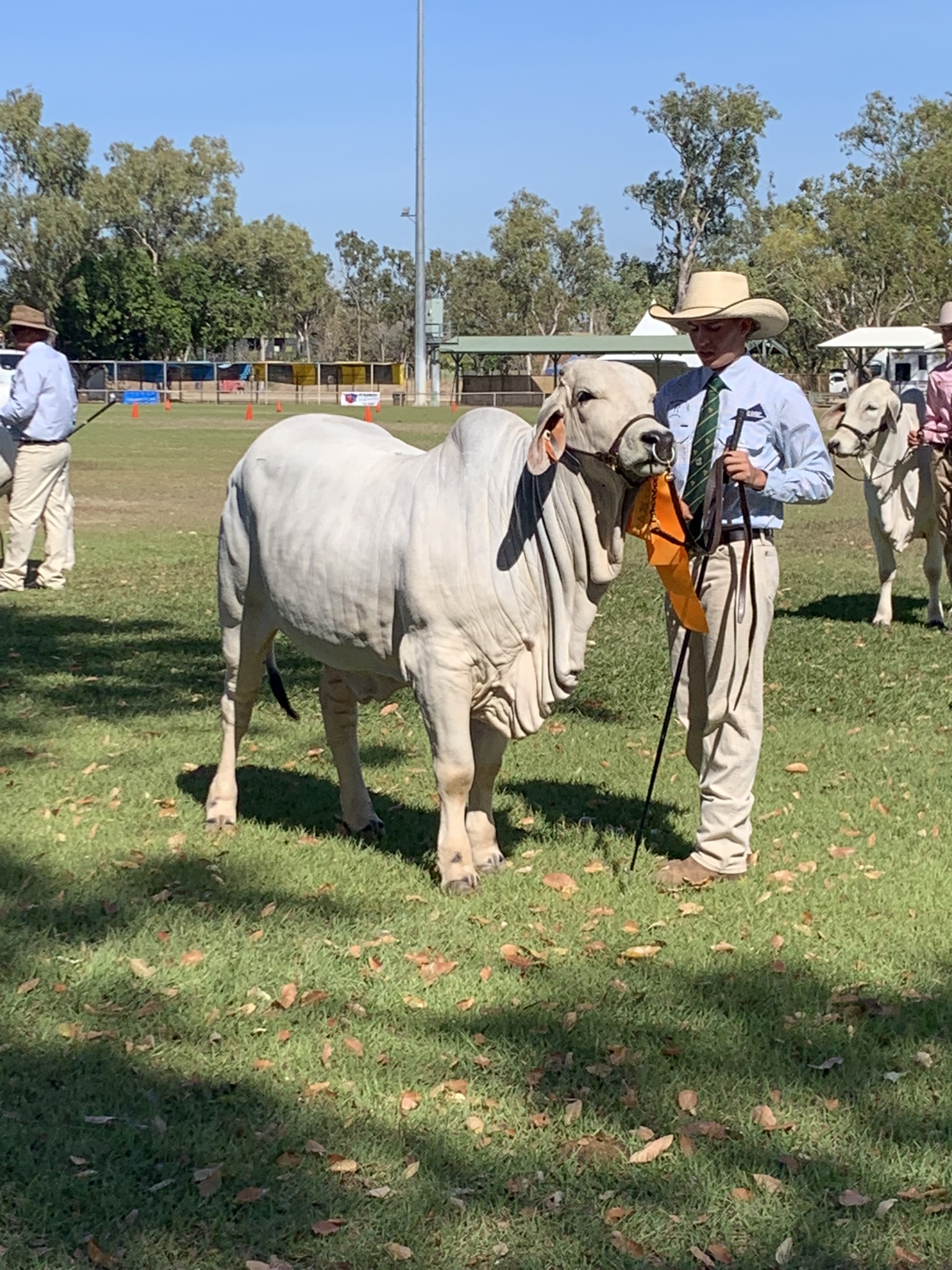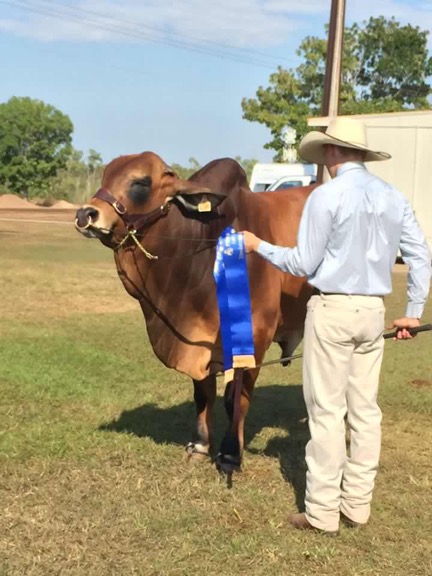 Comments