Host: Horses for Courses for Bush Kids
Written by Tiani Cook, Suplejack Station, Northern Territory
At the beginning of October last year I saddled up with 'Horses for Courses for Bush Kids' and took it to Central Australia to continue raising awareness of the issues facing Aussie Bush Kids and their families.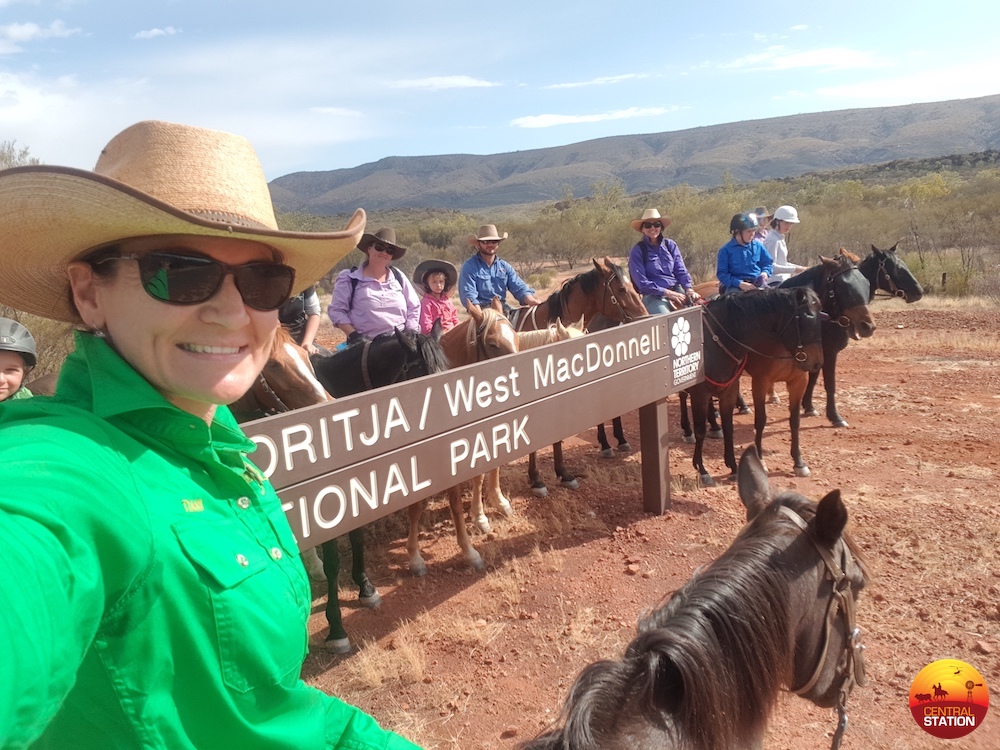 Riding along the West MacDonnell Ranges.
Bush kids, along with their families face many challenges, be it:
Sitting in a car for up to 12 hours, one way, to attend school events.
Not having the opportunity to play afterschool sports as part of a team.
Not being able to participate in dance, swimming or music lessons, athletics, or after school tutoring.
Not having easily obtainable access to medical, dental or specialists' services.
Having limited telecommunication and road network services. Annual weather conditions result in families not being able to get to town for days or weeks due to dirt roads being partly or completely washed away.
Social and emotional wellbeing for teenagers living in the bush is a very real ongoing concern because there are limited opportunities for face to face social interactions, impacting a teenager's developing sense of self.
Distance Education & School of the Air Challenges
Boarding School Blues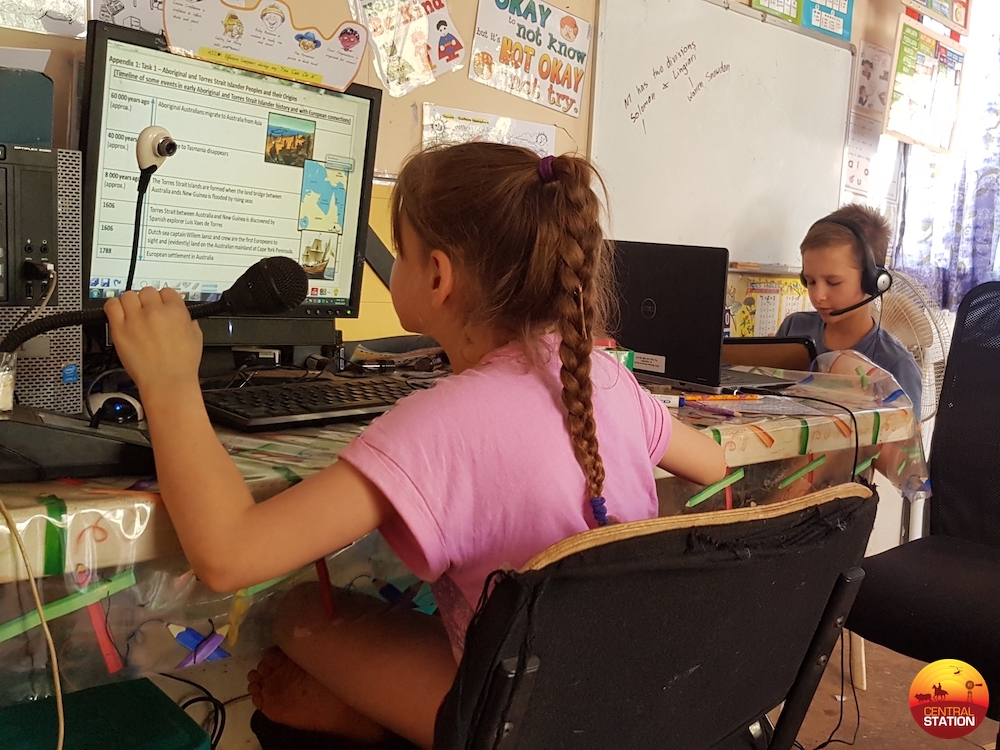 Mackenzie and Larran Cook Learning via Alice Springs School of the Air.
All these troubles were forgotten though as we headed off, riding between 19 and 34 kilometres each day, winding along the spectacular West MacDonnell Ranges, camping under the stars each night.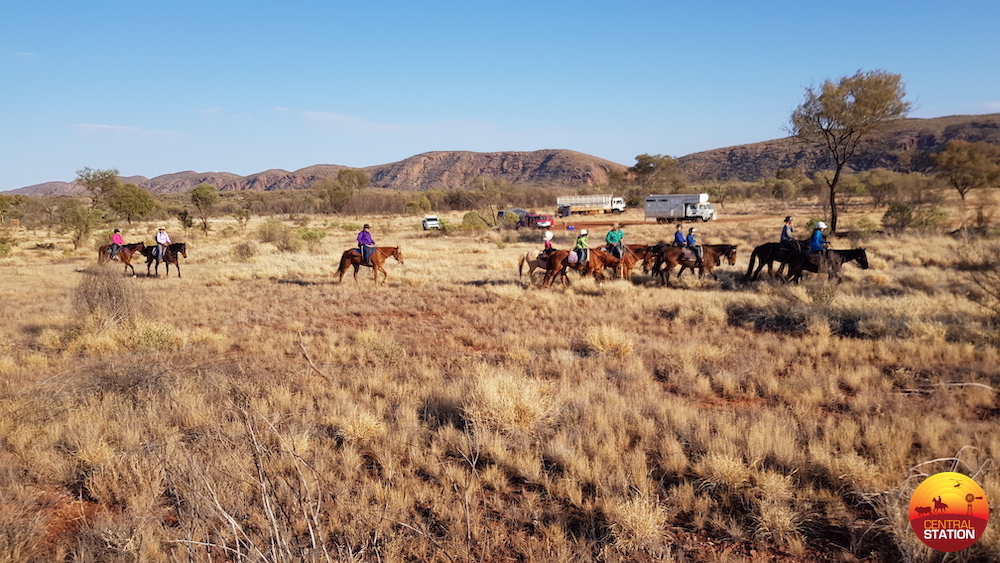 What a way to get out and forget your troubles.
Evening activities included campfire sing-alongs, boot-scooting boogie and country line dancing, bush poetry, a Parks and Wildlife ranger session with Phil Cowan, a canvas painting session with Carolyn Sandaver, from InSpireEx Art Rockhampton and plenty of good old fashion country hospitality with camp-oven cook ups and some of the best campfire cooking imaginable, by Shane, Lilly and Elai, Carolyn, and Shane Muldoon.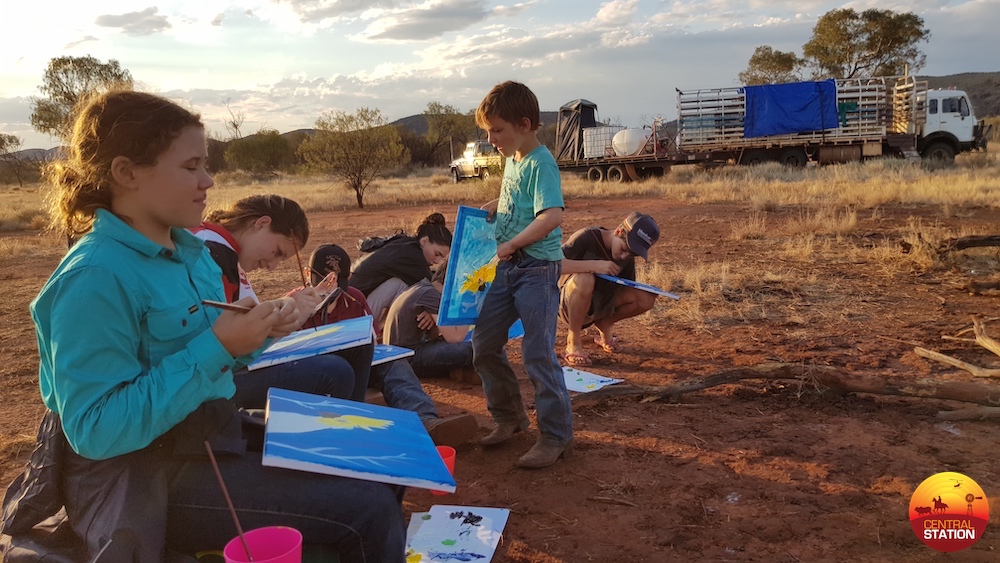 Matilda Nietschke in the foreground enjoying some canvas painting.
Children's ages ranged from 5yrs to 17 years, and 5 support crew joined the adventure. We rode for six days finishing up on the Alice Springs Town Council Lawns with a Mayoral Reception, followed by a Dinner that night to celebrate our achievement.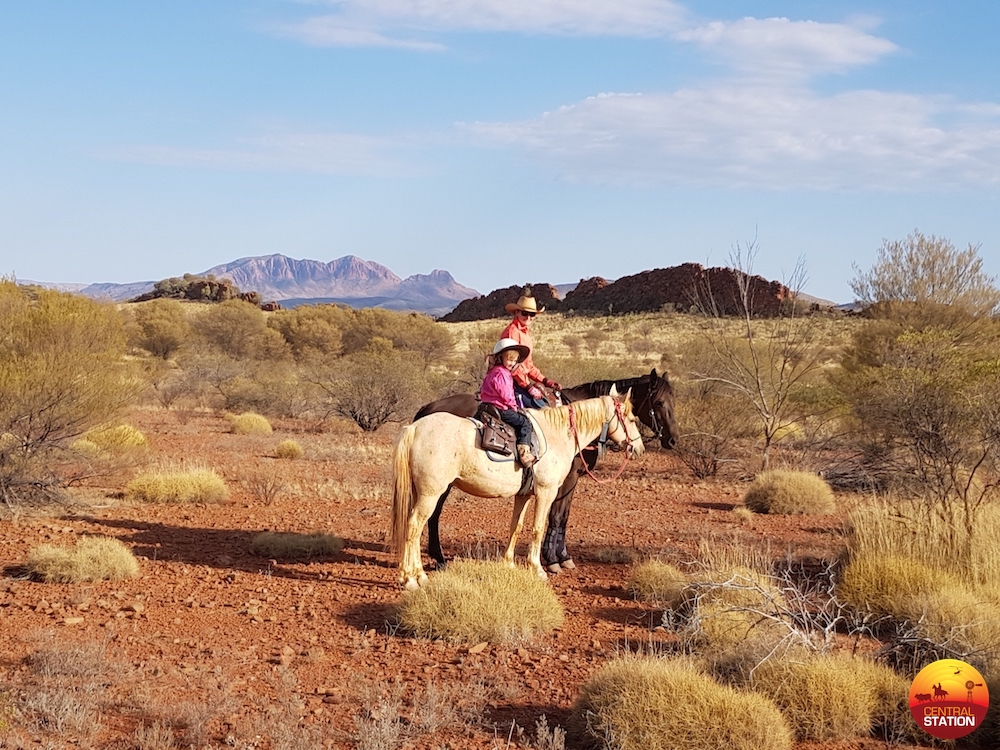 Matilda Cook the youngest Rider (5yrs) Mt Sonder in the background.
Over the last couple of years, Horses for Courses for Bush Kids have chosen to support a charity which resonates with our own ideals and beliefs. In 2018 profits were donated to support Dolly's Dream and assist in their campaign to stamp out Bullying and to create empathy and resilience in young people.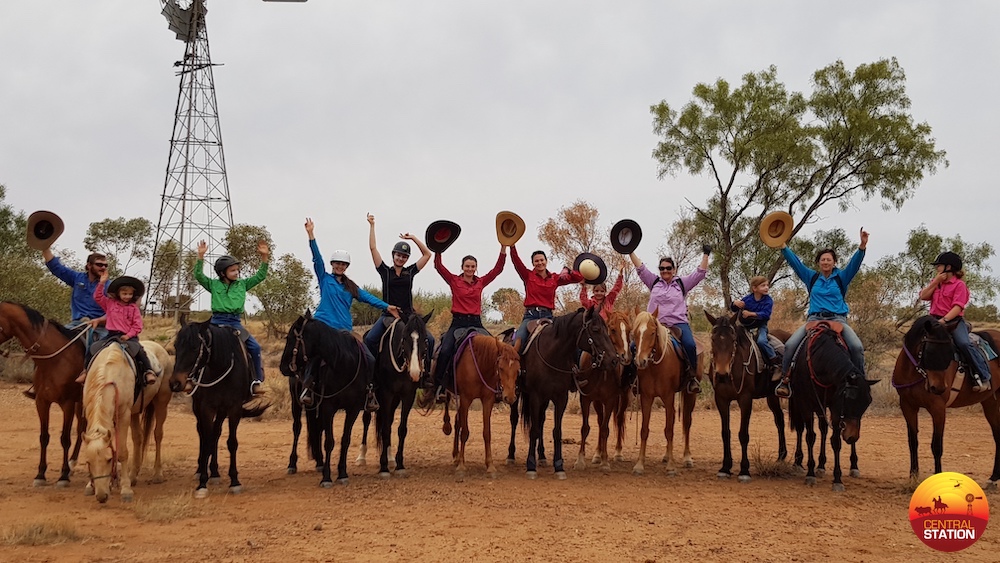 A great turn out of Happy Bush Kids.
Comments