Written by Sophie Heffernan, Guest contributor.
---
So you're probably reading this expecting to hear another romanticised story about a young girls adventure 'up north' and in some ways you're probably right…
But please, just hear me out.
The lessons and values I acquired living in the Kimberley, working on a remote cattle station, accompanied me through one of the most challenging and toughest experiences of my life to date.
Rewind to March 2017 – 18 year old Soph, fresh out of school makes the almost 6000km drive from the small south coast town of Candelo, NSW, to work in the stock camp at a station in the Kimberley region of WA.
My dad made the trek with me, seeing sights of central Queensland and the Northern Territory along the way, before flying home. Due to the immense wet season we had to take a back way into the station. The 150km of thick sand and washouts, oh and being towed up a 4m sand bank, made me become exceedingly aware of the reality that I was stuck here. Well, at least until the river dropped and we could cross to get out.
After a couple of days, dad flew out on the mail plane to head home. It wasn't until then that it occured to me how far away from home I really was. A few more days went by. I was physically sick from the heat, homesick, and if I'm being completely honest – pretty bloody terrified.
Same old story. I stuck it out and after about three weeks I fell in love with the place, the people, oh and of course the Kimberley sunsets!
Probably around the time of completing our first round of mustering I decided that I would come back the following year. After finishing school and being extremely lost I finally found something I could see a future in doing. There were endless opportunities for anyone who was willing to have a crack.
Come the end of November, I decided that I would fly home and surprise my parents for Christmas. I was leaving my ute at the station, and due to return around February. It seemed like a foolproof idea… right?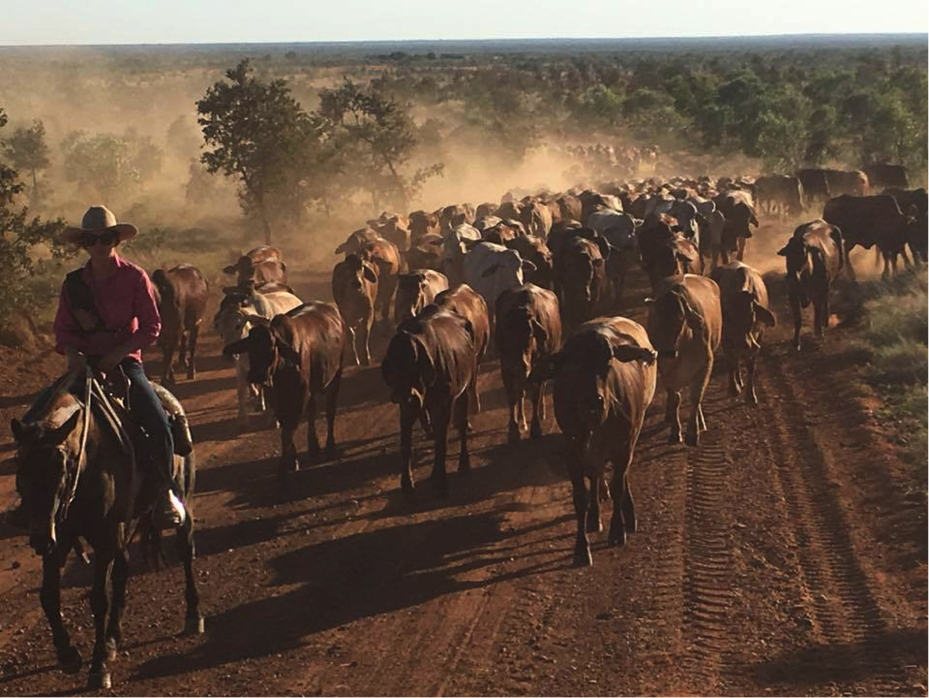 Me leading a mob on the first horse to yards.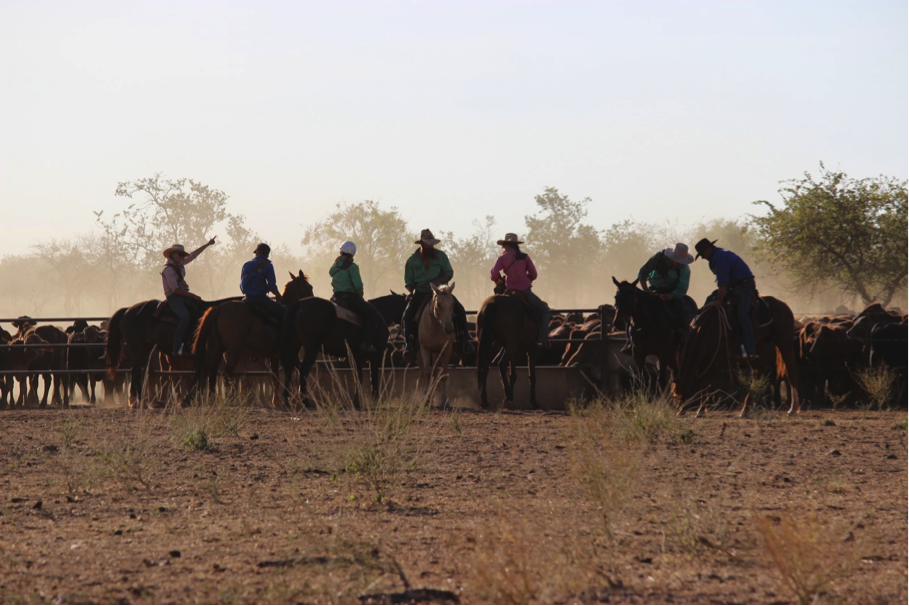 Finishing a muster.
After being home for a few weeks, catching up with family and friends and telling them about my adventures and plans for the following year my life was turned upside down.
On the 18th of December 2017, I drove home after being in town. The last thing I remember about this day is not feeling 100%, and as I was on holidays I decided to have an afternoon nap on the couch. I woke up almost a week later only to find out I had been in a coma due to a viral infection known as encephalitis.
I was found by my parents fitting on the couch, completely blank. I could not communicate with them nor did I register who they were. I was ambulanced to Bega District hospital, about half an hour from home. From there I was placed in a coma, and airlifted to Canberra in a stable condition.
That was the word they used… stable, isn't that crazy? I'd always heard about people becoming sick and of terrible accidents happening but you never really expect something like that to happen to you. I was in the intensive care ward for the majority of my stay at Canberra, tubes and needles going everywhere. I was like a human pincushion.
In hindsight it was probably more traumatic for my parents. The doctors couldn't guarantee when, how, or even if I would wake up. There was a very high chance that I would have permanent severe brain damage or acquire a permanent disability. On their 3rd try of waking me up they finally succeeded, to my parents relief I knew who they were, and who I was.
---
Encephalitis
Encephalitis is an inflammation of the brain, usually caused by a direct viral infection or a hyper-sensitivity reaction to avirus or foreign protein. Brain inflammation caused by a bacterial infection is sometimes called cerebritis. When both the brain and spinal cord are involved, the disorder is called encephalomyelitis. An inflammation of the brain's covering, ormeninges, is called meningitis.
Permanent neurological consequences may follow recovery in some cases. Consequences may include personality changes, memory loss, language difficulties, seizures, and partial paralysis.
 In untreated patients, the rate of death is 70% while the mortality is 15-20% in patients who have been treated with acyclovir. The symptoms of  encephalitis are fever, rapidly disintegrating mental state,headache, and behavioral changes.
---
I vaguely remember my last few days in hospital. Each day the neurosurgeon would take me for a walk around the ward. The first few days were in a wheelchair as it took me an extremely long time to regain the balance to just stand up without being nauseous or toppling over. Determined to get out of hospital I would try and run around the ward before being sick or falling over…. Lets just say my determination was a blessing and a curse.
My parents filled my room with photos of myself, family and friends. Many photos were of my adventures at the station, which I took great excitement in telling my doctors and nurses about. I was discharged on Boxing Day and spent about 6 weeks bed bound.
My short term memory and concentration was terrible and I had to learn how to write and type again. Due to the fact that I had a seizure my drivers license was suspended for 6 months and after many specialist appointments I was told that it would be 2-4 years before I would be fully recovered.
I had gone from being so physically strong and very independent to being completely dependent on my parents. I felt pretty damn hopeless. Even when I was still in hospital all I wanted to do was be able to ride my horses. It took about 2 weeks before I would walk outside to even give them a pat, slowly but surely I got there but it took a good few months before I was back in the saddle.
I've spend the majority of 2018 regaining my strength and health and recently got a job at my old school working as the food tech assistant and occasionally in the front office. It sounds crazy for a girl who was set working on cattle stations, I know!
The fact that I am still not physically fit to deal with the long days and heat took me a long time to accept. Occasionally kids at work ask me questions about how living on a remote cattle station was, and some of the things I learned. They expect to hear things like; welding, shoeing, fixing flat tyres, mustering and driving machinery, all of which I did learn.
However, I genuinely believe that the lessons that I am about to share with you helped me immensely through some of my most challenging times when knowing how to shoe a horse or drive a tractor wasn't really much use to me. Without anymore rambling I'd like to share with you what these are.
Don't be a hero
My boss would often say to us ringers, mostly when one of us was showing off, maybe trying to jump in front of a cranky spayed cow, galloping after a mickey to get it back into the mob or busting our arses to brand a ridiculous amount of weaners to head to a rodeo early, "Don't be a hero". He'd say things like "There's only one you" or "You're no good to me dead".  I think people often take their health for granted. Well, I know I did. Even after being sick I would often try and push myself to do things I really couldn't. Being self motivated and determined is so important but don't compromise your health for trivial things.
It's not all beer and skittles
I heard this saying so much last year. People from all walks of life come to try their hand at a year on a cattle station. Some might love it, others quit, some even leave in the middle of the night without notice. It's people's livelihood, their life. Although not fixing a fence properly or losing 50 head of cattle in a muster might seem insignificant to some ringers, the managers and owners then have to deal with this consequence. It's also important to remember that life doesn't always go your way and that's okay, accept it and move on.
Try complaining less
Working at a high school, as you could imagine, I hear my fair share of complaining generally about trivial nonsense. I wish I could say it was just from the students… If I learned one thing last year it's that if people spent the time they do complaining, doing something productive, they would get a hell of a lot done. Don't get me wrong, I'm guilty of it, but now I'm checking myself every time I get annoyed or start complaining about something superficial as it reminds me that there are so many bigger issues in the world.
Stop comparing yourself to others
There is nothing good to come from comparing yourself to others, when you find a situation where you come out on top, you will inevitably find another where you come in second best. Be authentic and trust your gut and bring other people up with you, not everything needs to be a competition.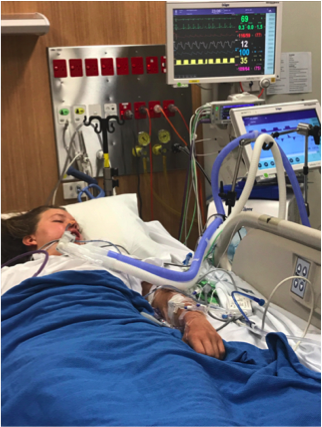 Intensive Care at Canberra Hospital.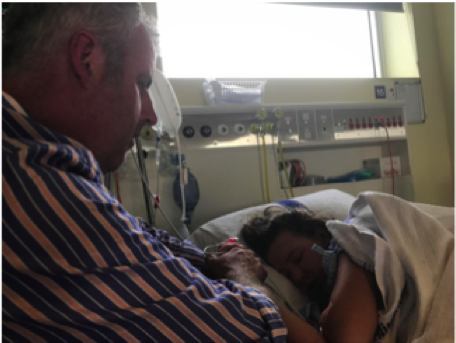 Christmas Day in Hospital with Dad.
Comments