Host: Meda Station
Written by Monica Haslet, Manager's Assistant – Meda Station
A lot of cattle stations have their special cow, steer or what ever it may be. Generally he or she is a quiet poddy that was hand raised and has remained quiet for years. We are one of those stations and as it happens we actually have more than one.
To start we have 'Frankie' the massive poddy-bullock. He has horns the length of my arms and you can hand feed him out of a nosebag.
We also have 'Bandicoot' the poddy-bull that you can jump on and ride around the yard!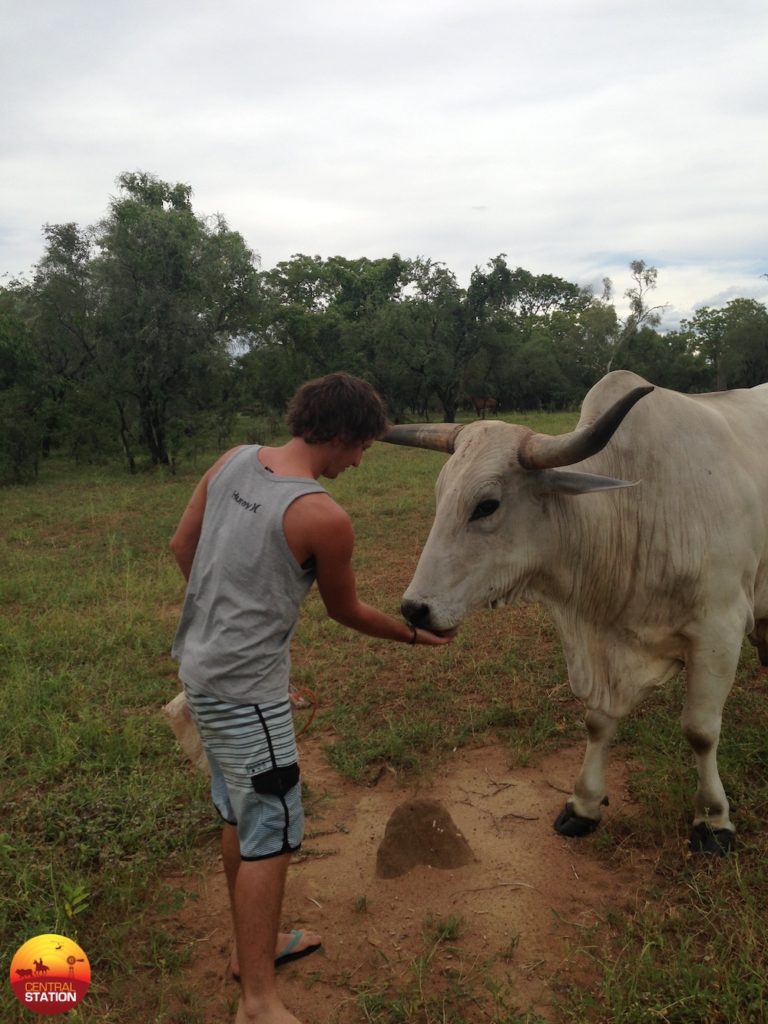 Frankie the poddy-bullock.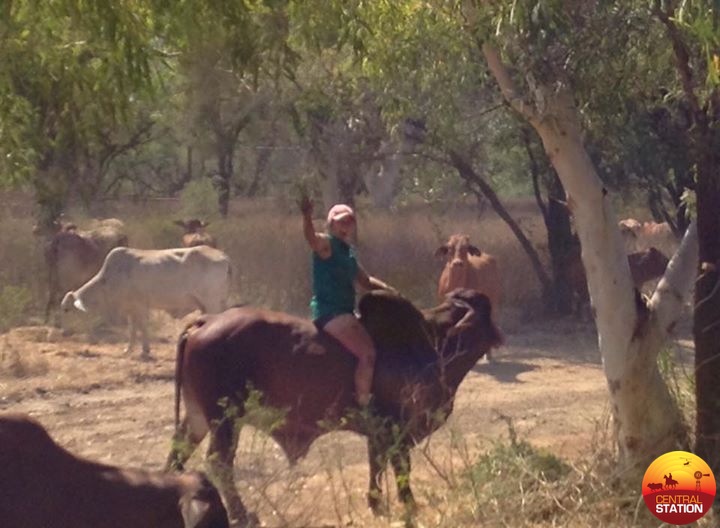 Bandicoot the poddy-bull.
'Tenisha' is a heifer that one day decided she liked the look of people and now whenever she is in the yards or you are checking the tank and trough she goes out of her way to make sure you spend as much time as possible patting and scratching her.
'Houdini' the poddy-steer jumps the front grid into the homestead most mornings to come and eat the lawn and sneak up to the feed shed to see if the door has been left open so he can get into the nose bags.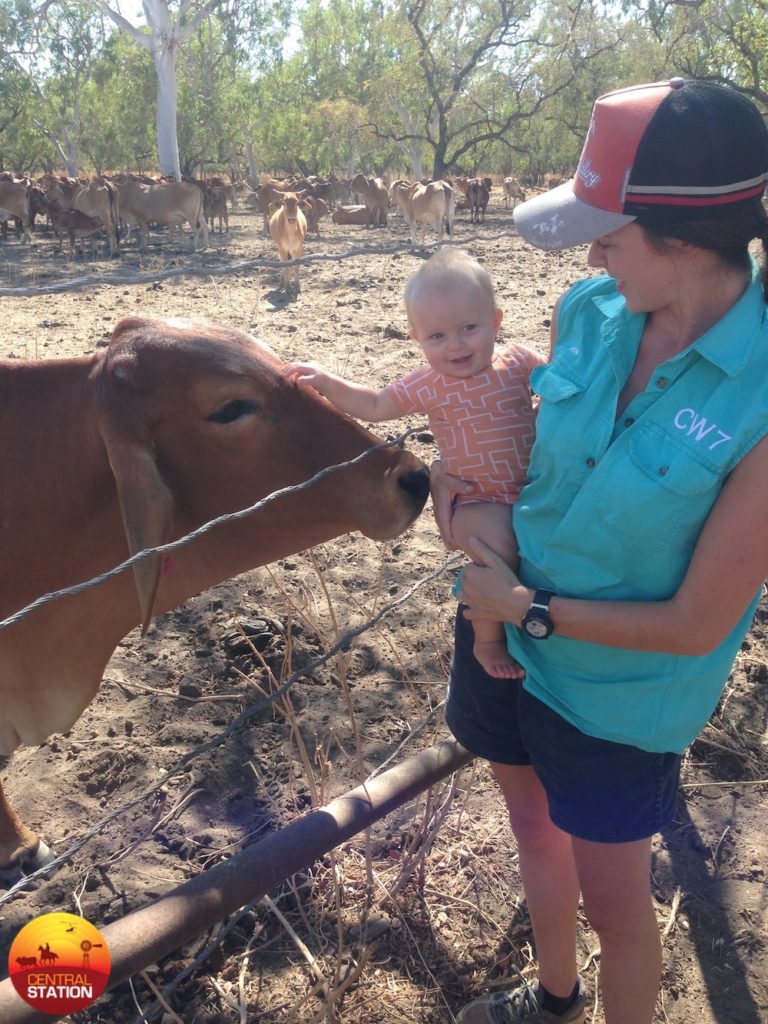 Tenisha the strange heifer.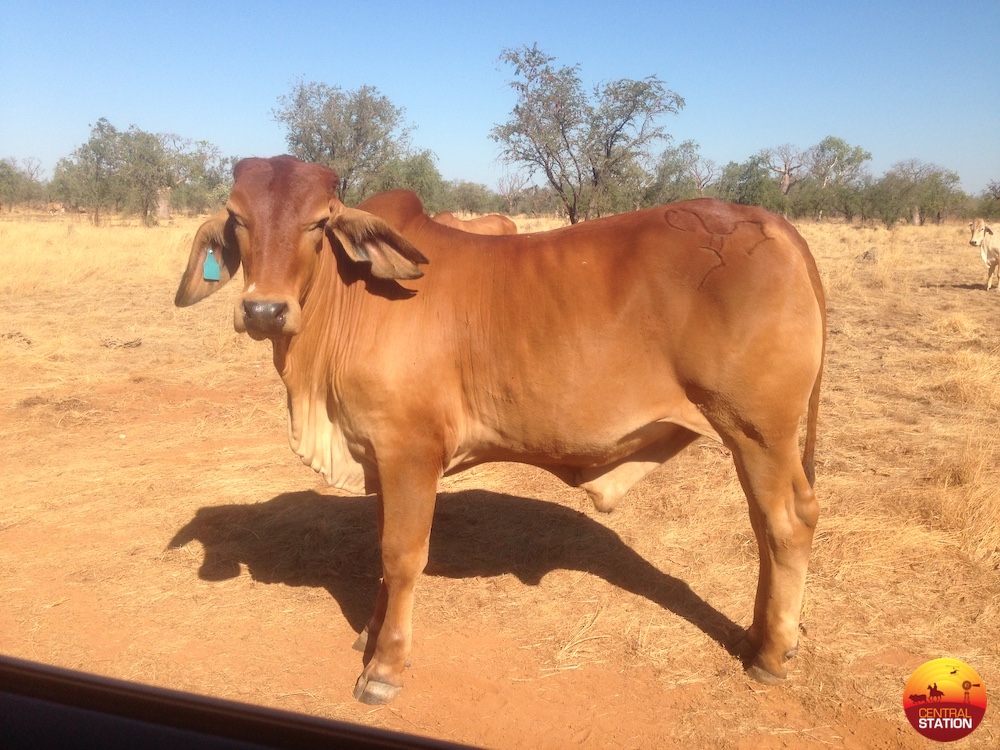 Houdini the grid-jumping steer.
The cow I really want to tell you about is definitely a strange one – I would bet that she is probably one in a million or many million. She is known as 'Alopecia' or to some as 'Brazilian'. She has not been a poddy and is not friendly but she lives close by so we can point her out to the odd visitor if she is around. To those that are unaware she just looks like a black cow with a nice shine to her coat but in fact that nice shine she has is actually her skin and on closer inspection you will notice she is absolutely bald and does not have a single hair on her body!
Alopecia first came through the yards as a weaner and I can imagine that there would have been a little bit of surprise amongst the crew when it came time to brand her and they realised that she was completely bald. She continued on with life here just as any heifer would, going out into Daley's paddock to spend the next 12 months growing out in preparation for sale or to become a replacement heifer and join the other breeders around the property.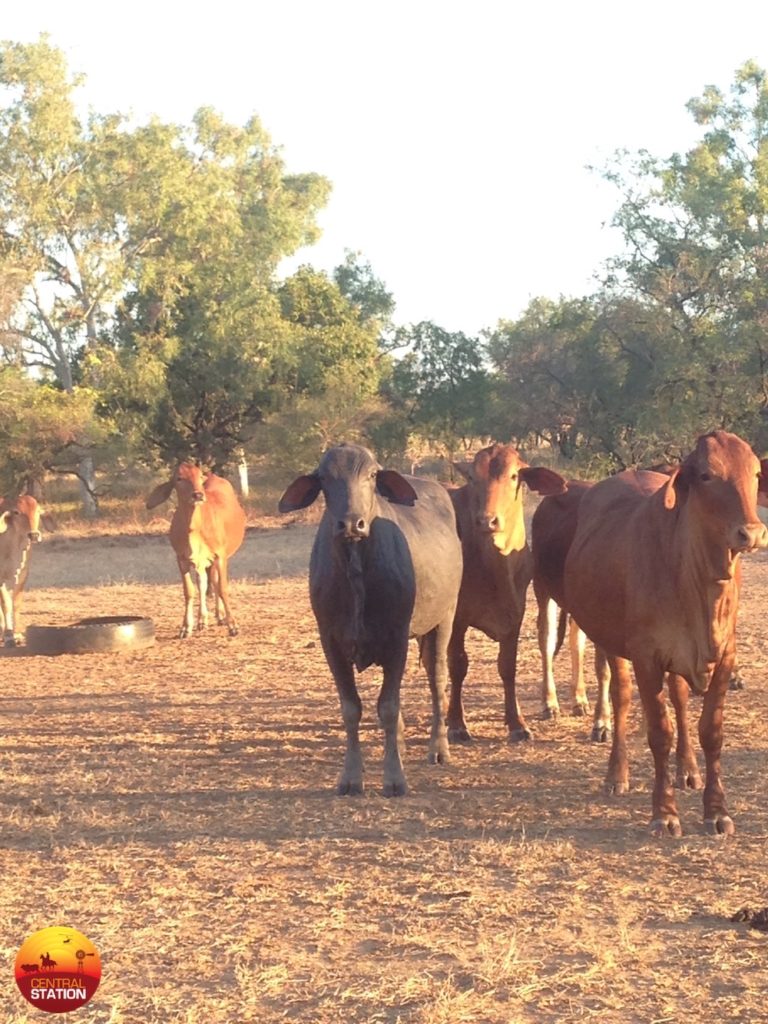 Alopecia as a heifer in Dayley's paddock.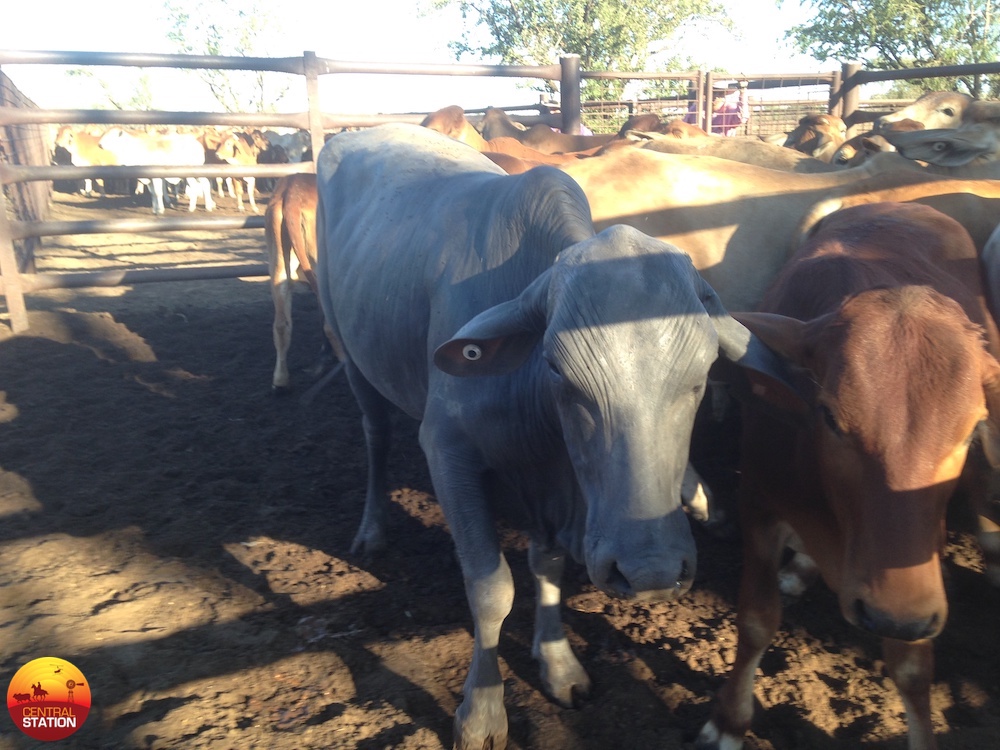 Alopecia in the yards as a heifer near the homestead.
The following year when she was mustered in with the heifers she was drafted off with the sale line and brought back in close to the homestead. She was put into a paddock close by with the fat cows that are ready for sale so we could see her every now and again and point her out to others.
When it came time for Alopecia to have her first calf we were waiting and wondering just what she would have… would it have hair or would she pass on her bald genetics? All her calves to date have been beautiful Red Brahmans so the hairless genes have not carried through. Maybe one day she will pop out a calf much like herself but in the mean time we are happy with having our one in a million bald cow.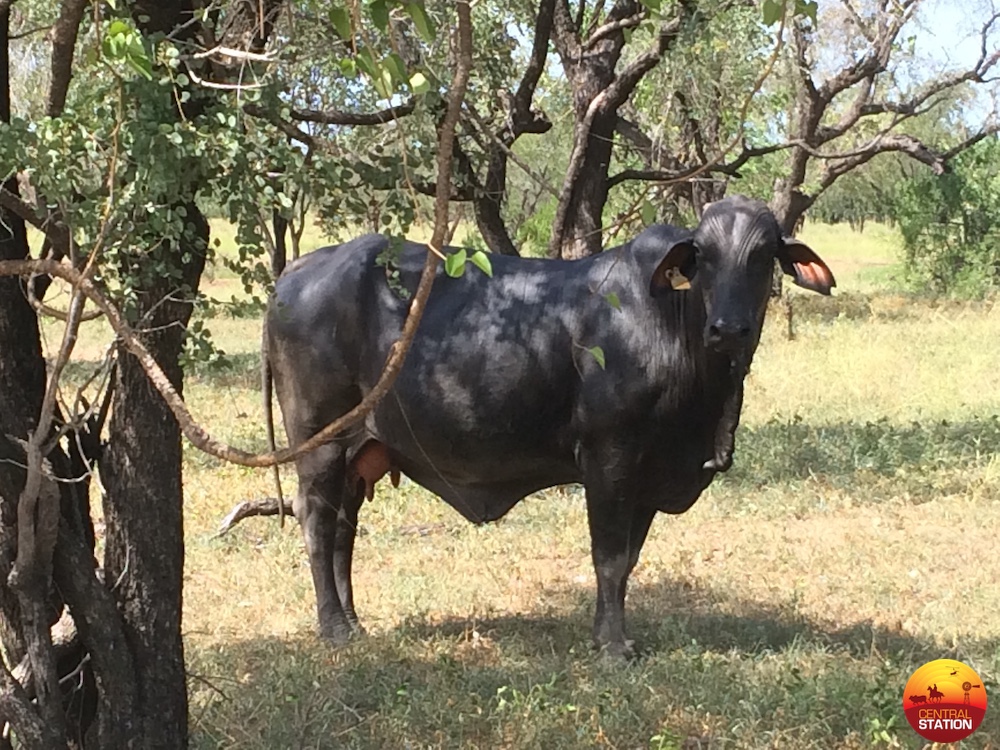 Alopecia, March 2019.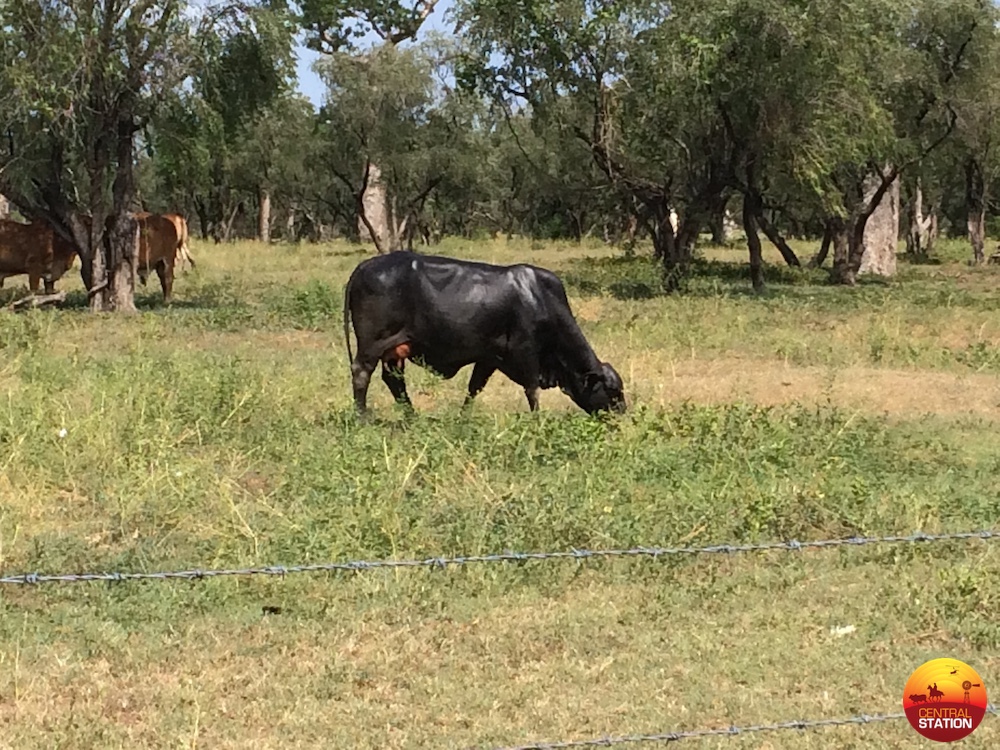 Alopecia, March 2019.
Comments