Host: Dampier Downs Station
Written by Anne Marie Huey – co-Manager, Dampier Downs.
Mother Nature is a fickle mistress. At times she can be kind and benevolent, bestowing gentle seasons that fill rivers and water holes and result in a lush carpeting of grass across the landscape. Other years she can be heartbreakingly cruel withholding life-giving rains, drying out creeks and dams and leaving a desperate, parched landscape in her wake. In these years there is often nothing to be done other than watch pastures wither and turn to dust, while livestock and native herbivores forage in vain. She can be furious and unrelenting, sending roaring bushfires and raging floods that consume all in their path, leaving behind a trail of destruction and devastation. Whatever else she is, Mother Nature is all-powerful and totally out of man's control.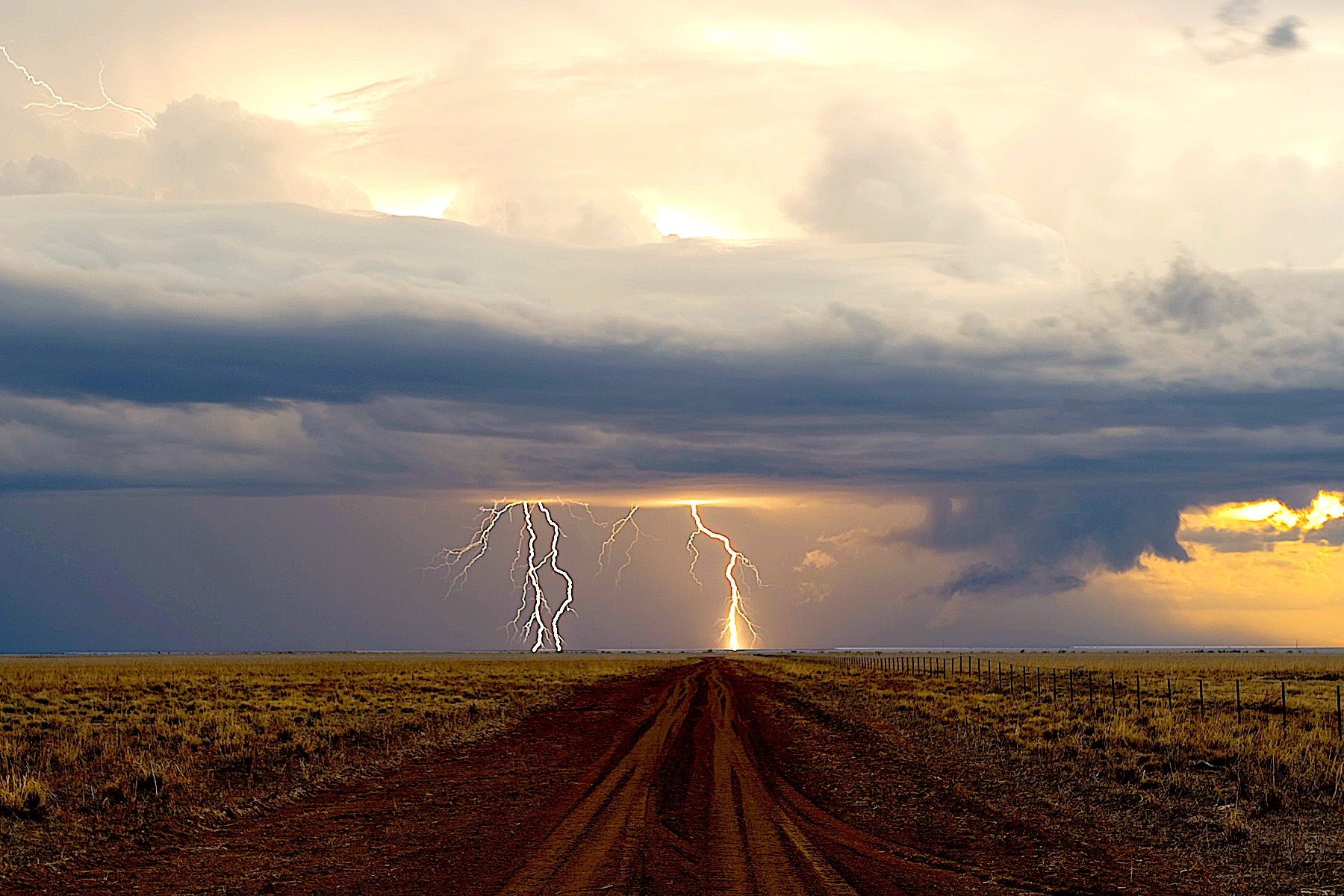 A storm brewing in outback Australia. (Photo credit: USQ)
It is not surprising then that those of us who rely on her for our livelihoods spend an inordinate amount of time discussing her whims, charting her moods and looking for any sign as to what she may do next. In some quarters this is considered a fool's errand. In fact, when I first arrived in the Kimberley a wise man told me only fools and newcomers attempt to predict the weather.
Nevertheless, foolishly or not, I have taken on a role where I will attempt to make some sense of her climatic vagaries. This year, in addition to running a station, I have become a newly minted Climate Mate as part of the Northern Australia Climate Program. To make things even more interesting, my official area to cover is the East Kimberley and Victoria River District in the NT.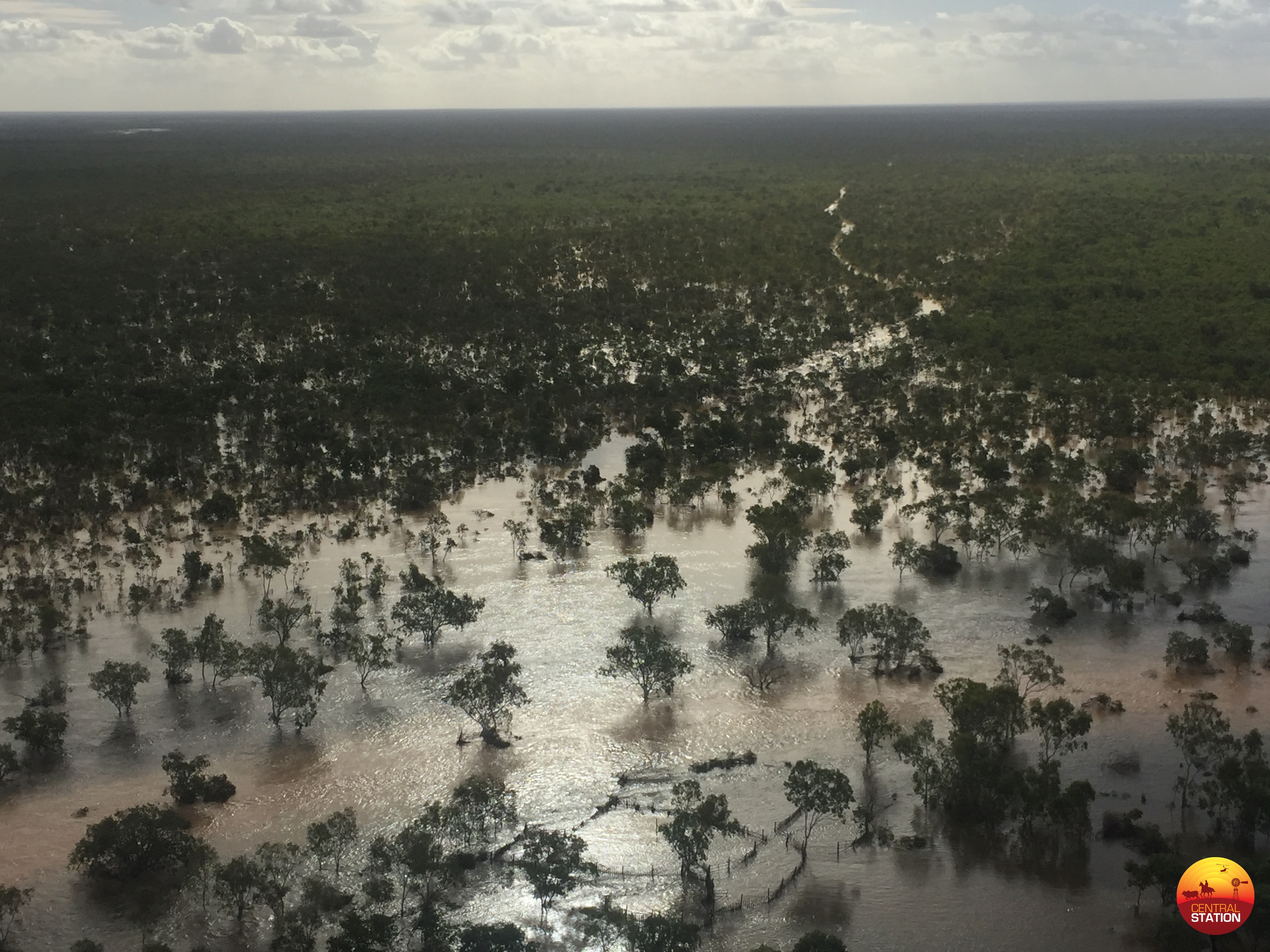 Floodwaters – somewhere under all that is a set of cattle yards.
I am the first to admit I am no climate expert, so fortunately I will have access to a broad range of scientists, meteorologists, experienced forecasters and extension professionals who are all able to assist me in this role.
I recently spent a week in Toowoomba getting a thorough grounding in all things climate. One of the first things I learned is that there are an awful lot of acronyms. These include program partners USQ (University of Southern Queensland), MLA (Meat and Livestock Australia), QDAF (Queensland Department of Agriculture and Fisheries) and BoM (Bureau of Meteorology), as well as NTDPIR (Northern Territory Department of Primary Industry and Resources), DPIRD (Western Australia's Department of Primary Industries and Regional Development) and Rangelands WA.
However, the acronyms didn't stop when we got to the nitty-gritty. ENSO (El Nino Southern Oscillation), MJO (Madden-Julian Oscillation) and the IOD (Indian Ocean Dipole) were all explained in detail. While I had heard of these before attending the training, I had limited understanding of how they all interacted and ultimately influence climate and resulting weather across northern Australia.
It was a very busy five days as these and a host of other climate-related phenomena were explored, discussed and digested.  Myself and the five other Climate Mates (two more to come) were given an in-depth tour of the BoM web-site. While I visit this site religiously during the build-up and wet season, I realised I have only been using a fraction of the information that is available.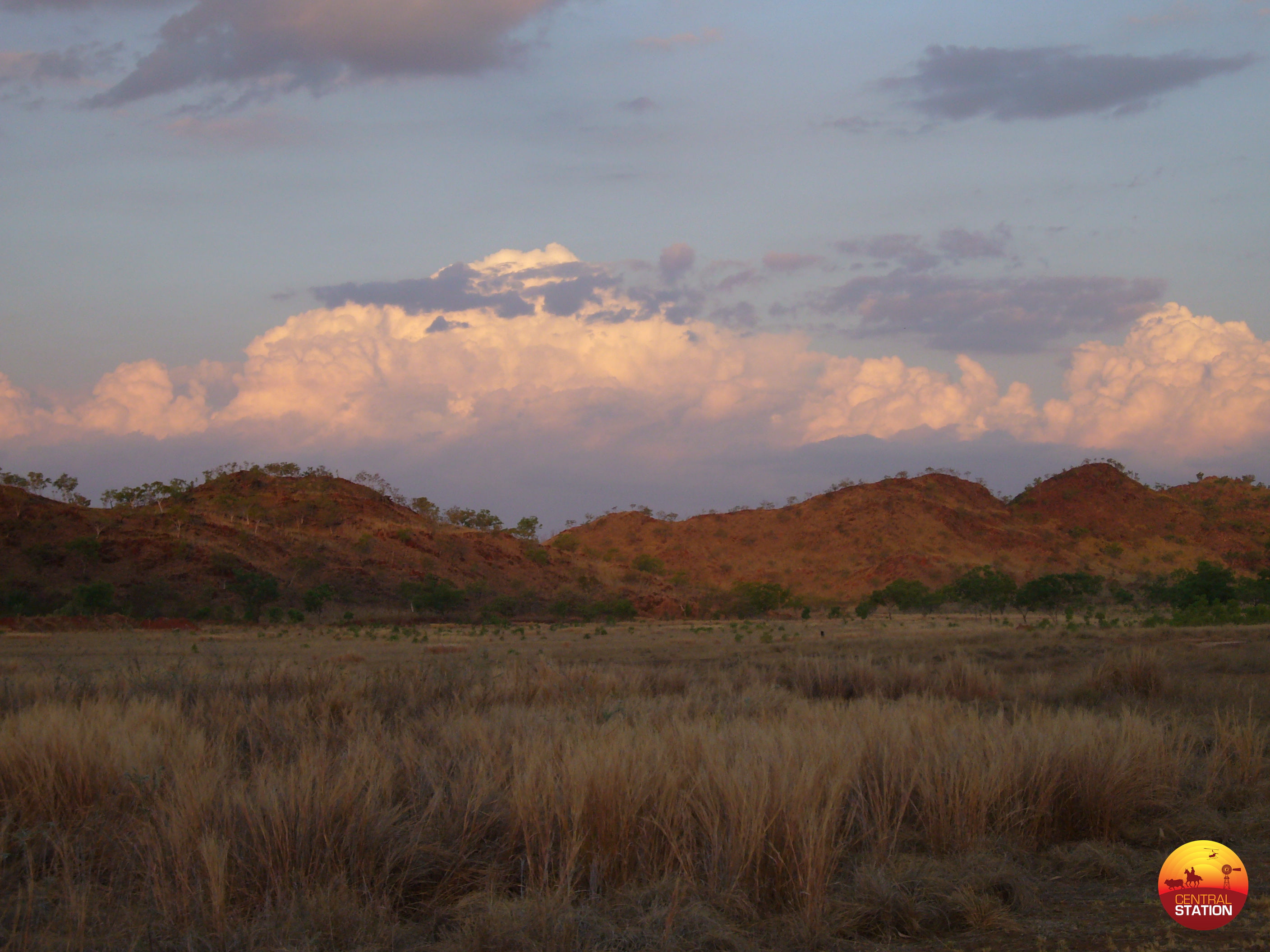 Storm clouds slowly build over a dry landscape.
We were shown some very handy apps and programs and given a crash course in how to use these to thoroughly interrogate local weather data. We then used this information to look at some common weather myths – one example was that in western Queensland a colder than average winter will result in a wetter than average summer – and whether there was any scientific evidence to support this theory (spoiler alert – no).
It was an eye-opening experience to realise just how much data is at our fingertips. The hard part is knowing where to look and – often – how to interpret what you find. This is where I hope to come in.
A large part of my new role is to help interested parties navigate the various websites, as well as a range of other apps and pages, to find the information that is locally relevant and, if necessary, explain what it all means.
Over the next few months I would like to talk to as many interested pastoralists (and others) as possible to work out whether this is something that is of real value to the industry. I would like to get feedback as to how best deliver this information – workshops, webinars, one-on-one training days – and also get a feel for how you envisage using this information to make business decisions.
This would lead into the other part of my role, which is feeding your questions and requests back to BoM. For example, if there is a particular piece of information or tool that you think would be useful, I can pass that along and the research team at BoM can then look at whether that is something feasible to develop.
No-one is suggesting climate forecasting is easy and there is a complicated relationship between ocean currents, atmospheric pressure, sea surface temperature and a range of other variables that must align for rain to fall. In addition, no one system covers all of northern Australia, and those that do are generally not as well understood than those that affect southern and eastern regions.
Fortunately, the very bright team at BoM are committed to increasing their knowledge and improving their forecasting ability.  To this end, they recently launched a brand-new weather model in conjunction with the UK Met Office, and this should greatly increase forecast reliability and accuracy. It is now our challenge to use this information to make more informed business, herd and land management decisions.
I must admit part of me is somewhat daunted by the task ahead, but I'm also quite excited about the possibilities. If anyone would like more information about any of this, please get in touch with myself or the Climate Mate in your region (contact details listed below).
---
West Kimberley/Pilbara – Kira Andrews – 0409 841 087   kiraa@rangelandswa.com.au
East Kimberley/VRD – Anne Marie Huey – 08 9191 7069   annemarie.huey@usq.edu.au
Barkly Tableland – Alison Kain –  0409 281 649   alison.kain@uq.edu.au
North West Queensland – Megan Munchenberg – 07 4748 5522  megan.munchenberg@usq.edu.au
North Queensland -TBA
Central West Queensland – Peter Whip – 07 4658 1512   peter.whip@usq.edu.au
Central Queensland – Peter Crawford – 0427 024 921    peter.crawford@usq.edu.au
South West Queensland -TBA
Comments