Host: Horses for Courses for Bush Kids
Written by Tiani Cook, Suplejack Station, Northern Territory
As you may have figured out from my previous two blogs, Horses for Courses for Bush Kids (H4C) uses the platform of horses to raise awareness of the issues facing rural and remote children and their families, but the annual Horses for Courses Charity Ride for Bush Kids is a whole lot more than that.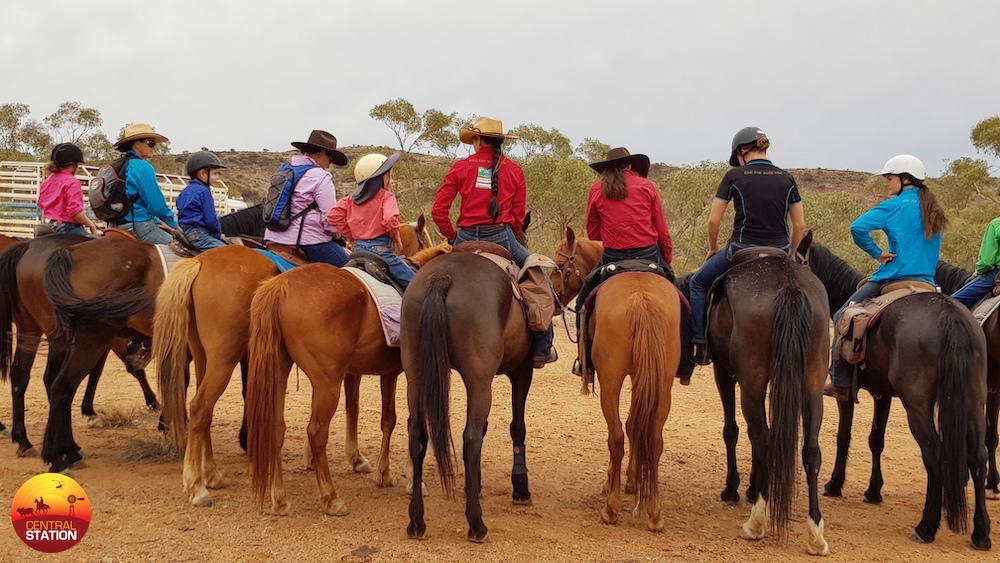 H4C riders are there to support and look after each other.
It's an opportunity to create cherished bonds of friendship for geographically isolated children who live hundreds of kilometers from their school friends and neighbours. There is a definite science behind the need and ability to make friends – social isolation among geographically isolated children is a very real concern for families raising their children in remote areas.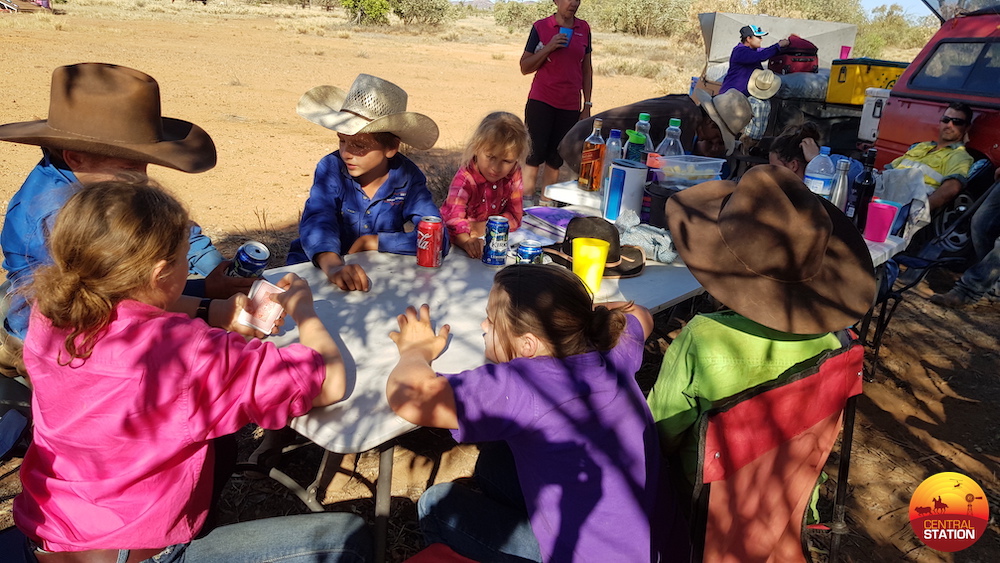 No time for feeling lonely with this many friends to play with.
Recent research shows the importance of friendship and its impact on mental and physical health. Friendships are helpful in developing social and emotional skills, increasing a sense of belonging and decreasing stress.  People who feel lonely or socially isolated tend to be more depressed, have more health issues and may have a shorter lifespan. Having a great support system can help us deal with those hardships that everyone faces at some point.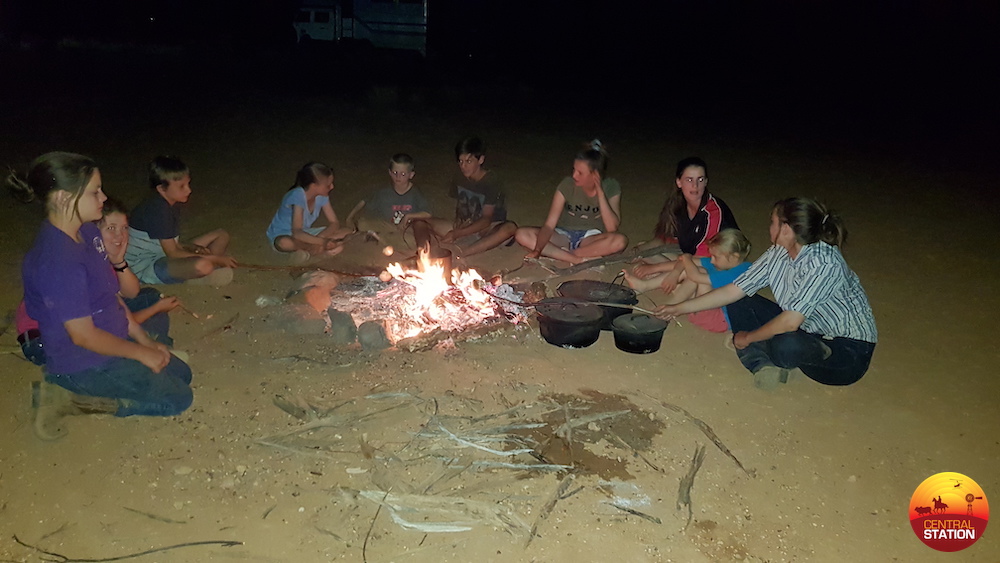 Friendships formed around the campfire.
Paul Schwartz, a professor of psychology and child behaviour expert, has noted the many benefits of childhood friendship. "Friendships contribute significantly to the development of social skills, such as being sensitive to another's viewpoints, learning the rules of conversation, and age-appropriate behaviours," Schwartz has written in an article in the Hudson Valley Parent. "More than half the children referred for emotional behavioural problems have no friends or find difficulty interacting with peers".
Plenty of time to make new friends along the way.
This year Horses for Courses Charity Ride for Bush Kids will take place during the first week of the mid semester school holidays, kicking off September 29 and finishing up with a celebration in Alice Springs a week later.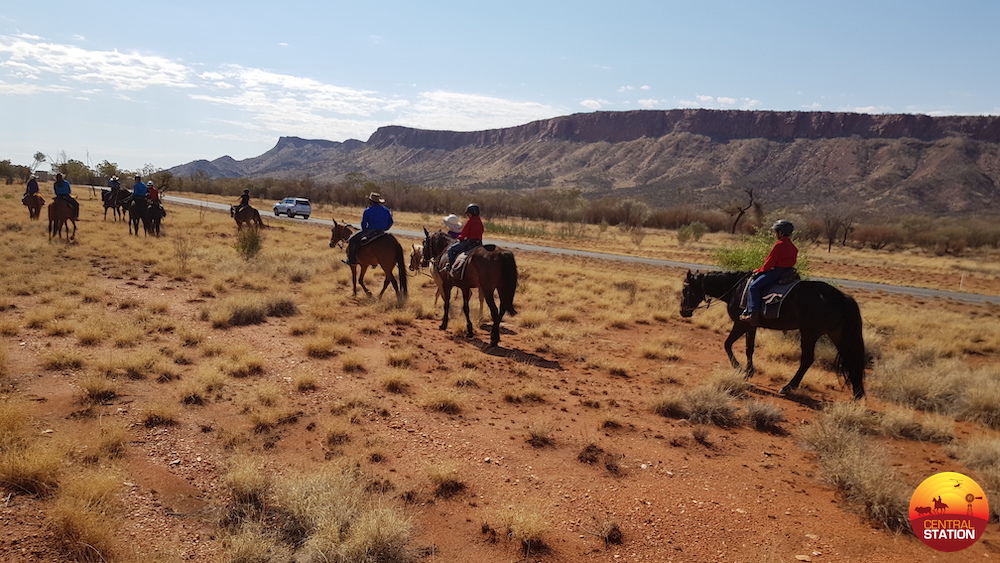 Incredible scenery along the West MacDonnell Ranges.
Afternoon activities will include some very exciting and unique experiences which will take place at Owen Springs Reserve, Standley Chasm, Hamilton Downs Youth Camp and Simpsons Gap. Riders will enjoy five days of winding their way through the Magnificent West MacDonnell Ranges on horseback and camping under the stars. They'll have the opportunity to forget their troubles and to make some new friendships.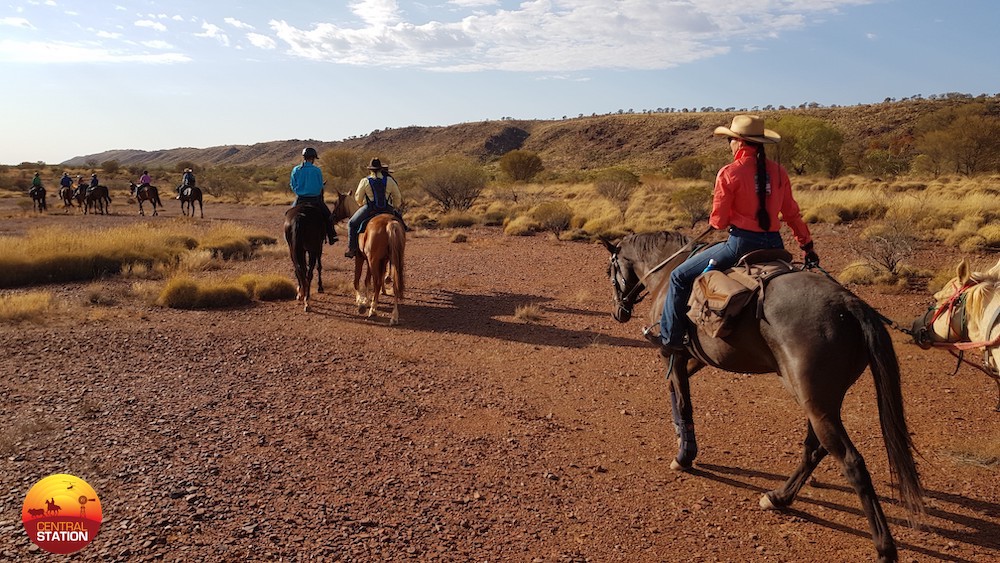 We love the wide open spaces.
The Horses for Course Charity Ride for Bush Kids is open to everyone please go to our website to register: www.horsesforcourses.net.au
Comments