Host: Wooleen Station
Written by Frances Pollock, co-manager.
You may have read in an earlier post how Wooleen found its way into the tourism industry, but I'll quickly refresh your memory. My father-in-law purchased the property in 1989, moved the family in 1990 and then watched wool crash in 1991. With no diversification already established and his production plans for Wooleen thrown into disarray, a solution was needed quickly. A business manager and financial advisor looked at options to diversify the finance and, in the end, tourism presented the best opportunity for Wooleen.
The Sharpe family founded Wooleen in 1886 and a substantial homestead was built in 1918. All the necessary rooms for running a station (and perhaps more) were allowed for. A formal dining room and sitting room were separated by a large "T" central passage which led to 6 enormous bedrooms. Together, these rooms made up the main house. An office, bathroom, workroom, school room and ironing room made up another wing to the main building. Beyond a large courtyard with an interesting barrel vault roof is another block which contains the kitchen, men's dining room, laundry, staff and boys' bathroom, cooks bedroom, engine room and a separate meat house.
The house remains faithful to the original design, although a few alterations have taken place. A few rooms have been allocated for new purposes, we no longer have a workroom, ironing room, school room, men's dining room or engine room, (the engine now lives down the workshops) but the design provided an amazing basis for the new tourism venture. A fresh coat of paint was applied to the walls, guest soap laid out on the beds anda brochure sent to the various visitor centres. In 1993 the first paying guests arrived at Wooleen!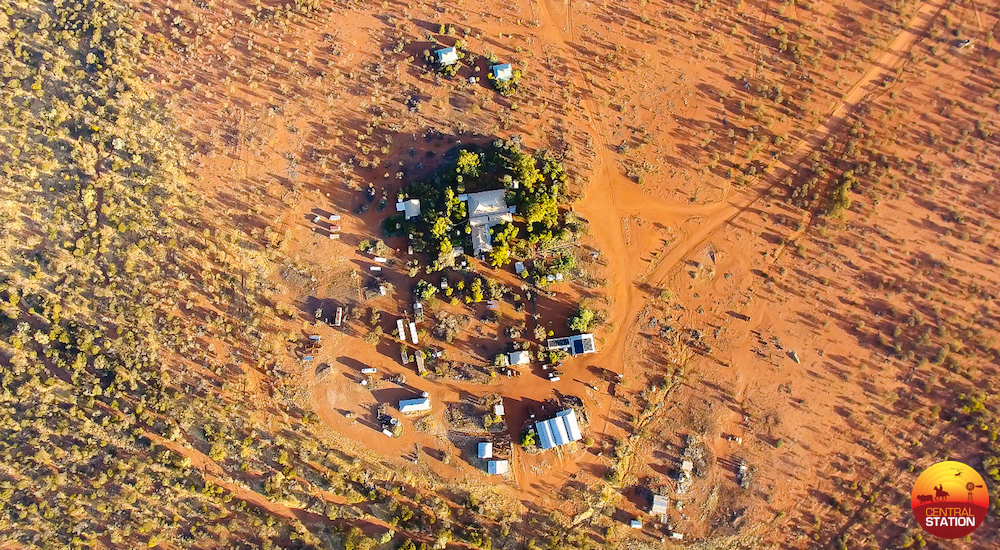 Wooleen Homestead drone photo taken by The Vagabond Life in 2017.
Tourism was only meant to be a short term venture of 5 – 7 years maximum, just to help get Wooleen back on its feet. But wool prices took a long time to recover, and David's parents were such good hosts that they won the National Tourism Award for hosted accommodation in 1993. Tourism became firmly entrenched as a major part of the business.
Wooleen experienced a turbulent time during 2006/2007 when a David's mum passed away, the station transitioned from sheep to cattle and the management changed.
In 2008, after David and I had taken over management of Wooleen, decisions had to be made about what we were doing with tourism. As the station was entirely de-stocked, money had to come from somewhere. Again, tourism presented the best solution. Except this time we weren't starting from scratch like David's parents, we merely had to spruce up a ready-made product. This was easy for me! My background wasn't in agriculture, but always retail and tourism.
When we first took over we tried to replicate the successful recipe David's parents had created, but it didn't work for us. Their core experience was allowing visitors to come and see a working sheep station – windmill runs, shearing and sheep dog demonstrations. We'd turned the windmills off when we destocked and all the sheep were long gone. At check-in people would ask 'so how many cows or sheep do you have?' upon replying 'none', they'd look at us quizzically and say 'Oh, so you're not a real station then?". Our hearts would sink – yes, we are a real station! But we are passionate about trying to restore the ecology and capacity of the land to run a sustainable pastoral enterprise in the future. It started to become a bit disparaging. All we wanted to do was share our passion for landscape function and our guests just wanted to experience a 'real Station' with stock.
As the years rolled on we started to make some changes and develop new activities which better aligned with our goals. Walk-trails focused on reading the landscape, free bird watching guides, tours dedicated to the ecology of the rangelands (but still wine and cheese at sunset!). Every few weeks we'd get a guest who really understood where we were coming from, who wanted to know more or wanted to help. After they'd leave we'd feel refreshed and ask each other 'Wow, how do we make ALL our customers like them? What do we need to do to get more people like that?' Not that we weren't appreciative of everyone who made the effort to spend time on Wooleen, but there was something rewarding about sharing our passion with people who supported and encouraged it.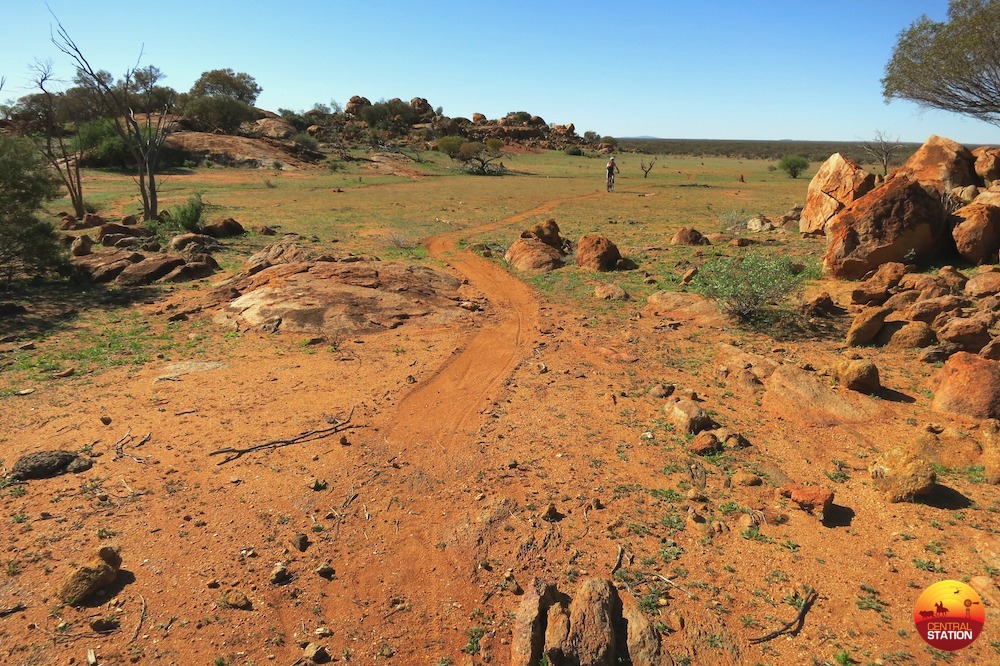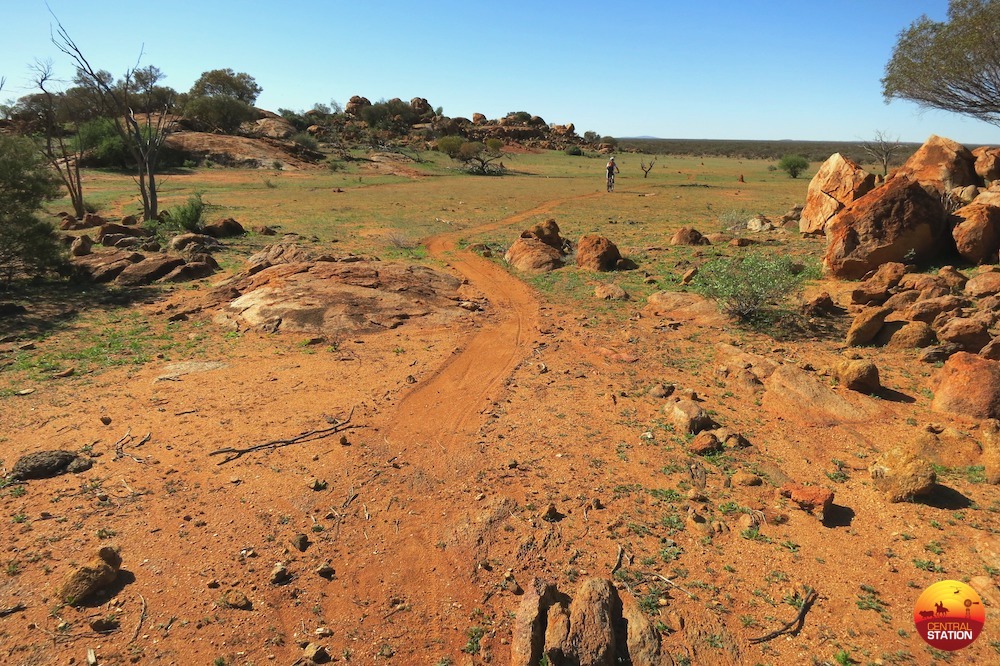 We've created two hiking/mountain bike trails which range from 10 – 20km for guests to use during their stay.
Of course, it's probably not that hard to attract the right customers to your business. Even so, we had no money for rebranding, new brochures, websites or advertising to better align our product with the right target audience – and to be honest, while we had a broad ideal, we were still drilling down on exactly what it was we were doing! The process was slow, however, a blessing came in 2012 when ABC's Australian Story decided to run a program about Wooleen, and overnight the entire demographic of visitors changed AND doubled in volume.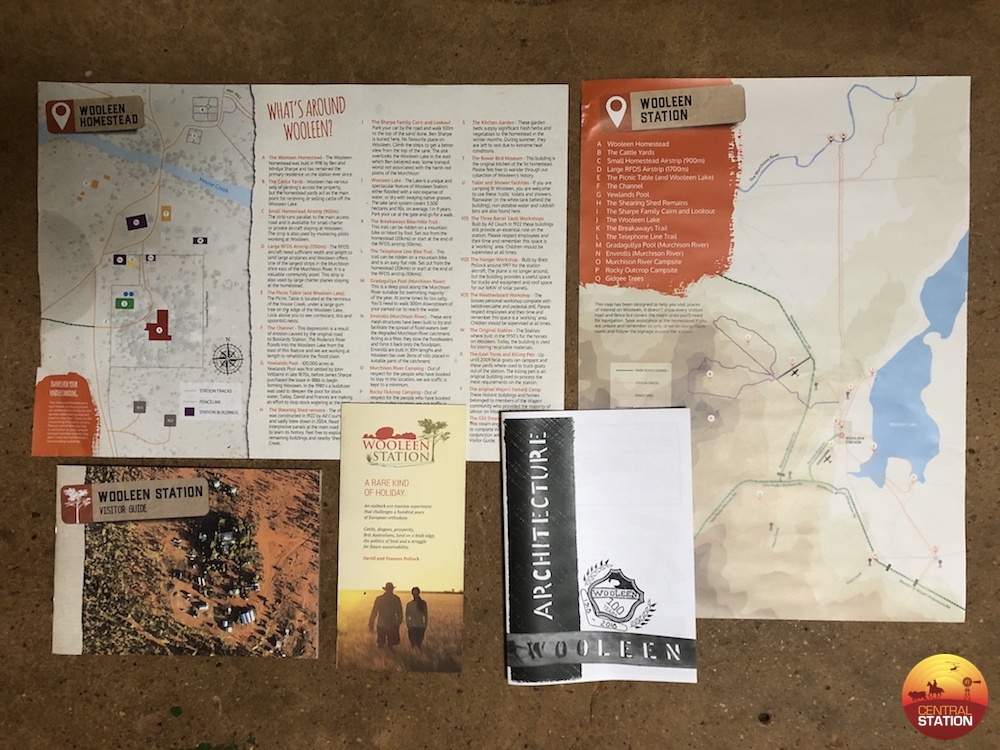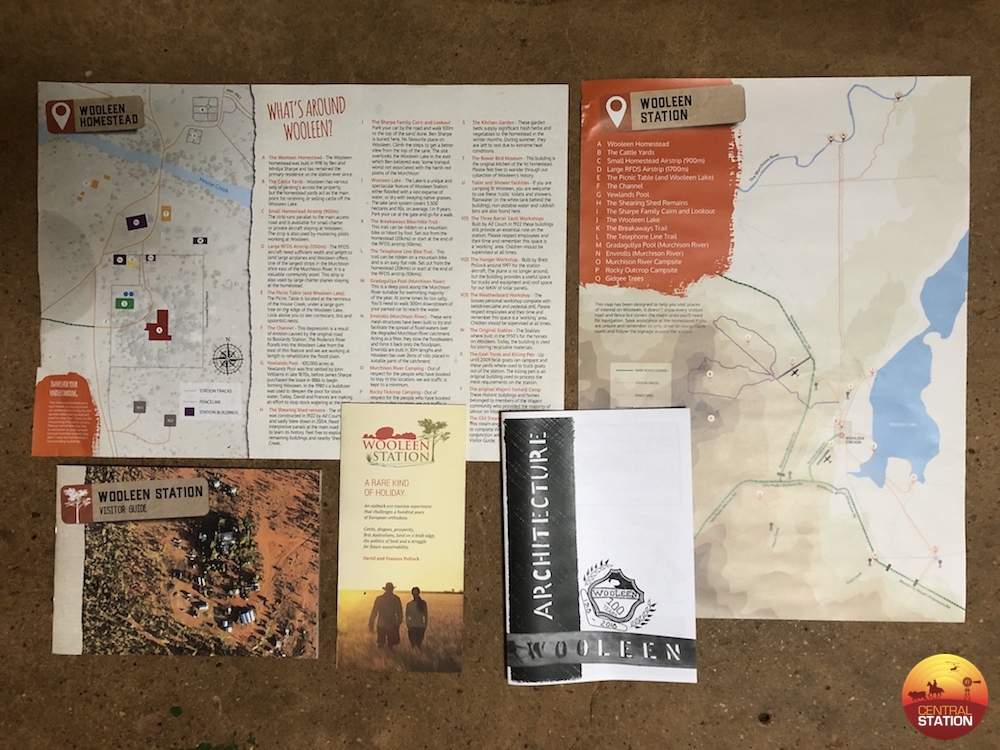 Our brand new self-drive maps, visitor guide, architecture booklets and brochures produced in 2018. I'd had the concept of these in my mind for 6 years, but carried on with self-drive maps from the 90's until I could achieve exactly what I envisaged.
From that point we haven't looked back. Every year we take time to tailor our product and offering to ensure we are meeting the expectations of our guests and of ourselves. Sustainability is at the core of everything we do at Wooleen. Life, economy and culture depend on a functioning healthy landscape; and it doesn't matter whether we are talking about our cows, our guests, our landscape or ourselves.
We aim to offer an experience which is ecologically responsible on multiple levels and engages people with their natural environment. For some people, travelling is about visiting pristine and aesthetically pleasing locations to experience something new and beautiful. Focusing our sustainable tourism practices on the natural environment ensure that visitors not only enjoy Wooleen, but they actively get involved in caring and respecting it as well. Tourism and pastoralism combined has helped us establish a suitable balance between the environmental, economic and socio-cultural aspects of Wooleen.
Education is a huge element of our experience at Wooleen and open and honest discussion is a big part of that. Society faces so many challenges for the future – climate change, food security, habitat loss and animal extinction, pollution, deforestation; the list could go on and on. I think humanity gets overwhelmed with the extent of issues and it's easier to turn off. One of our biggest goals at Wooleen is to bridge the gap between production and conservation and its part of our key message when communicating with guests about our goal of operating a sustainable pastoral enterprise. I like to think we can break down some of these larger issues and deal with them in a holistic way, giving them context at Wooleen and what it means for our future. These discussions and experiences offer visitors education and help connect them to their experience. The more connected a person feels to their experience, the more invested they are in the destination.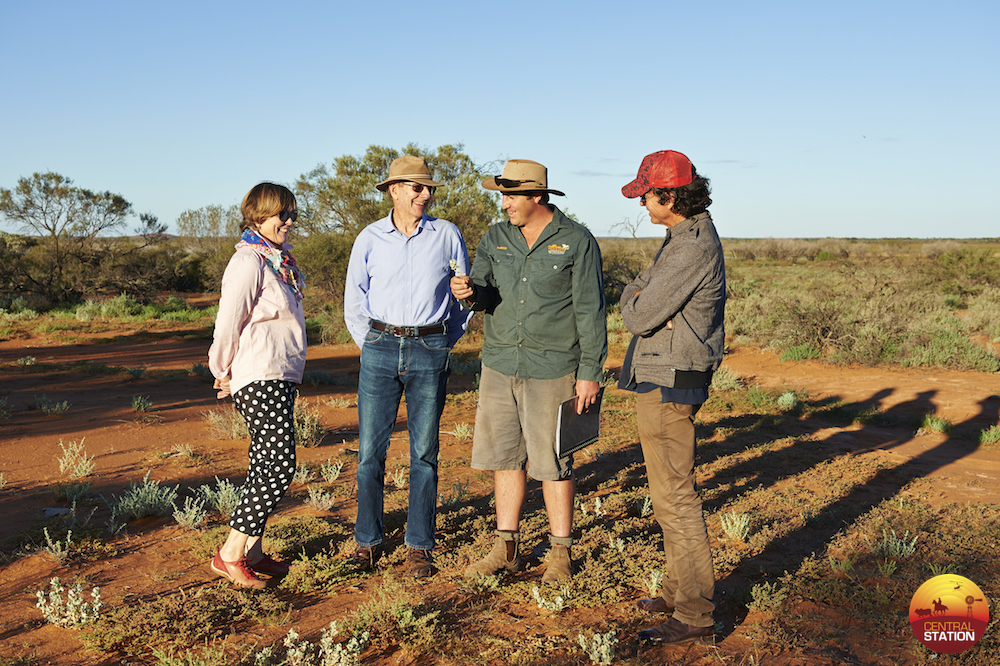 David on tour showing guests before and after monitoring photo's whilst discussing the different values of grass and herbs in the landscape.
Nothing gives me more pleasure than knowing someone learnt something new while they were staying with us, and that at some point during their stay they felt truly grounded and immersed in what was happening around them. I find the country very spiritual in that way.
Wooleen is only open for tourism from April to October. We always have a great team of staff who support us through the year – usually 4 or 5 people – but they often only do three month stints, and we are the only ones to see the entire tourism season through. In the hospitality and tourism industry days-off can be hard to find and the show must go on, coupled with anything that might be happening on the station as well. But then we close for the summer. We don't have a 'wet season', we just have a 'hot season' where the temperature is unbearable for anyone not used to a nice dry 45 degrees. It works well this way, to ensure David and I don't burn out. It's nice to open the doors again in April, feeling refreshed and ready to start sharing again.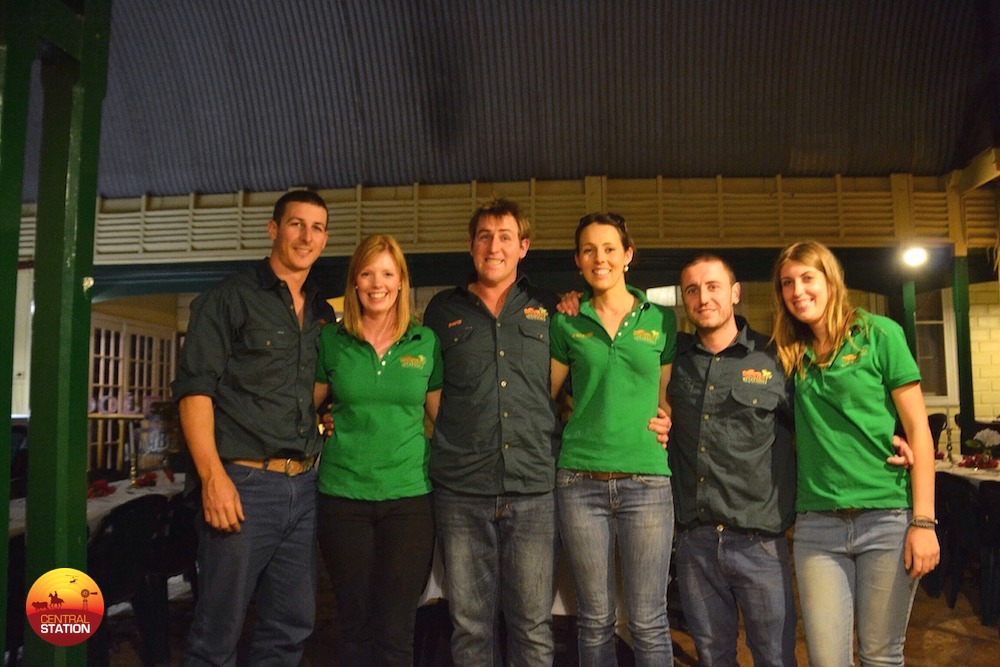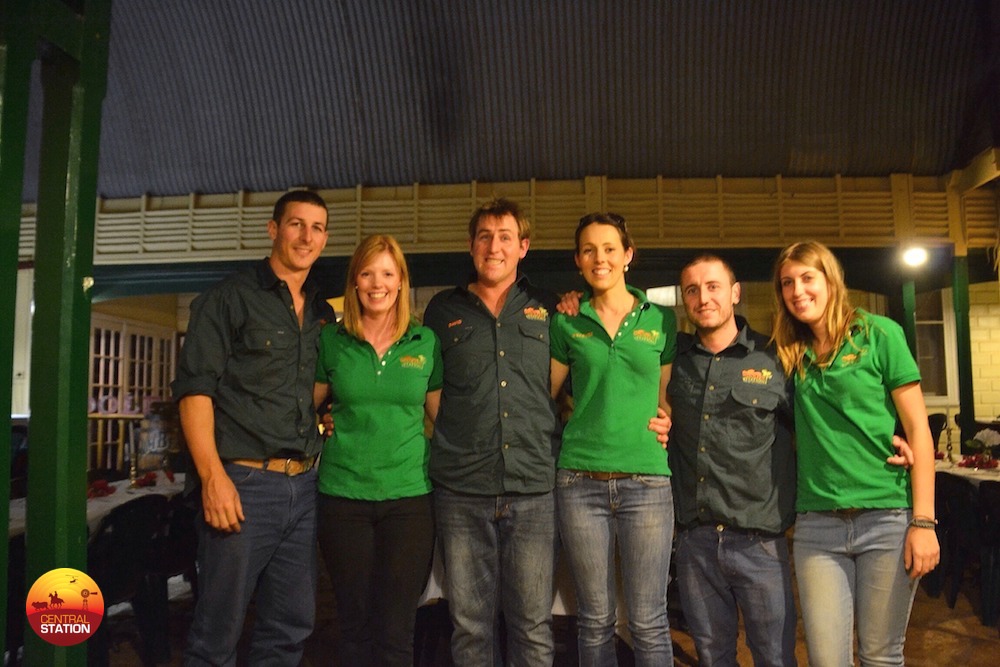 Our 2013 team: Jaimen, Bianca, David, Frances, Paddy and Dani moments before serving 250 people for the Variety Club Bush. We're also sporting our brand new uniforms, something Wooleen had never had before.
We have 3 very distinct offerings. Hosted homestead stays, self-contained guesthouses and nature based camping.
Our homestead stays are advertised as a hosted and catered package and guests live in the original homestead with David and I. We all share 3 meals day together and have plenty of time to chat about whatever questions guests have about the station. We love this opportunity to get to know people and their values in a friendly setting (we won't accept more than 8 guests at once – despite having more beds than this) and every night we host the equivalent of a dinner party in the formal dining room. Formal attire is not required, but everyone spruces up before dinner!
The Guesthouses are rammed-earth and were built in 2004 especially for the purpose of tourism. They have full kitchen facilities and guests self-cater.
Our camping has evolved a lot over the last 10 years and will continue to do so. All our sites are remote, nature based camps with a campfire and vermicomposting toilet. Guests need to be completely self-sufficient and we ask them sign a 'commitment to country' agreement which outlines our expectation of campers while they are on Wooleen regarding responsibility and respect for the environment.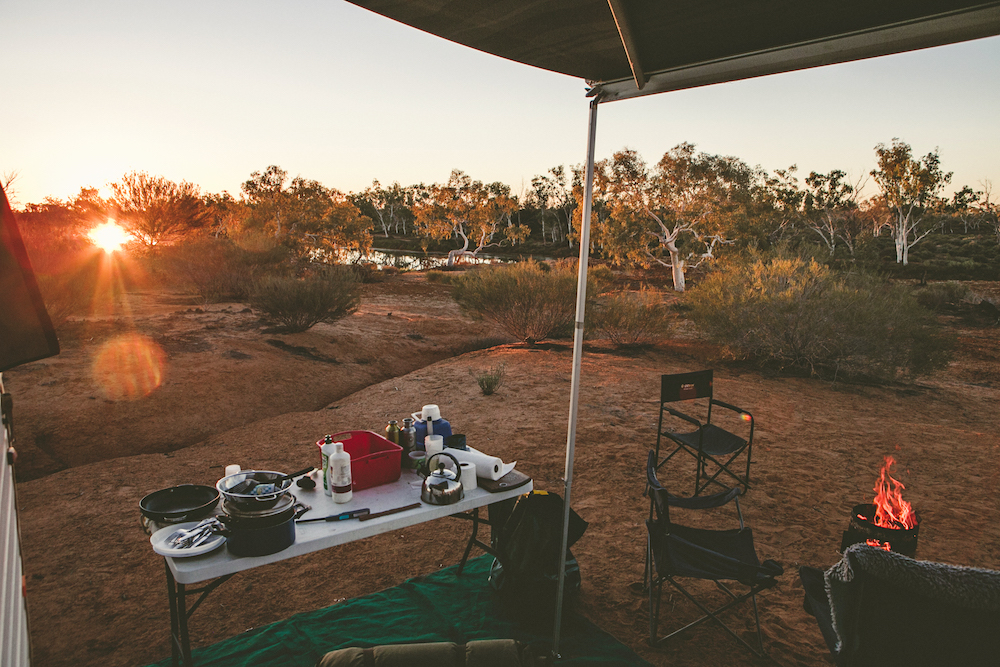 One of our Murchison River campsites located 16kms north of the homestead. Photo Credit: Nic Duncan Photography
Everyone is welcome to participate in all the activities which include self-drives, walking-trails, longer hikes and mountain bike trails, bird-watching, star-gazing, looking through the museum or joining David for his 3 hour guided sunset tour. Other things depend on the season, like canoeing in the Murchison River. We try hard to link all our activities back to our core purpose of rangelands sustainability.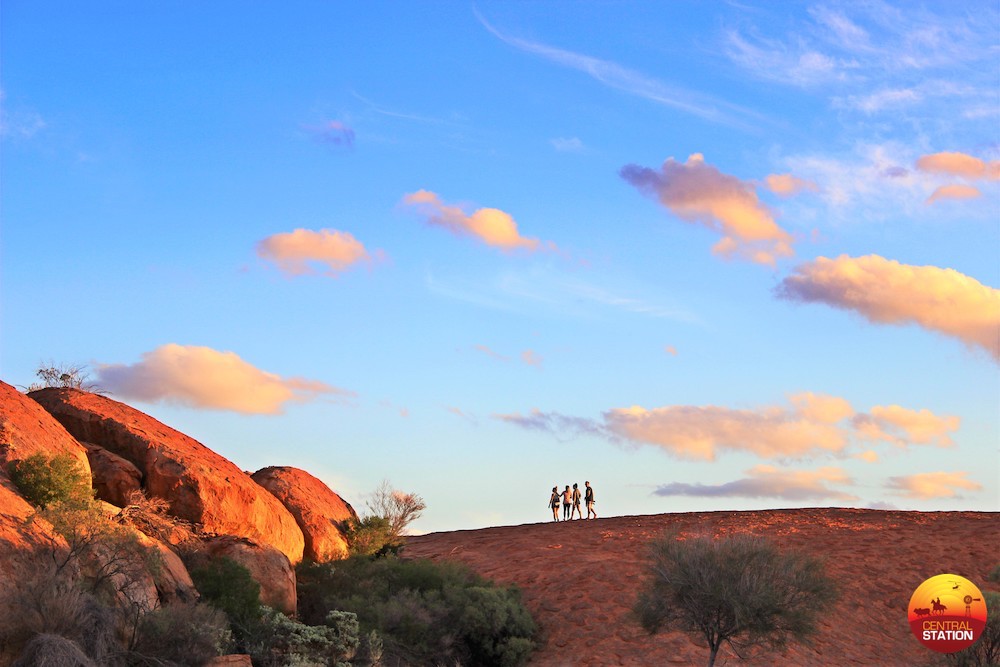 Guided Sunset tour.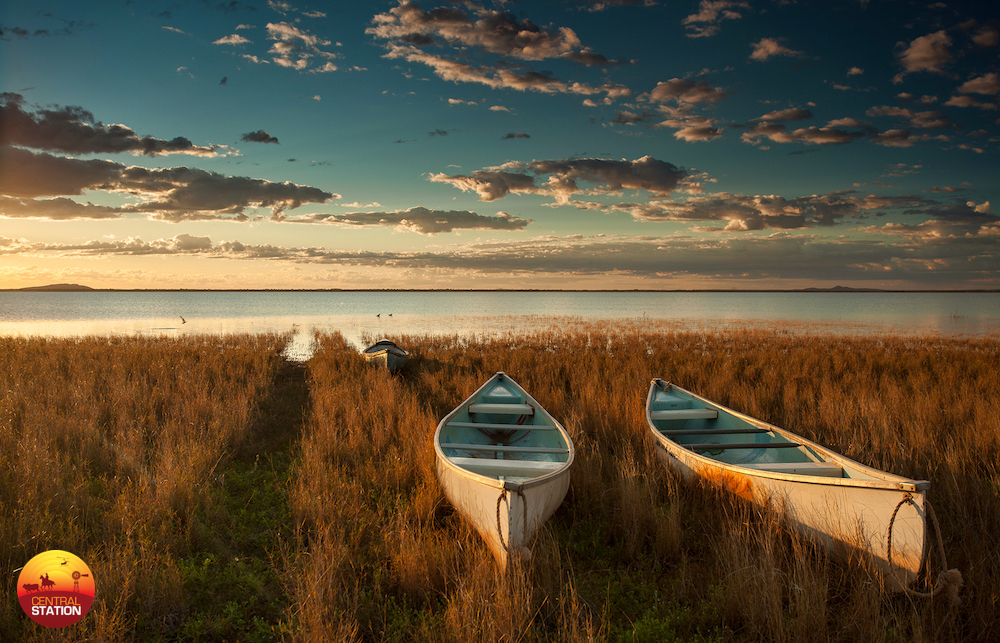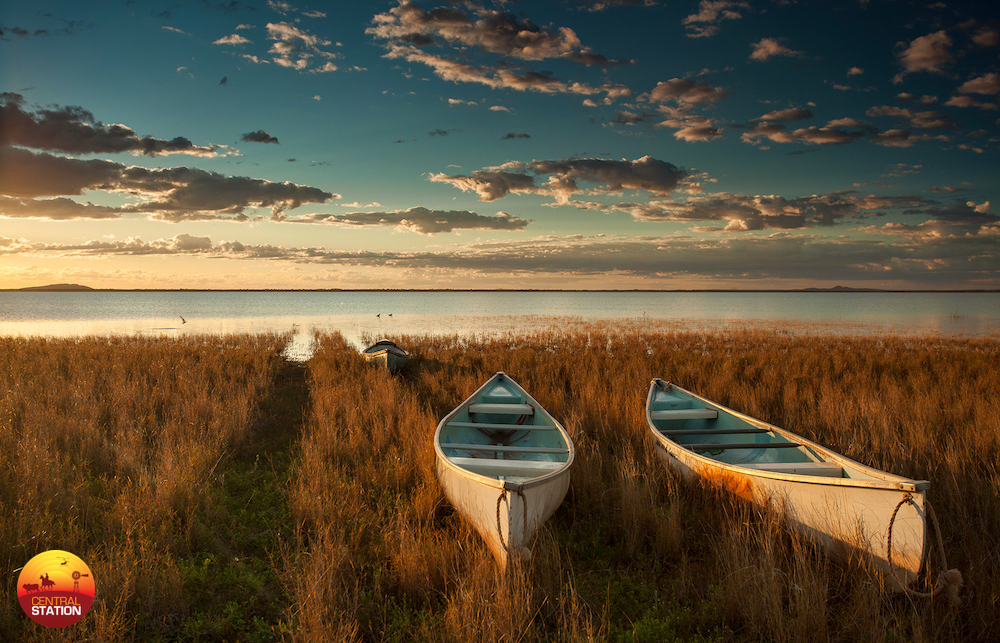 The Wooleen Lake fills 1 in 9 years on average. When it's full it's a popular place for birdwatching and canoeing.
Despite tourism existing on Wooleen since 1993, I've got mountains of wild dreams I'd love to implement and I think we've got so much yet to achieve. If only I'd won the $100m in lotto last month! For us, bigger is not better and as the years go on we aim to find ways to give our guests more value in their experience, rather than crowd their experience with more people.
A short paragraph I read in a book many years ago by Ian Parks which I often think about alone or while watching our guests interact with our environment:
"People who truly live in the outback listen to it. What they hear, I do not know. What I hear, I will not try to tell you. What the country says is beyond words. You feel it – or you don't."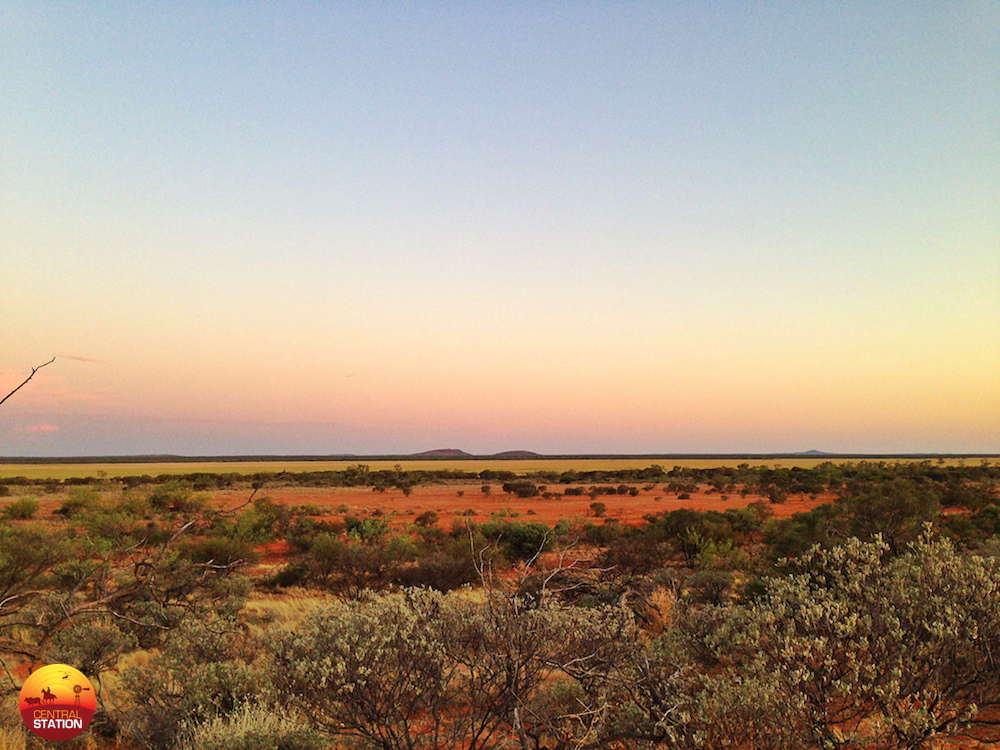 Sunset over the breakaway country.
Comments