Host: De Grey Station
Written by Mark Bettini, Owner – De Grey Station
"I love a sunburnt country,
A land of sweeping plains,
Of ragged mountain ranges,
Of droughts and flooding rains.
I love her far horizons,
I love her jewel-sea,
Her beauty and her terror
The wide brown land for me!"
– Dorothy Mackeller
It's important to do what you love in your life and I've been blessed with opportunity to live and work in the pastoral industry. Big skies, wide horizons, beautiful country, and to top it off I get to work with cattle, which I find is good for the soul especially if you're horseback… (I'll sneak a ride in when I can!)
The challenges that go with living and working in the Pilbara pastoral industry are many and they shape the people that live and work here. They make us resilient and stoic, which is both good and bad.
Hi, my name is Mark, and I live on Degrey Station which is 100kms by road from Port Hedland. I manage the Bettini family business "Bettini Beef", which runs five pastoral properties in the Pilbara.
Every year brings new challenges as things are constantly changing. If it's not the weather or fires, it's markets or politics or staff and relationships. You are caught between keeping all the balls in the air or working out which fires to put out first!
2018 was like any other year — it brought its fair share of challenges and rewards. The season wasn't the best, with only one of our five properties receiving decent rainfall. I was pretty pleased that we all lived to see the end of it.
New Year's Eve was relatively peaceful. I spent it with my two friends and their families in Port Hedland. I ate a bit too much which is typical of a BBQ that Wayno puts on. I probably drank a bit much too. Never the less, we all made it to midnight and talked about the past year all its challenges and the new ones facing us.
Jason was moving his family to Perth so that he could be closer to good schooling for his kids. Wayne's wife was moving to Perth for the same reason. So, it was a real end and beginning for all of us. Life was changing. New paradigms were upon us. Bring on 2019!
2019 didn't get off to that great wet season start we had hoped for. We were still doing bore runs at a time of year we could usually rely on surface water. The cattle on DeGrey were in remarkable condition considering the light season in 2018. We had lick out in all areas and it had helped keep the condition on the cattle which was a relief. The longer the dry spell continued, they would need every extra bit of energy reserve they had for survival.
At around the end of January I completed an assessment of the cattle and pasture on all the 5 properties. I wanted to make sure I understood what our staff were dealing with if we faced a second dry year. Things weren't desperate yet, but they were going to be if we didn't get rain or if we didn't get our management right and muster early. We had a lot of cows that were in light condition due to the weaner they had on them that was a calf during 2018.
It was obvious it was going to be a tough year for those cows and they would pose a survival risk if I couldn't get those calves off quickly. Still, mustering in scorching summer temperatures wasn't what I wanted to do.
A date was picked — March 11. If it didn't rain by then, we were going to be mustering. It was still going to be bloody hot but we would just have to do it for the sake of the cattle. I wrote a plan on a few pages, passed it around so the managers could see what we were in for and got to work on the details
My mind kicked into gear, listing all the tasks to be done before we could start. We needed hay, hay feeders, and pellets for early weaning. I needed to know that I was approaching the nutritional needs of the cattle with good sense so I consulted with a nutritionist and we decided on what strategy to take. Vaccine, tags, more lick … this drought was certainly going to rack up a bill!
We also had to plan fencing and open up areas not previously grazed by installing new water points. We were trying to do our best by both the cattle and the country. On top of all that what were we going to do with all the sale cattle. Where was the market, and what would they return?
Hang on, was there something I was forgetting?
Staff! That's right, stations can't run without them. We would need some good hands to help carry out all these plans…
During February and March, keeping water up to the cattle was our highest priority along with making sure the cattle never ran out of lick.
In many wells the water table was low and we moved to pumping 24 hours in some areas to keep water up to the cattle. The water table had dropped too low in some places and pumps would slurp away but not be able to deliver any water. Cattle would then hang there in a hope of getting a drink only to perish and lose weight and their energy reserves before they would walk to another water. So, we had to shut off these pumps and move the cattle to where they could get a decent drink.
Being a land manager can be a stressful job at the best of times. Drought is certainly no exception. Every decision you make both leading up to and during a drought can make a big difference to the land, welfare of the stock, staff moral and the business bottom line. They are all linked. If you make a mistake with any of these generally the others suffer with them. In my experience its best to plan ahead and be decisive. Make decisions early. Leading up to our march 11 date I was stressed out!
We were due to start at Caine's Well between the Mallina and Sherlock homesteads where the cattle were at most risk.  The plan was going ok. Hay, Pellets, feeders, it was all starting to come together and was making sense. The staff had arrived and were inducted. We were ready to start the muster.
How many weaners were we going to have in the Sherlock yards? Where were the markets for the sale cattle? In my mind and on paper I had answers for these questions but it's not until you have cattle in the yards that numbers are realised it all becomes clear exactly what needs to be done. So, you get these questions repeating themselves in your mind.
I don't think I slept a whole lot during early March! I probably didn't talk a lot either, too much brain noise! It was nothing a decent rain couldn't fix.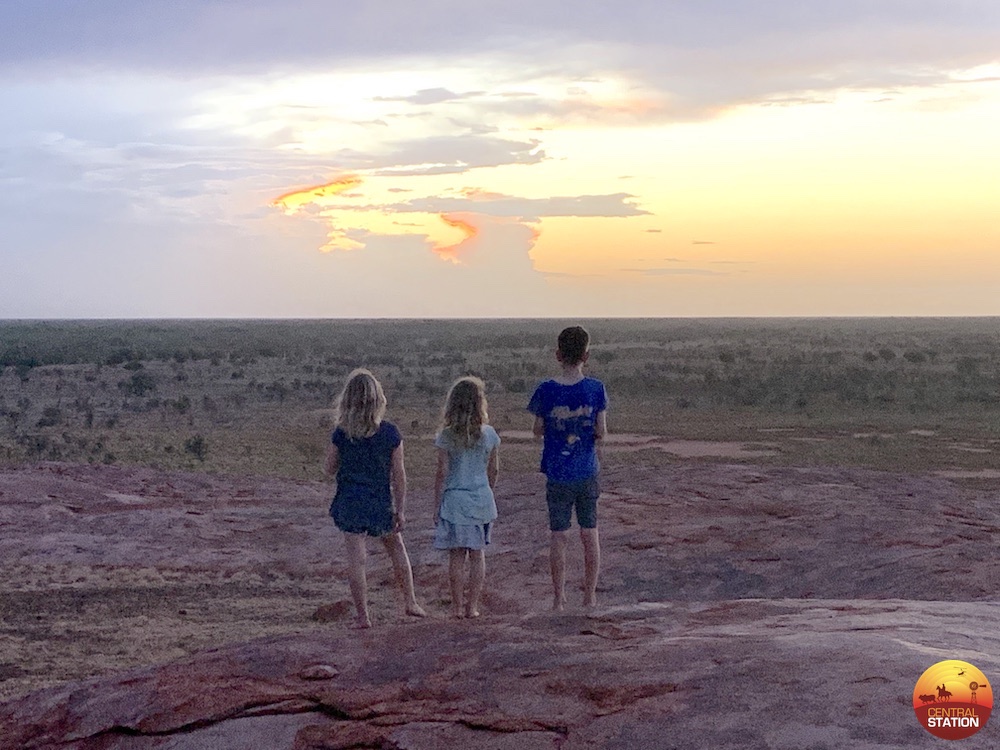 The Bettini kids – checking out the view, or doing a visual assessment of available pasture?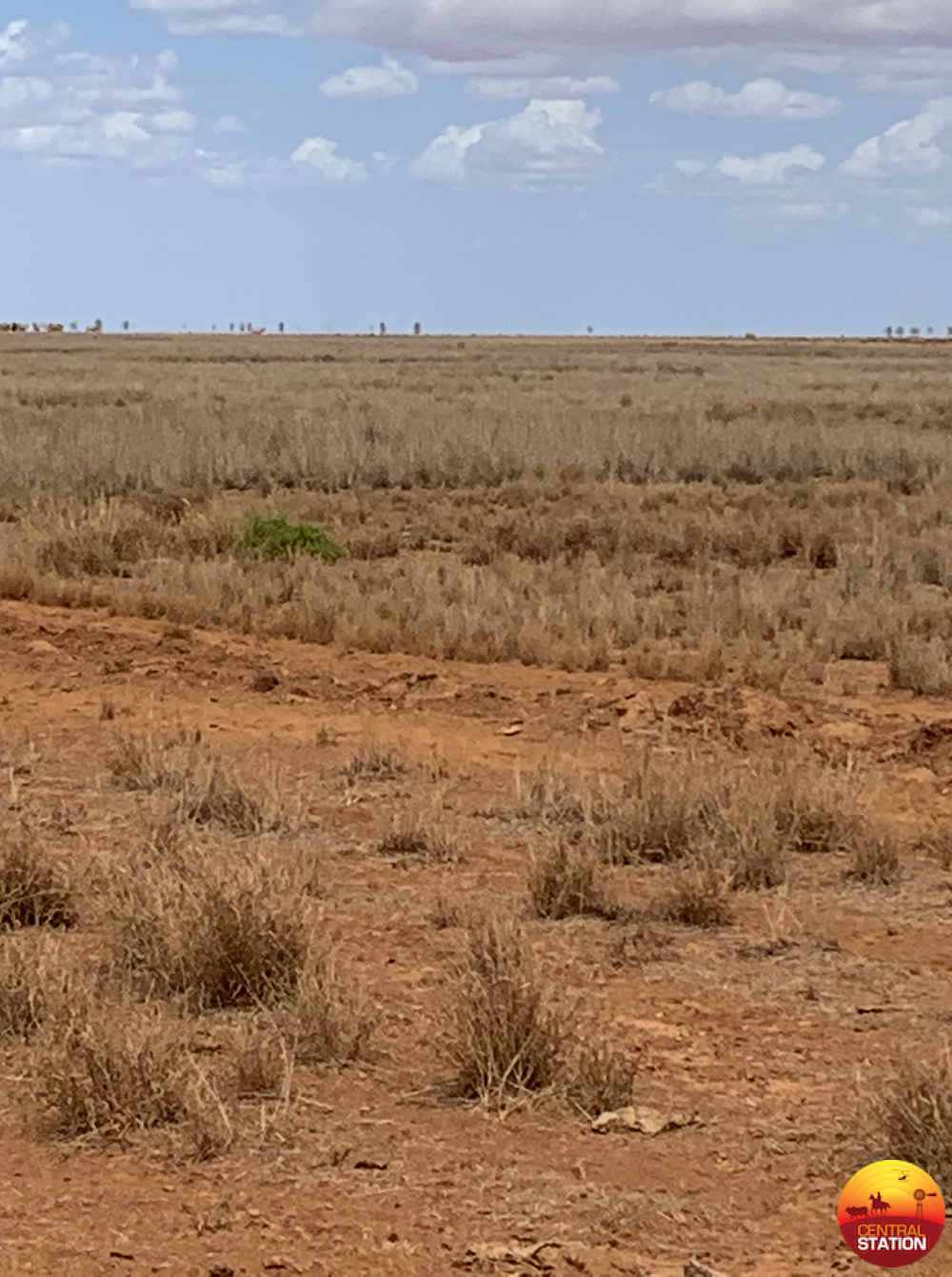 Things were looking dry in early 2019.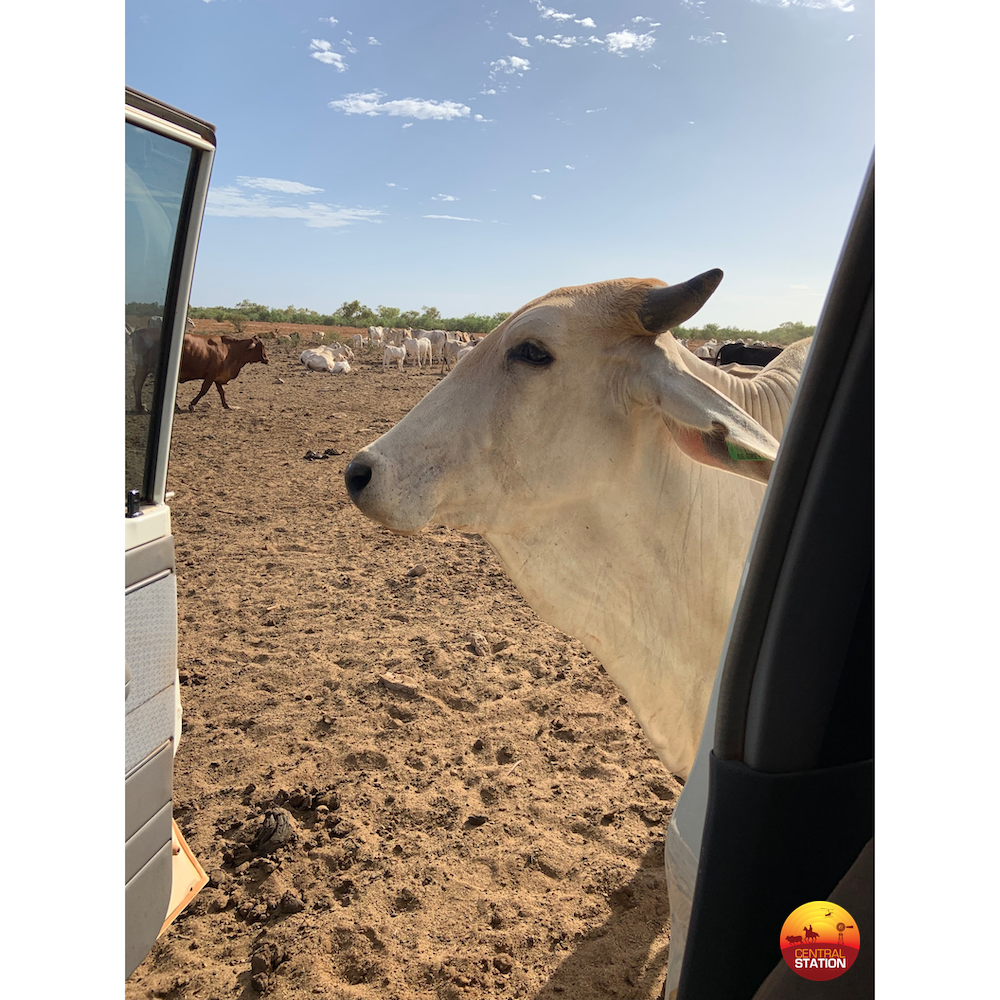 An old poddy calf coming to say hello on one of many bore runs to keep water up to cattle over the summer of 2018/2019.
---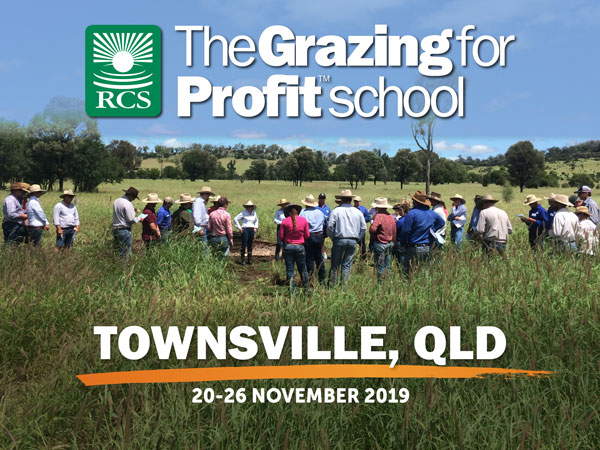 The Townsville Grazing for Profit School is selling out! Find more information and register here: http://bit.ly/30m8S6l
Comments