Host: De Grey Station
Written by Mark Bettini, Owner – De Grey Station
Throughout the dry summer I found myself spending a lot of time on my phone checking out websites looking for rain. When one website didn't give me a good forecast I'd move to the next one.
The long-range forecast was for March to be a better chance for rain. Well, it couldn't get a lot worse..!
So with our March 11 muster deadline looming, I was a bit surprised to see on the weather radar a storm go over the Mallina homestead out towards Whim creek and on to Caine's well. A check with the Sherlock manager revealed that it wasn't a hoax and 17mm had fallen. "Ah well", I thought, "there's no point mustering on the Monday we will give it a few days to dry out."
I called the truck driver to tell him to have a few days off (he didn't complain that much…)
So, a few days passed and addicted as I was to looking for rain, I again consulted BOM looking for a sign.
Hang on?… what's this? … a tropical low?!
I had a couple of long-range forecasts earlier in the year and they promised a lot when it came to cyclonic rain but never eventuated, nevertheless the chance of rain restoring our season soon had me looking at the horizon and phone for rain. They named the Low "Cyclone Veronica" and the forecast track had it headed for the Pilbara coast. My planning changed from drought mitigation to cyclone preparation within hours.
With so many new staff members it was important to make sure everyone knew our plan,  and give them up to date information as to the forecast track of the cyclone and what we thought about it  Some staff members did get a little spooked as they had no previous experience with cyclones and I got a few phone calls from concerned parents… and we were still a few days' days out from when the cyclone was forecast to cross the coast! Take a deep breath everyone…
The first task to do was to make sure we had finished any jobs away from the homestead. It became a bit of a mad rush to tie down those empty tanks and make sure the solar panels were sufficiently attached to any frames.  While staff were busy doing this, others were tying off windmills.
I decided that while it was still dry and the weather suitable that I would fly to Sherlock and move cattle away from flood prone areas especially areas susceptible to the storm tide that can accompany cyclones depending on which side of you they cross the coast and at what time (if it crosses during a high tide or the low tide).
I flew down to Sherlock and moved the cattle in the morning and by lunch the weather was deteriorating, and a few storms were starting to develop. I zigzagged my way home flying through the gaps in the clouds and to tell the truth I wouldn't have wanted to leave it any later otherwise there would have been no way to fly home. I would much rather have my chopper safe in a hanger than out in the open with Veronica on her way.
Luckily, we were able to get around to all our water points and turn off/tie down all the solars and windmills before it got too wet. We then concentrated on the immediate homestead areas shed buildings and the like tying down loose objects and storing the more fragile items indoors.
The staff on the all of the Bettini Beef properties did a great job helping secure the homesteads and sheds. Once that was done it was up to them as to whether they stayed or left to head to a cyclone shelter in one of the regional centres. Mallina and
Sherlock were right in the firing line and some staff relocated to Karratha and others decided to ride out the storm in the homesteads. I was happy with their decision as the homesteads of both properties were both strong buildings and had stood up to cyclones previously. More importantly the staff there had plenty of provisions and a plan of where they would shelter should things get nasty. After the cyclone I planned to fly immediately to the affected properties to make sure thing were ok if we lost communication
Well cyclone Veronica took her time. She certainly didn't want to do anything in a hurry and spent two days buffeting the coast between Port Hedland and Karratha. Mallina and Sherlock homesteads along with Munda station were copping the brunt of it with torrential rain that didn't abate. The Mallina rain gauge overflowed and 575 mm was tipped out of the Sherlock gauge for the two days during the cyclone.
I was able to keep contact with the staff at both properties due to phone and internet, so I knew staff members were safe and apart from a fair bit of water damage the buildings were ok.  One particular conversation with Andrew at Sherlock revealed that floodwaters were up to the house fence and that there were a few dead cattle that were washed up along it. At that point my heart sank as the cattle were light weaners we had been feeding by the house up until the cyclone. I was really worried for our cattle as two days of torrential rain and wind from Veronica was not what our cattle needed considering they were already in poor condition due to the poor season thus far.
At DeGrey we received 100mm further upstream along the Shawm and the Strelley rivers received more like 500mm. I remember looking at the river the afternoon of the second day and saw the river had come down. Later that evening I could hear it had gotten higher as it had started to make a bit of noise as it got higher and into the trees along the bank. I didn't think much of it, I just thought of the wonderful rain we had just got and how grateful I was to get it as many had missed out.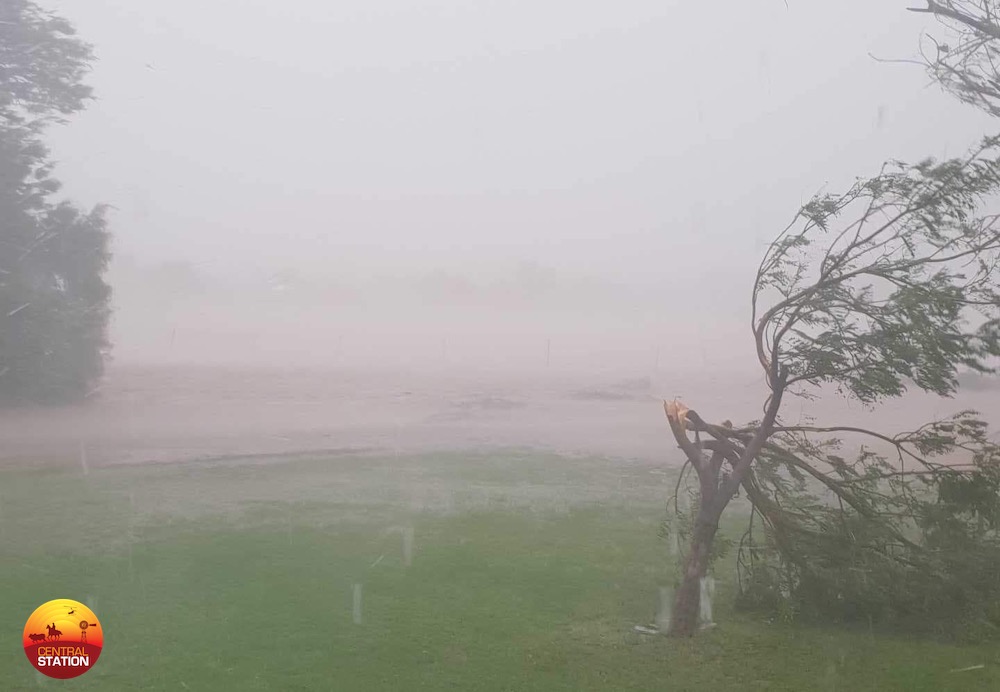 Veronica in all her might.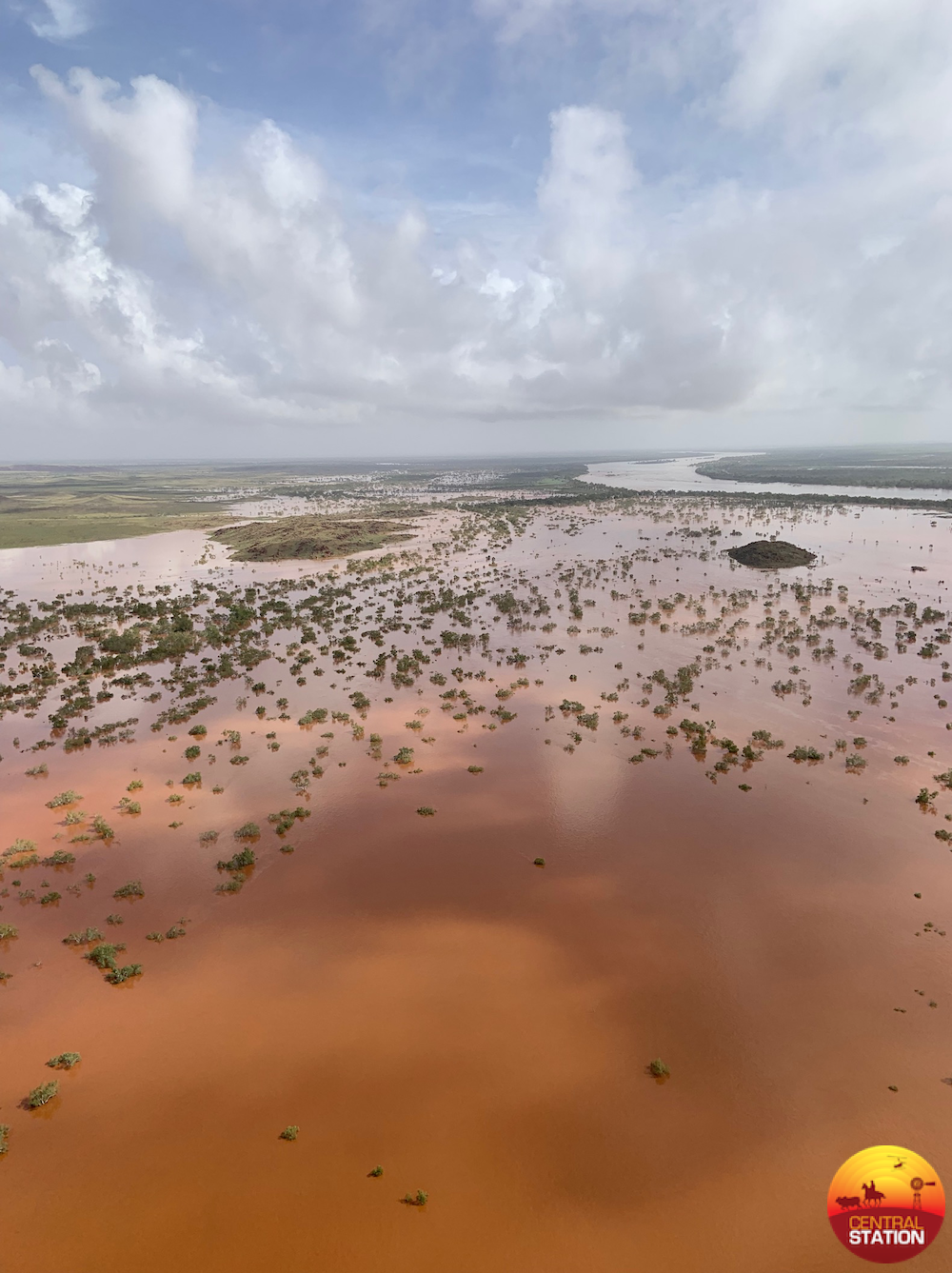 The floodplains living up to their name.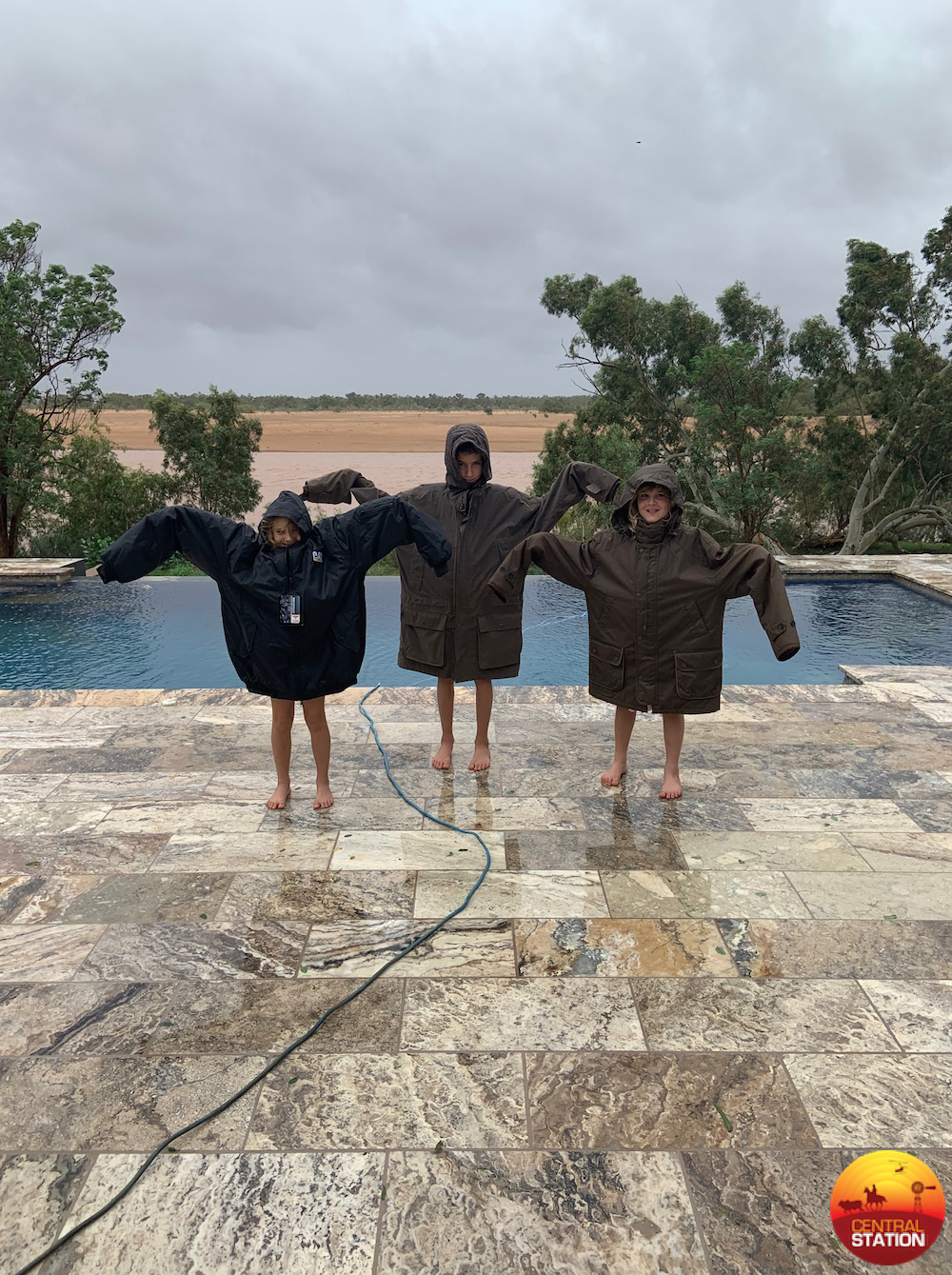 The kids in their wet weather gear!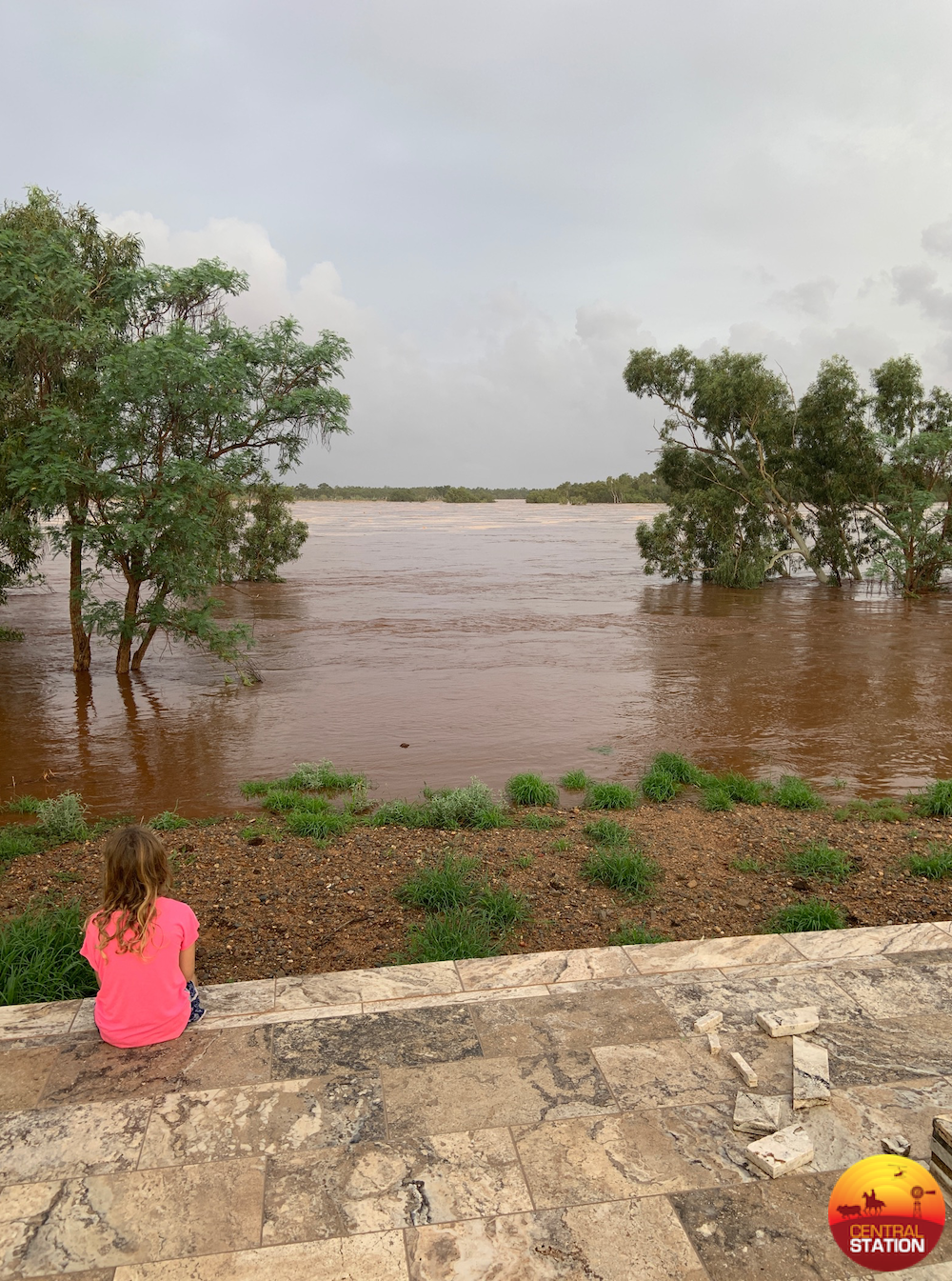 Watching the floodwaters rise.
---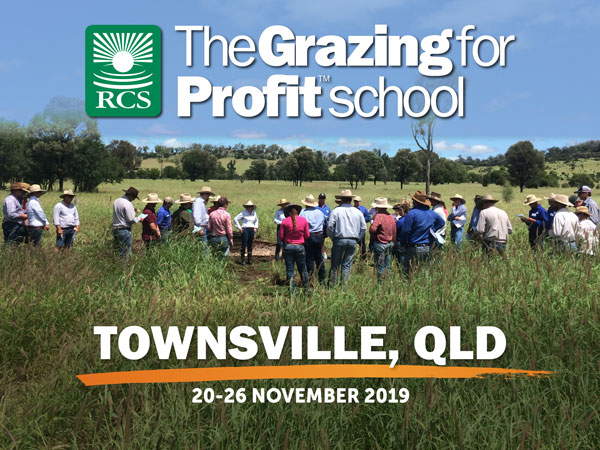 The Townsville Grazing for Profit School is selling out! Find more information and register here: http://bit.ly/30m8S6l
Comments