Host: Barrygowan Station
Written by Samantha Thompson, Family friend.
I live in London, as far removed from the Queensland countryside as you can get but my ties to the "bush" are strong as some of my closest friends live and work in rural communities.
As a child of immigrants, many a school holiday was spent squashed in the backseat of the family car/van, fighting with my brothers traipsing over the Australian country side. It was a way for my parents to explore the country that they had made their home, not to mention a cheap way to go on holiday – camping on a property, in a national park or staying in an old hut or shearer's quarters. My dad was/is besotted with the Australian bush and the country life, initially spending time as part of his working life but then simply for the love exploring all it has to offer.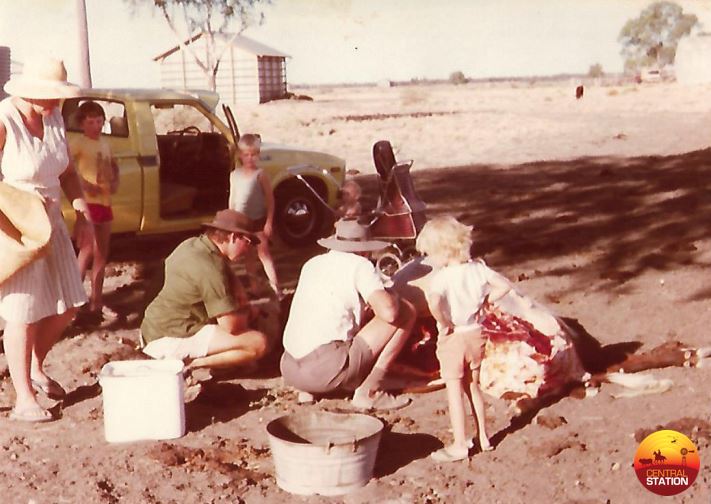 Watching Dad cut up a "beast" 1980's style on one of our outback holidays.
I often wished I was in staying in a high-rise on the coast but now as an adult I can appreciate what those trips taught me, not only about our family but about the country in which I was raised. I still marvel as to how my mum used to hide Christmas and Easter presents in a car and for us not find them until the appropriate morning!
Growing up on the coast near Brisbane gave me the opportunity as a young adult to spend time at the beach during the day and explore the city's clubs by night and I was fortunate to do that with a great bunch of girlfriends. It was when we were all mostly single without much to worry about except what outfit to wear out that night or which bar was doing dollar drinks!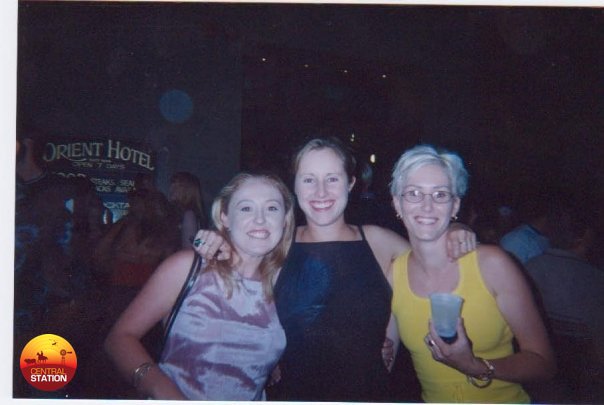 The Rocks, Sydney, whilst on a visit to see Tannas.
So when one of us who works in the public sector announced that she had decided to apply for a transfer out bush, it was at first something to laugh about. I mean she loved everything about the city/coast – the shopping, the restaurants, getting her hair/nails done!
We even asked if she had looked at a map before applying! But she was serious and within a few months had moved to a rural community and surprising us all, it was a perfect fit! After a few false starts in the romance department, she found the man she would marry and her transformation from city to country was complete. It was made even better once she discovered online shopping but that is a story for another day!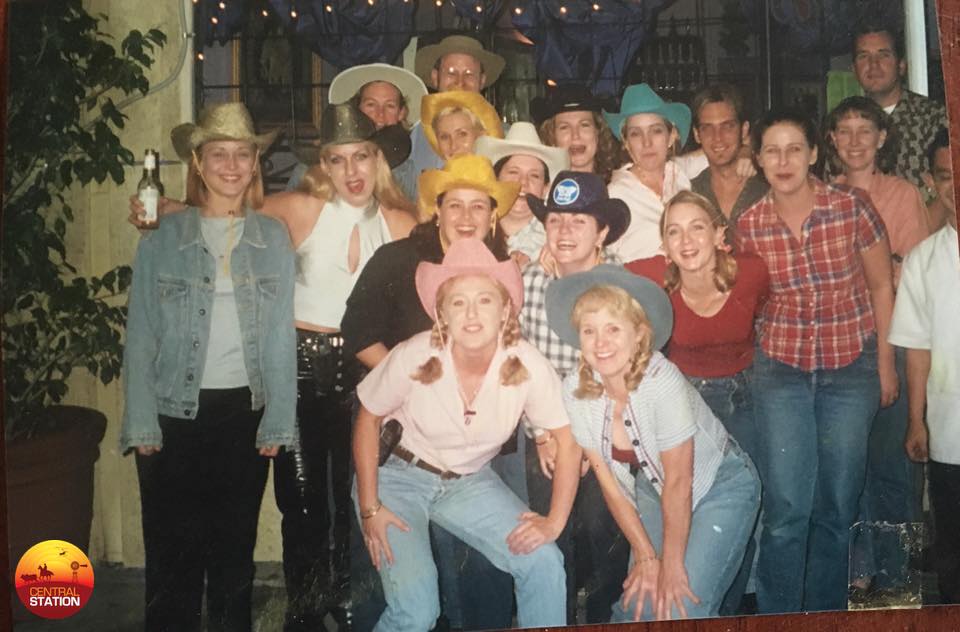 My good friend's send-off to Cunnamulla, themed of course!
Our group of friends would visit her on infamous road trips and soon another one of the girls had fallen for a boy from the bush. And so Tannas too would become a little bit country – she is still a beach girl at heart though I suspect!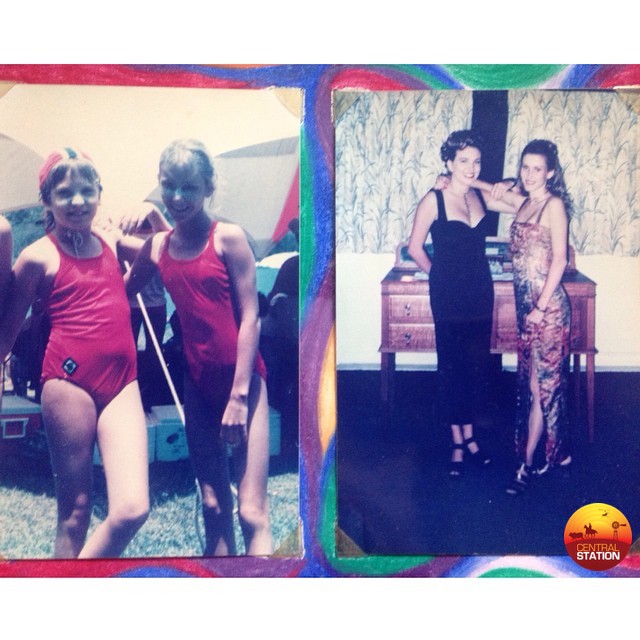 Tannas and I when we met at nippers (junior surf lifesaving) at 8yo and on right at 18 years old.
Tannas is one of my oldest friends and we have managed to maintain this friendship for over 30 years, long before the days of social media and the internet! She went to boarding school at 12 so we wrote letters and caught up on school holidays when she came home. When she moved back to Brisbane for university, letter writing was swapped for days at the beach and nights out on the town. By the time she had joined the army, technology had moved on so emails and Skype became a regular part of our friendship, not to mention visits to various countries.
When Tannas fell in love with her man from the bush, after a few moves, they moved to 'Barrygowan' and I really saw just how hard a lifestyle it is. I admire what she and many others achieve on a daily basis – being on 24/7, going by the title of "Wife/mum/teacher/therapist/chef/nurse/doctor/vet/accountant/bookkeeper/farmer"…the list goes on!
I love visiting Barrygowan to appreciate the harsh beauty that is rural Queensland but know that there are many sacrifices made in order to continue farming. Not to mention the constant worry over the weather – "It's too dry, it's too wet…"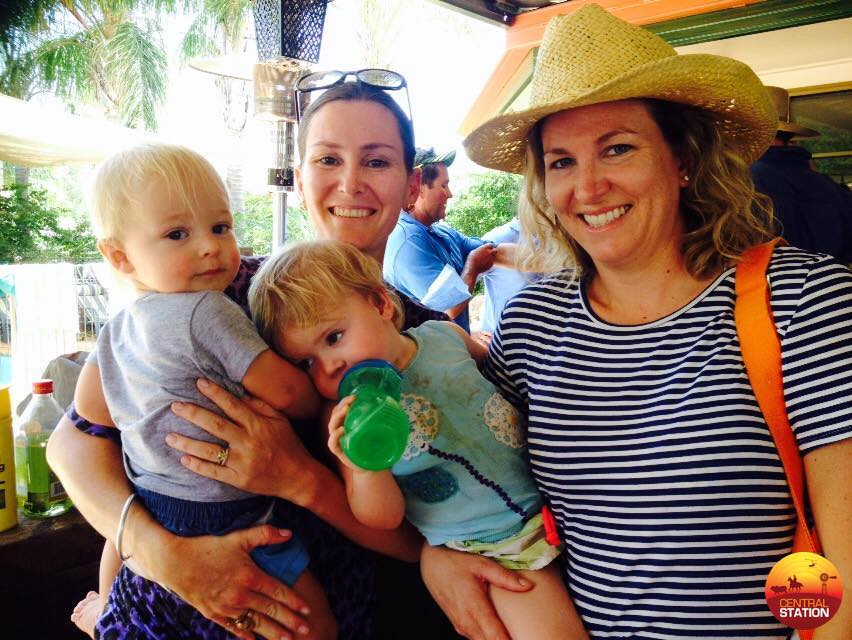 My 2014 surprise catch up visit to Cunnamulla.
It takes a special kind of person to live in a rural community and I am so happy that I get to call a few of them my friends.
One of the things that become more apparent to me whenever I visit is the sense of community that is still alive in the rural Queensland. People travel great distances not only to work but to enjoy each other's company – whether it's for a birthday celebration, a day at the races, an engagement, wedding, christening etc. They think nothing of driving a few hundred kilometres to celebrate or commiserate when many people in the city think travelling to the next suburb an inconvenience.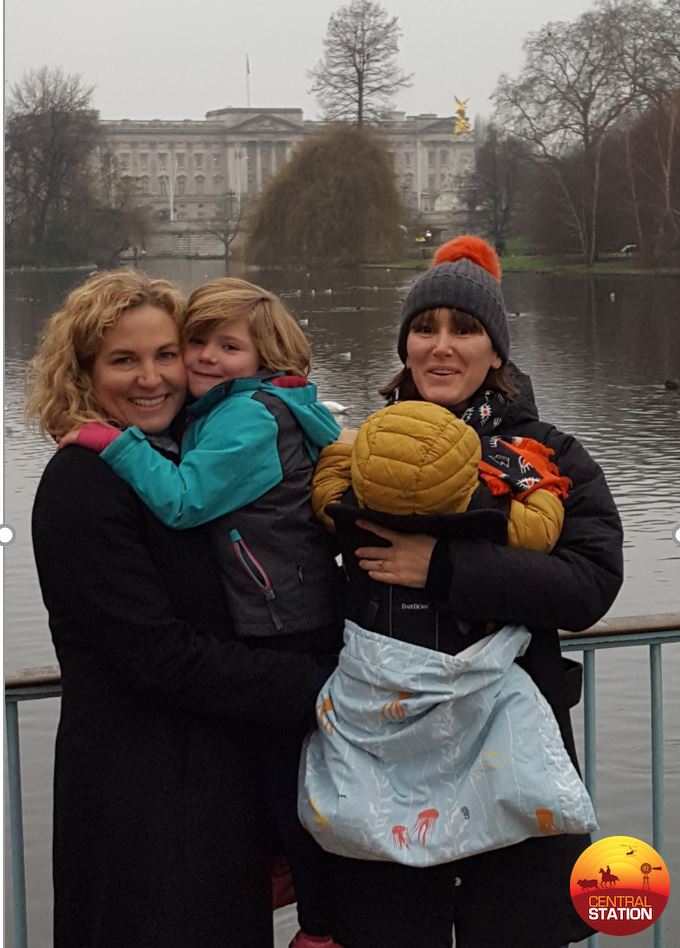 A rare catch up in London – about every 5 years if we are lucky!
So next time I am stuck on a tube or in traffic, I will stop and remember the wide-open space of rural Queensland and be glad that I too get to be part of that community even if it's only for a visit or via Facetime.
Comments