Host: De Grey Station
Written by Jemma Kitton, 1st year station hand – De Grey Station
After having a taste of life in the north late last year, there was a need for me to go north again to experience a whole season as a ringer. Coming from a family cropping enterprise in Mullewa, WA, the opportunity to skip seeding, spraying and probably harvest to go chase cows it was an exciting challenge I was eager to do.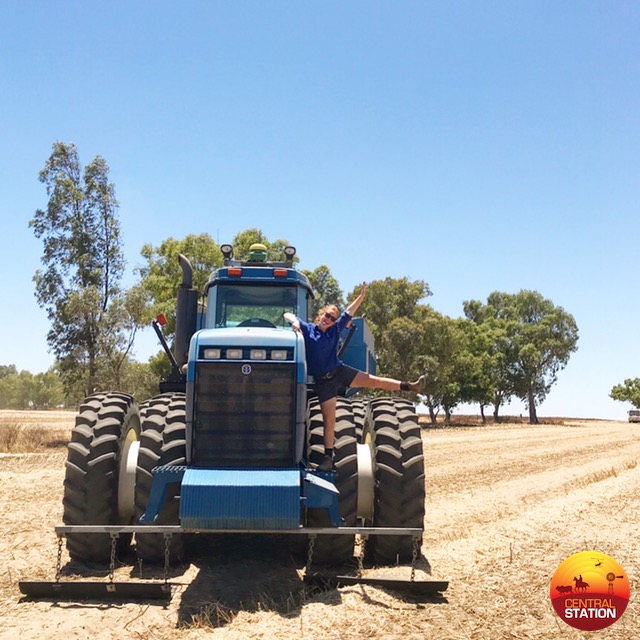 It's pretty cool that this station allows its ringers to be competent in motorbikes or horses.  I'm a motorbike girl and consider myself a confident rider, as I've ridden them around home for years. Although, I've pretty quickly learnt that although I am a competent rider, mustering cattle on motorbikes through rough terrain with so much going on is a whole new ball game for me. See, I haven't actually had anything to do with cattle before, sure I know what they are and the front to the back end and that they have very tasty steaks…. Mmm steak!
Fortunately for me, the business puts all their employees through a Stress Free Stockmanship Clinic with Bruce Maynard. The 2-day course was very interesting to me, as I was overloaded with information and various techniques, to now have a better understanding of how cattle move, react with stress and their flight zones.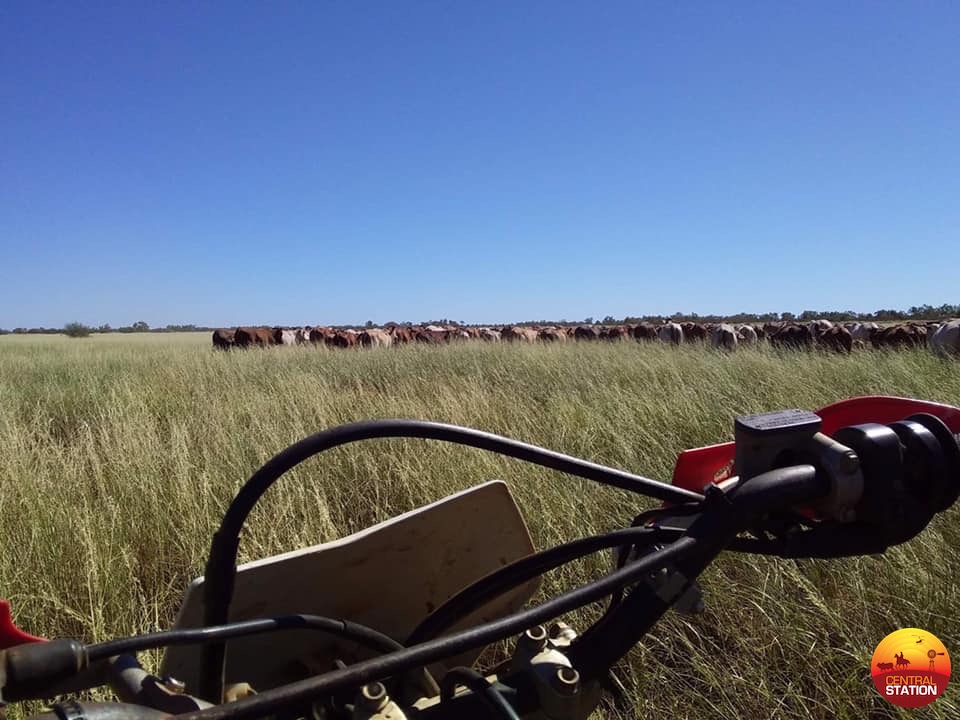 So, now that I'm up to scratch with how to handle cattle in a Stress Free manner and a competent rider it was time for me to put those skills together and go mustering. I got the call up to head across the highway to the other side of the station to help the Mulyie Crew muster our Pear Creek paddock. Duggie the manager has a wealth of knowledge and is a great teacher whilst the rest of the crew are all 2nd year ringers so they have experience behind them, so I was the newbie – no pressure right!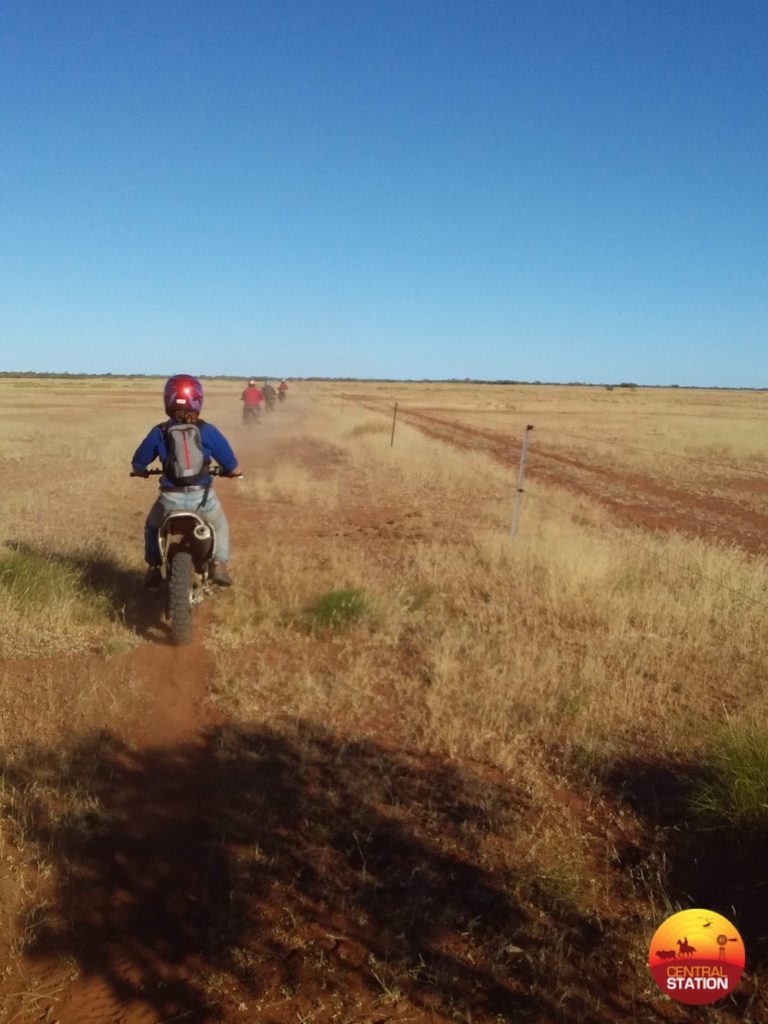 For every muster you're supplied with a 2-way so that everyone can communicate with each other to get the job done. This means that for this muster, there are 5 of us on motorbikes and then our boss in the helicopter all on channel. The radio airway becomes busy rather quickly with instructions, updates and feedback. Sometimes people are trying to talk over each other, there's background noise, static and as much as you want to turn it down you need it loud and as clear as can be to hear what's going on from those on the ground and the eyes above.
The ride out to the paddock seemed very smooth, the odd bump and rough patch but all in all ok, I mean we are predominately on a track so it should be a nice ride. Well, that didn't brace me for the paddock at all. See, we have these things called "crab holes", which are holes in the ground that range in size. Some you don't feel and others, well… brace yourself. So when you are travelling out to the back blocks of the paddock to begin the muster you tend to be going faster as it's just you and an open paddock, but be prepared to have a crab hole open up in front of you at any time.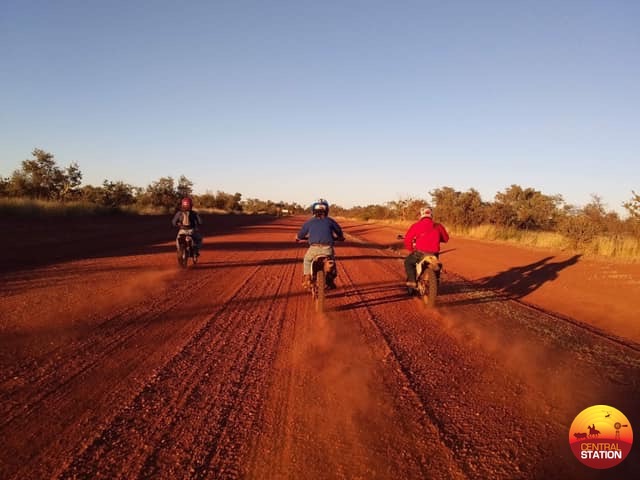 The other thing to look out for when mustering cattle on motorbikes (or anything really) is trees. Now, I swear that they sneak up on you to whack you in the face. You'll be riding along mustering the cattle when you've got to go into a bushy area to coheres some out and BAM! Tree branch whacks you in the face.
Thankfully, it all went seemingly well to plan. Everyone guided me in where I should or shouldn't be positionally to ensure the cattle flowed well, they explained why we do things the way we do and offered feedback and reassurance during the day. It was a very pleasant first experience at mustering.
Since that first muster, I've learnt a lot. As we begin our mustering season I can't wait to see what thrills and spills are coming. It'll be an unforgettable year up north.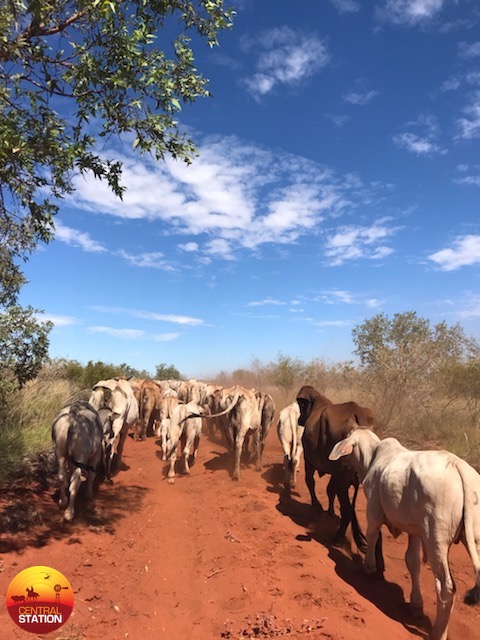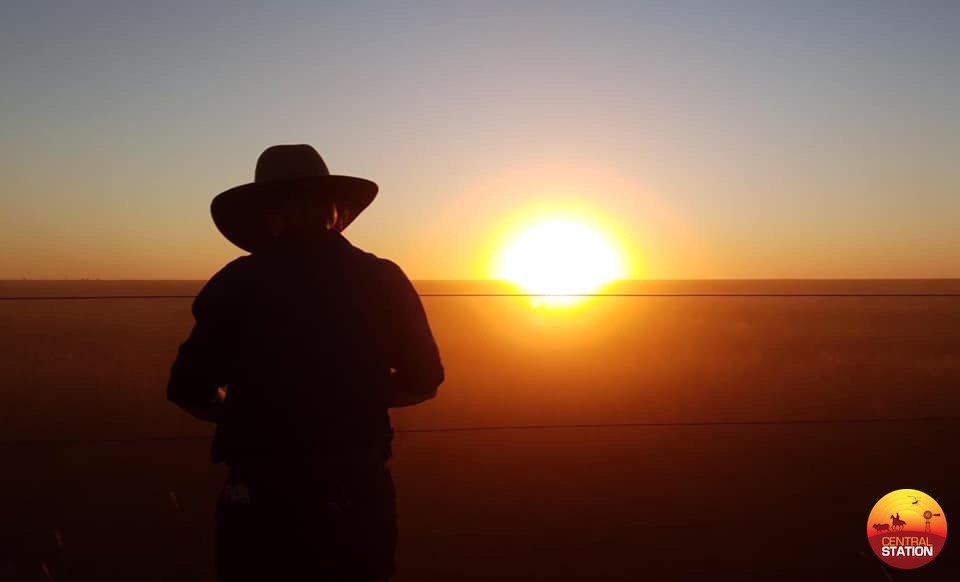 Comments